Trending
Cadbury has launched new Caramel Twirls and is giving thousands away for free today
The new sweet treat blends the Cadbury staple chocolate bar with caramel.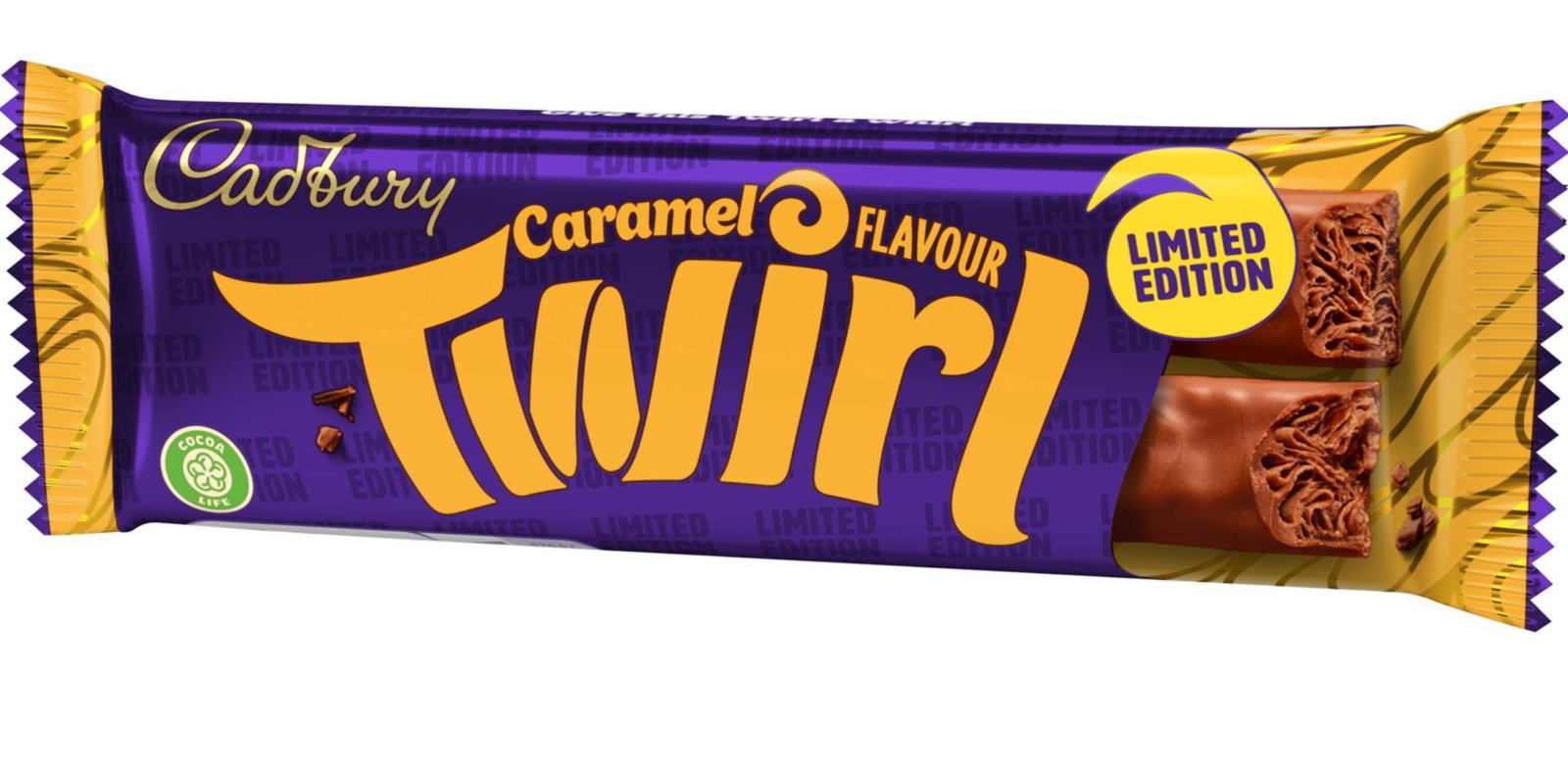 Cadbury has announced another new addition to its ever-growing chocolate family, and it's only here for a limited time.
Fresh off the back of the return of the fan-favourite chocolate orange range featuring Giant Buttons, Fingers, and Orange Twirls, and the highly-anticipated launch of the new Caramilk range last year, Cadbury has announced the release of yet another new caramel chocolate treat this week.
And the confectionary company is set to give thousands of bars away for free today.
The new limited-edition Caramel Twirl has been inspired by the popularity of the Orange Twirl – which became Cadbury's "biggest-selling single bar" after its launch – and it blends the Cadbury staple chocolate bar with caramel.
In a bid to control the hype around the release of the new sweet treat, the iconic chocolate company has been placed a series of adverts in unexpected UK locations over the last few weeks to keep the excitement limited to those eagle-eyed enough to spot them.
A series of ads on the River Thames that were partly submerged at high tide, a remote Welsh island, and Britain's least used train station were some of the hidden locations.
Read more: Cadbury's new orange range has Giant Buttons, Fingers and the return of the Orange Twirl
But, how exactly can you get your hands on a free Caramel Twirl then?
Well, while there hasn't been much given away on it all, Cadbury is encouraging caramel fans and chocolate lovers to tune into a live stream that it is hosting on its Twitter account at midday today if they want to be in with a chance of winning.
Read more: Cadbury Caramilk has officially hit UK supermarket shelves
Speaking on the launch of the new limited-edition chocolate bar, Frederike Grohmann – Brand Manager for Cadbury Twirl at Mondelez – said: "We're absolutely delighted to share the news that Cadbury Twirl hits shelves this month, but whilst we know how popular the bar is going to be, we want people to know that it's a limited-edition bar.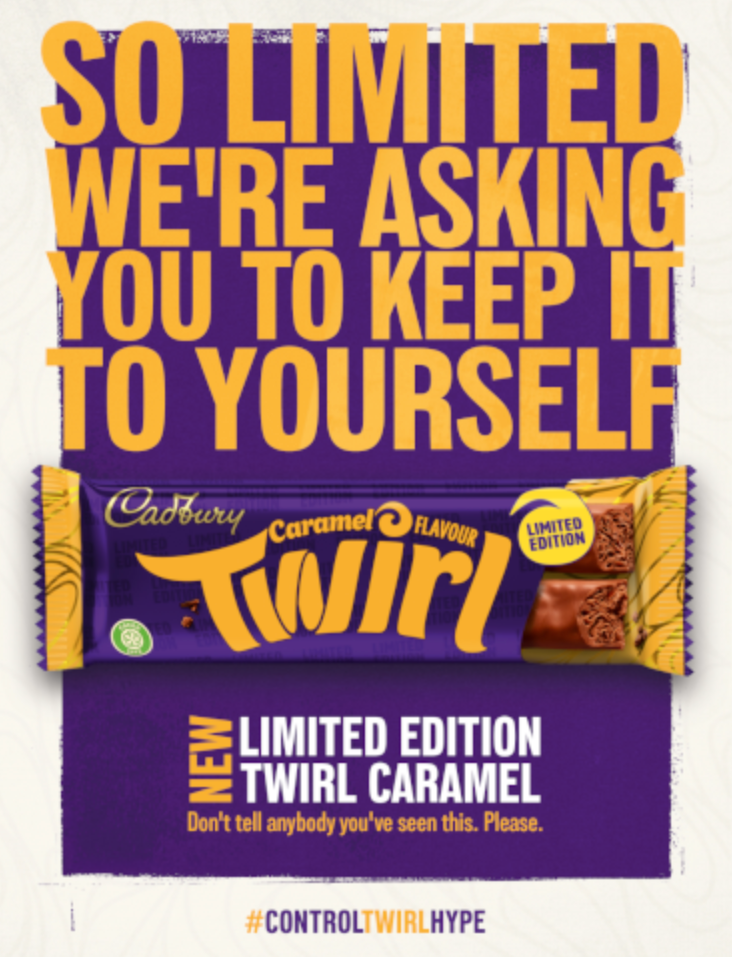 "Over the past month, we've been asking superfans to help us keep it under wraps – but now the secret is finally out.
"We can't wait to hear what the nation thinks of our latest flavour innovation."
Twirl Caramel will then be available to buy in stores nationwide from Monday 6 June, and will set you back just 69p per bar.
You can tune into the Cadbury livestream on Twitter at 12pm today here.
Featured Image – Cadbury UK