Trending
Cadbury's new orange range has Giant Buttons, Fingers and the return of the Orange Twirl
Cadbury is giving chocolate orange lovers everything they've wished for this week.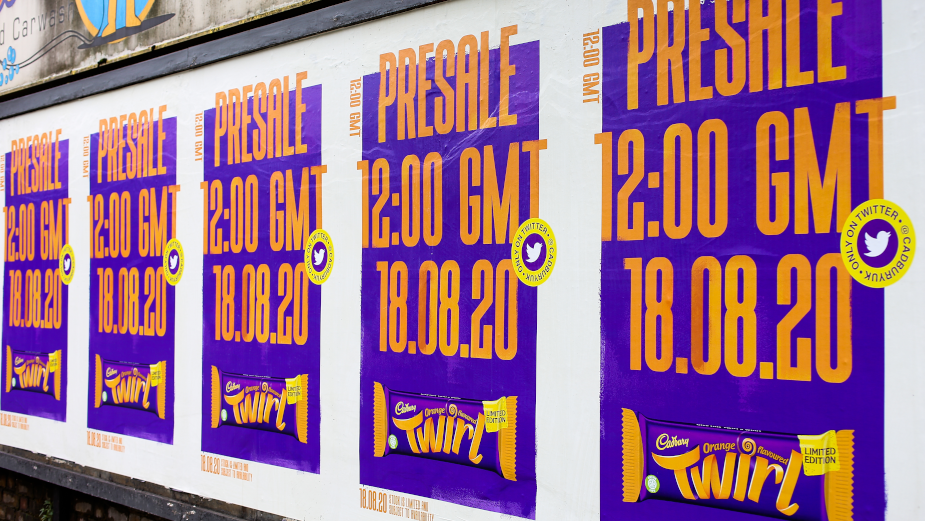 Cadbury's has released a new range of orange flavoured variations of some of its most popular chocolate products and there's an old favourite returning too.
The beloved chocolate manufacturer is giving chocolate orange fans everything they could've wished for this week as it was announced that the limited edition Orange Twirl would once again be available to get your hands on in the UK from today.
The Orange Twirl is the classic Cadbury Dairy Milk treat infused with a delicious orange essence and is so good that one customer described it as "better than Terry's Chocolate Orange".
If you're desperate to try it though, it unfortunately won't be as easy as just nipping to your local shop and grabbing a bar.
The chocolate bar actually goes on pre-sale online today (18th August), where an initial 5,000 bars will be sold today and 5,000 more on 20th August. The resale isn't accessible to everyone though, so you'll also need to show Cadbury some love on Twitter in order to get in.
The Twitter exclusive pre-sale will let you bag an Orange Twirl for just 69p, but it's only on a 'first come first served' basis from 12pm.
Radhika Pai – Brand Manager for Cadbury at Mondelez – said: "We are very excited to bring limited edition Twirl Orange back in the UK after the positive response it received last year. It was clear our fans loved Twirl Orange, so we wanted to give people more chances to enjoy it, especially anyone that missed out last year."
"The online pre-sale means that everyone has a chance to get their hands on one, no matter where they are in the UK, from the comfort of their homes."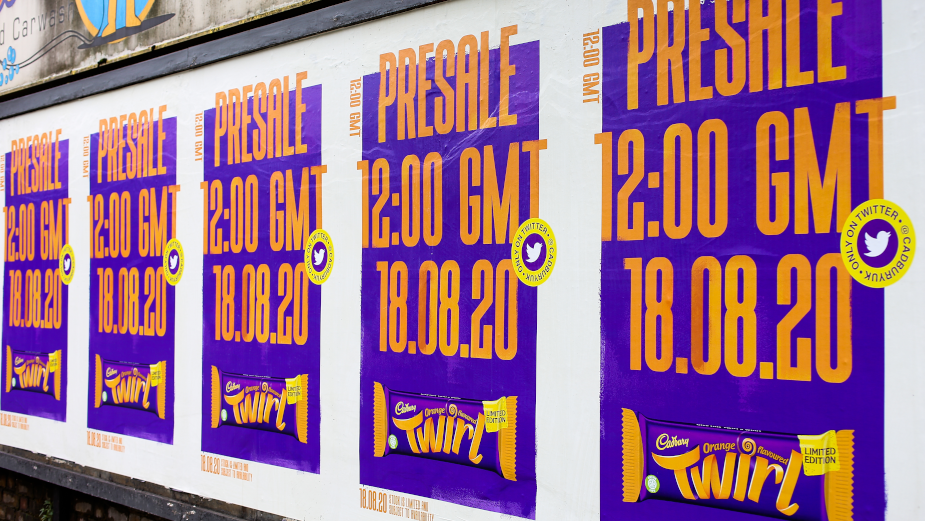 It seems that's not all that Cadbury is launching this week though, as there's also Orange Giant Buttons and Orange Fingers too.
Eagle-eyed shoppers over at the popular food spotting and reviewing Instagram account @newfoodsuk shared the sighting of these other two chocolate orange treats in a post yesterday afternoon, and with it amassing hundreds of likes and comments in just a few hours, it seems people are already getting giddy over them.
In a full follow-up review of the Orange Giant Buttons, @newfoodsuk said: "As soon as you open the bag, you're hit with the freshness of the Dairy Milk, and the zestiness of the Orange. They have the very distinct taste of Dairy Milk we all love, which goes perfectly with the orange flavour."
"Cadbury and orange lovers, you need these in your life right now. Stop what you're doing and head to your nearest [shop] – you won't be disappointed".
A full review of the Orange Fingers is to be expected shortly, so keep your eyes peeled.
According to @newfoodsuk, these two chocolate orange treats were picked up from a local Londis store, but it has been said that they are available to get your hands at a number of other supermarkets and shops – you might just need to keep your fingers crossed and hope for the best.
___
The COVID-19 pandemic may have taken its toll on industries of all shapes and sizes over these past few months, but supporting local/independent business has never been more important than it is right now.
Do your bit – support local.
The Manc is #BuzzingToBeBack – find out more about eats in Manchester here.