Trending
Chester Zoo shares adorable video of baby penguins taking their first swimming lessons
We absolutely can't cope with how cute this is.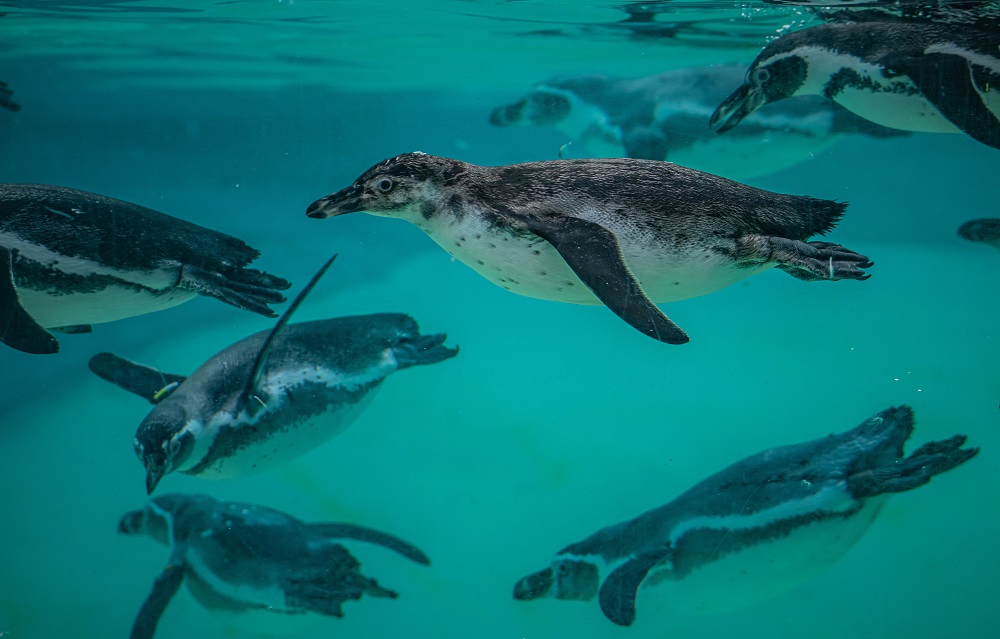 Chester Zoo has shared an adorable video of its baby penguins taking their first swimming lessons, and it's hands down the cutest thing we've seen all week.
But would you expect it to be anything less?
The footage shared by the UK's biggest charity zoo across its social media platforms this week shows two Humboldt penguin chicks – who hatched a little earlier this year, and have already naturally shed their fuzzy grey baby feathers – embark on the brand-new adventure of swimming lessons with the zoo's 45-strong adult colony.
Understandably a little nervous at first, the penguin chicks can be seen tentatively making a splash, before doing what comes naturally to them within minutes.
Keepers at Chester Zoo say they're now "zooming through the waters at high speed".
Oh and we forgot to mention the best bit – not only are the two chicks up there with the cutest things we've ever seen, they're also called Ryan and Rob, and have been named after none other than Ryan Reynolds and Rob McElhenney.
In a bid to "raise more awareness" of the iconic birds – which are native to the coasts of Chile and Peru, and are known for their charismatic personalities and unique black and white markings" – conservationists at the zoo have chosen to pay homage to one of their favourite local football teams, and have decided to name the Humboldt penguin duo after the Wrexham AFC's owners.
Brilliant.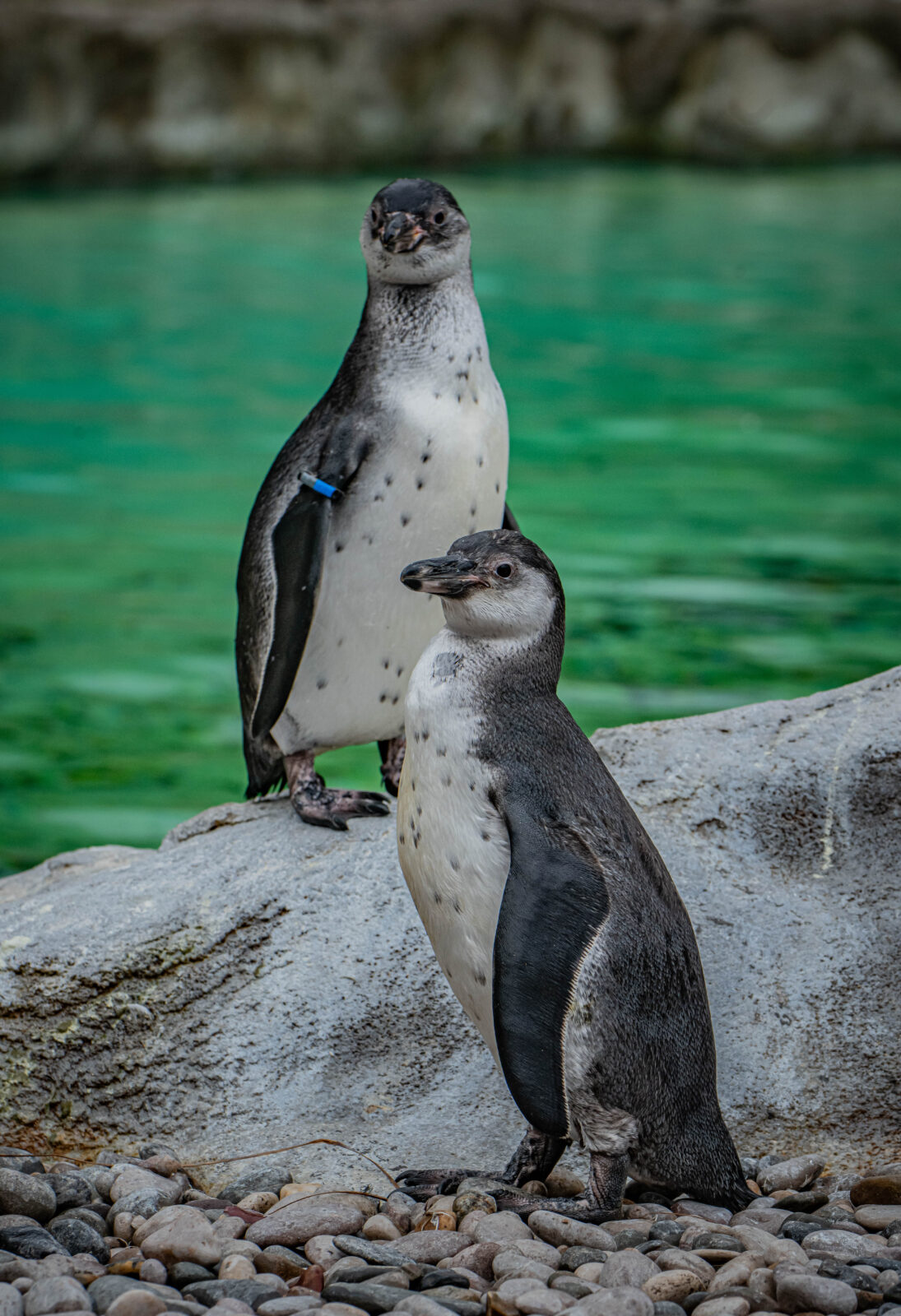 "Each year, our team enjoys choosing a different naming theme for the chicks to help garner some much needed attention for the species," explained Zoe Sweetman – who is the Team Manager of Penguins and Parrots at Chester Zoo.
"We've previously had brands of crisps, chocolate bars, and types of fruit, but this year, as one of our penguin keepers is huge fan of Wrexham AFC, we decided to do something a little different and name the two new male arrivals after Wrexham's Hollywood owners Ryan (Reynolds) and Rob (McElhenney).
"They're both so full of personality and charisma, so it seemed rather fitting."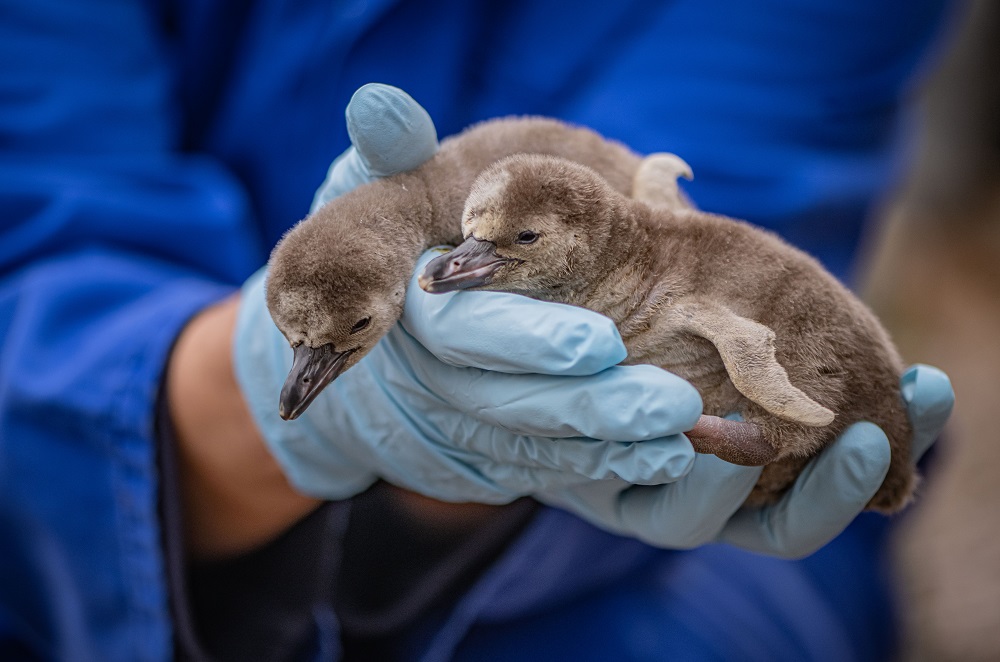 Zoe also revealed that there's a more "serious message" behind the penguins' fun names too.
"We hope we can help spread some much-needed awareness about the importance of wildlife conservation," she added.
Read more:
"We want to inspire more people to take small, daily steps in playing an active role in protecting the future of species like the Humboldt penguin."
Featured Image – Chester Zoo