Trending
Facebook users are laughing hard at this photo of Ashton Canal
Well, this is not something you see everyday - and we don't want to either.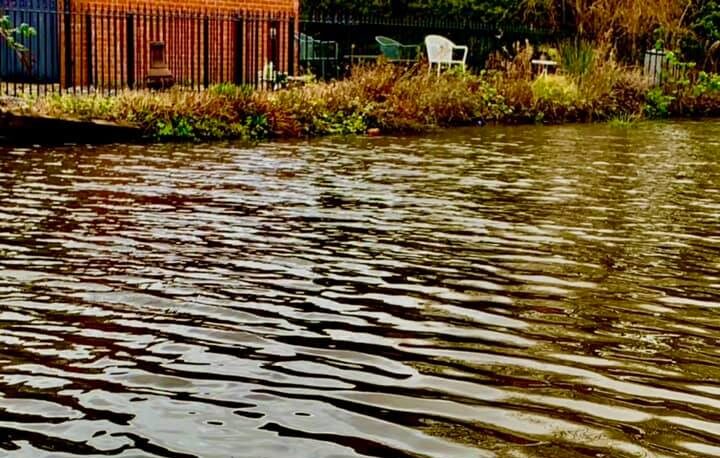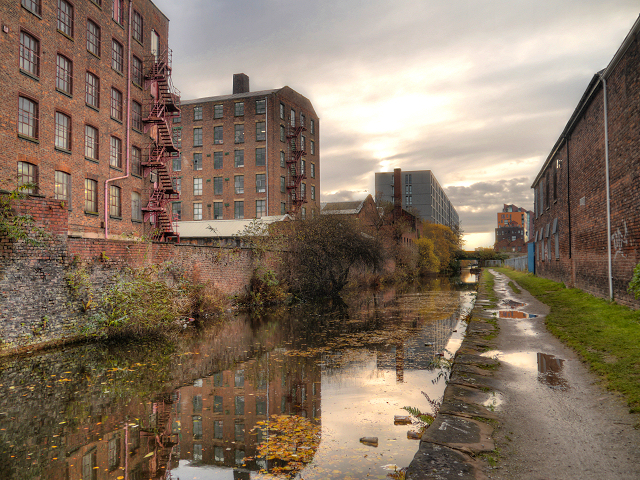 This article contains content that is NSFW.
Mancunians can't stop laughing at this picture snapped by a lad during a "casual walk" alongside Ashton Canal this past weekend.
Well, this isn't what we were expecting to see on a Sunday morning.
Given that we're firmly within our third national lockdown amid the coronavirus (COVID-19) pandemic here in England – with all non-essential retail and hospitality closed, accompanied by restrictions on outside household meeting, exercise and travel, with guidance to "stay home" – it stands to reason that many of us have embraced the chance to get outside into the fresh air for walks over this past year, as it's one of the few things we've been permitted to do.
This also probably means that you're used to seeing your social media timelines filled with pictures taken by friends and family while out walking, but there's something about this now-viral photo that's really got people talking.
And it's really not hard to see why – or maybe it is.
Despite how dirty and litter-filled the canals and waterways of Greater Manchester are known to be, there's really no denying that this photo – which was taken by Kyle Walkden-Blythe and shared to the over 44.7K members of the ever-popular Mint Manchester group on Facebook yesterday – shows as clear as day, among all the other twigs and bits of rubbish floating, an adult toy sitting above the water.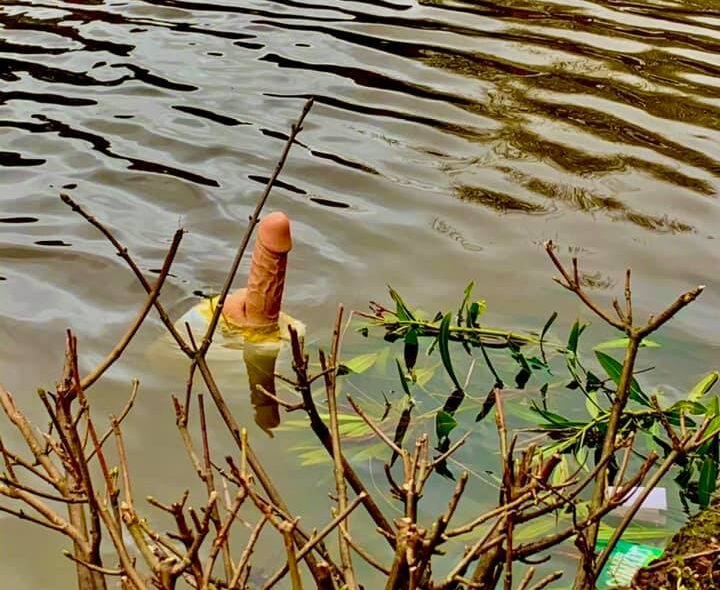 No further context was given as to where along the canal the picture was taken, or any insight as to why or how the adult toy had made it there, but really, do we even want to know?
Ashton Canal is NSFW at the best of times, but this on another level.
Of course, as you would expect with this not being an encounter you come across everyday, the hilarious photo has since gone viral in the Facebook community, amassing over 950 interactions and hundreds of comments by entertained group members throwing out their best phallic-themed puns.
One commenter wrote: "Some n*b messing about on the canal".
Another added: "Didn't know we had c**kodiles in our canals", with a third chipping in with: "There's some right d***s out there in the morning floating about" and a fourth exclaiming: "Love feeding the d***s on a Sunday with the kids".
"Who freed Willy?" another commenter cleverly wrote, just proving that no one beats us Mancunians when it comes to having a cheeky sense of humour.
At least we can have a laugh about it.