Trending
Iceland is selling a massive Creme Egg-shaped dessert for just £6
The Cadbury Creme Egg Dessert hits shop shelves on Friday 4 March.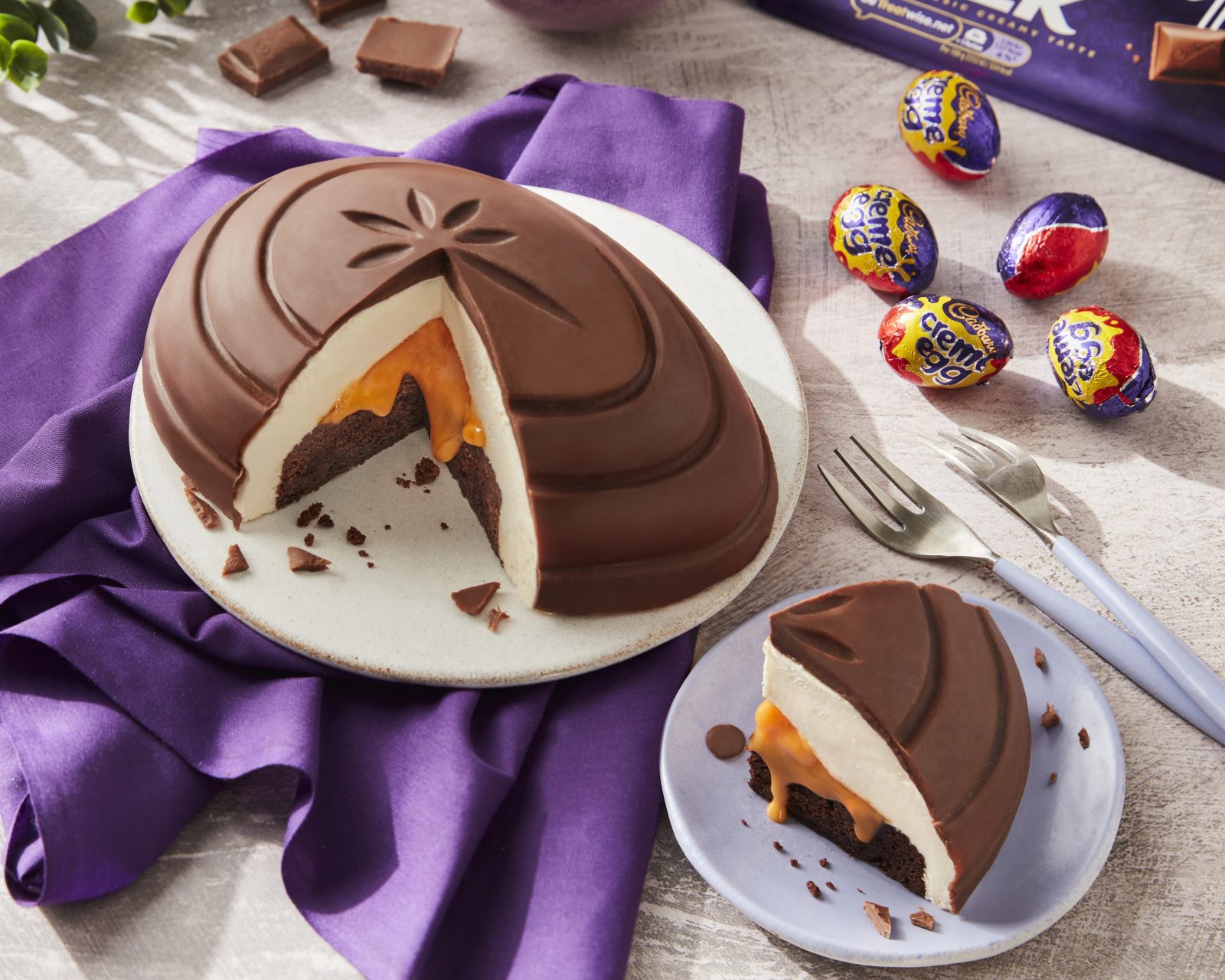 Iceland is making every sweet tooth's dream come true with the launch of a massive Creme Egg-shaped dessert.
The frozen food supermarket chain has been taking the dessert world by storm as of late, with the Vimto Cheesecake, and Slush Puppie ice cream being two of the biggest additions to its ever-growing range – but now, with Easter right around the corner, the retailer has really pulled out all the stops.
The Cadbury Creme Egg Dessert takes the Creme Egg taste we all know and love, and then "supersizes it", according to Iceland.
A product description for the showstopping frozen dessert on the Iceland website reveals that not only is it shaped to replicate an actual Creme Egg itself, but it's also filled with white chocolate mousse, a classic Cream Egg fondant centre, and is encased in a Cadbury's Dairy Milk chocolate shell too.
Read more: Cadbury has hidden 'half and half' Creme Eggs worth up to £10,000 in shops across the UK
According to Iceland, the huge 400g dessert will only set you back just £6, and it's said to be "suitable for any occasion", not just for an Easter treat.
Speaking ahead of the indulgent dessert's arrival at Iceland and The Food Warehouse branches across the UK this week, Andrew Staniland – Trading Director of Frozen at Iceland – said: "This is the perfect sharing dessert that is guaranteed to wow, as families get back round the table together to celebrate Easter.
"Cadbury's is an iconic brand and we know that our customers will absolutely love this exclusive range."
Read more: People are losing their heads over how much sugar is in a Creme Egg
The Cadbury Creme Egg Dessert hits shop shelves on Friday 4 March.
If you are planning on heading to your nearest Iceland branch to see if you can get your hands on this sweet treat before Easter is here, then you can check the opening times via the Store Finder here.
Featured Image – Iceland