Trending
'Inspirational' 100-year-old Macclesfield man who reads to schoolchildren given prestigious honour
Peter Davies is the oldest recipient of an award in King Charles III's first-ever New Year's Honours list.
A 100-year-old Cheshire man who spends his free time reading to local schoolchildren has been awarded a prestigious honour.
After sadly losing his wife of 72 years, centenarian and World War II veteran Peter Offord Davies from Macclesfield said he felt like "a lost soul", and so he decided to begin lending a hand down at Dean Valley Community Primary School in Bollington.
For the past six years, Mr Davies has been sharing his passion for reading with the children at the school, and encourages them to enjoy it as much as he does.
Originally from Coventry but now living in Macclesfield, Mr Davies – who served in the Army Air Corps as a glider pilot, and took part in the largest airborne operation ever – said his volunteering work at the school gives him a bit of "street cred" in his village, and he also loves getting to watch children's confidence grow.
"The kids are great – they are like sponges," Mr Davies told BBC North West.
"I'm sure I get more out of it than the children do as it's a lovely warm feeling [that] I belong.
"I'm not this old man who lives on his own, I'm part of the community, which is great. Plus my street cred is tremendous because I'll be going anywhere in the village and a child will shout out 'Hello Mr Davies' and I feel 10 feet tall."
The school's head teacher, Vicky McPherson, has described Mr Davies as "inspirational, generous, considerate and thoughtful".
As a way of celebrating and honouring the incredible volunteering work he has doing, Mr Davies has now become the oldest recipient of an award on King Charles III's first-ever New Year's Honours list back in 2022.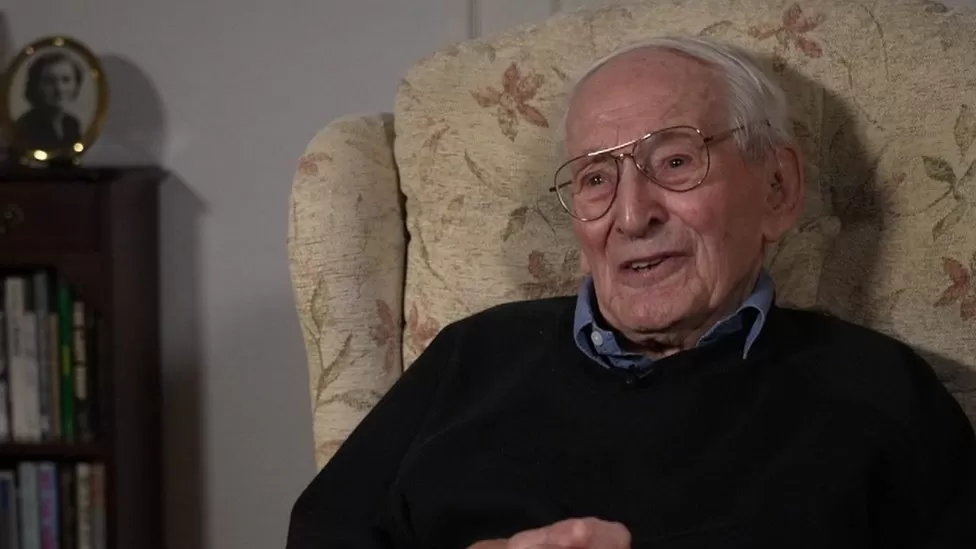 He has been awarded the British Empire Medal (BEM) for services to volunteering.
Read more:
Ms McPherson added: "He has gifted his time for so many children over the last six years to instil a love of reading that we will never be able to say thank you."
Featured Image – BBC News