Trending
'Is someone taking the p**s?' – Walkers launches new Christmas pudding-flavoured crisps
Reaction has been mixed, to say the least.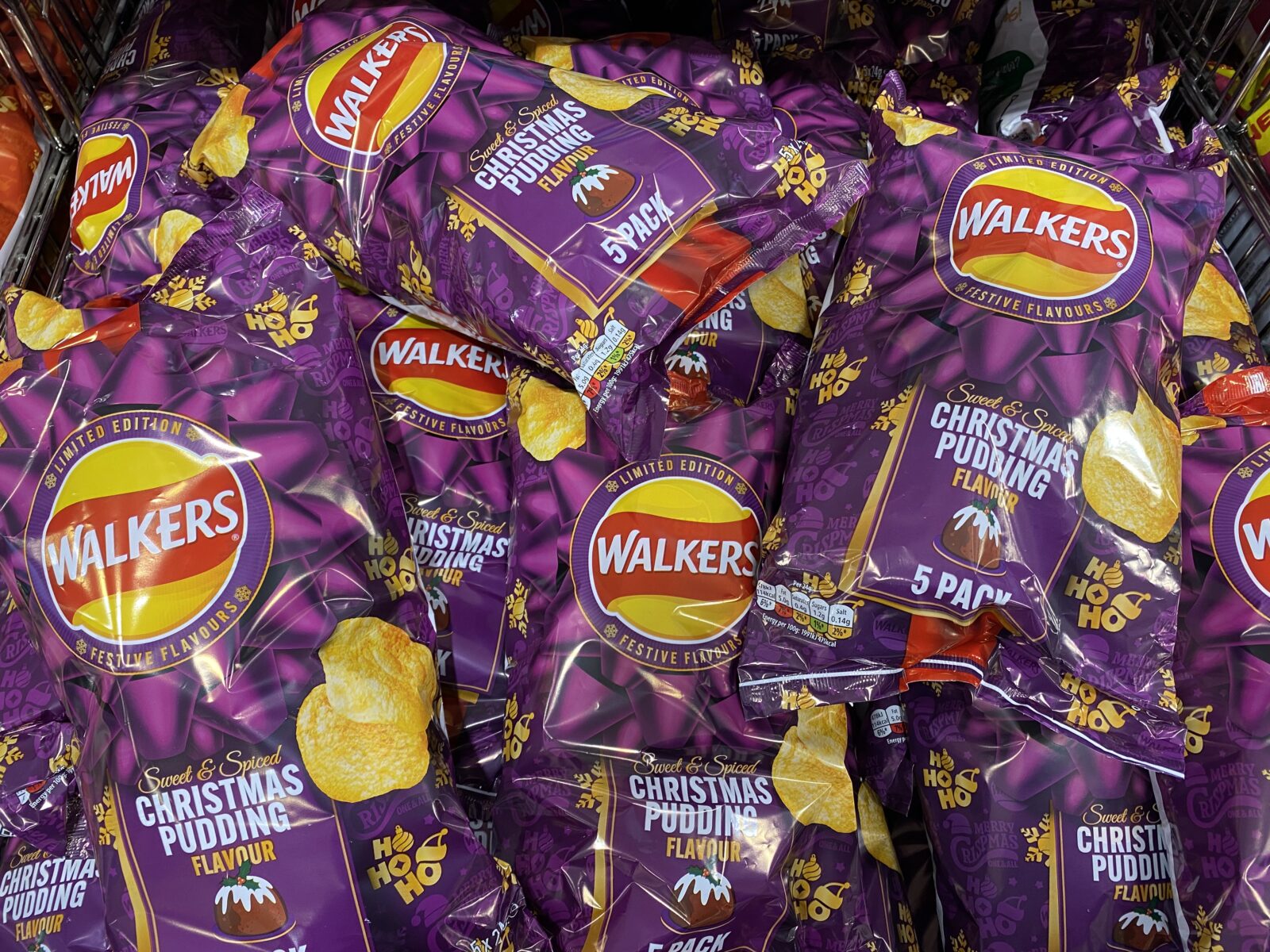 In what is a combination that virtually no one asked for, Walkers has decided to launch Christmas pudding-flavoured crisps.
And, as you'd probably expect, public reaction to the release has been mixed.
We all know the legendary crisp manufacturers are certainly no strangers to bringing out some weird and wonderful concoctions and collaborations – with Marmite, spicy tomato ketchup, chicken tikka masala, fish and chips, and steak and ale pie being just some of the foods turned into crisp form by the company over the years.
The company is also known to have brought out quite a few other inventive, and occasionally bizarre, festive flavours in the past too, including Brussels sprouts, glazed ham, and turkey and stuffing.
But while other limited-edition Walkers flavours have been known to see shoppers flocking to their nearest supermarket to stock up before they sell out, somehow, we don't think that'll be the case this time round.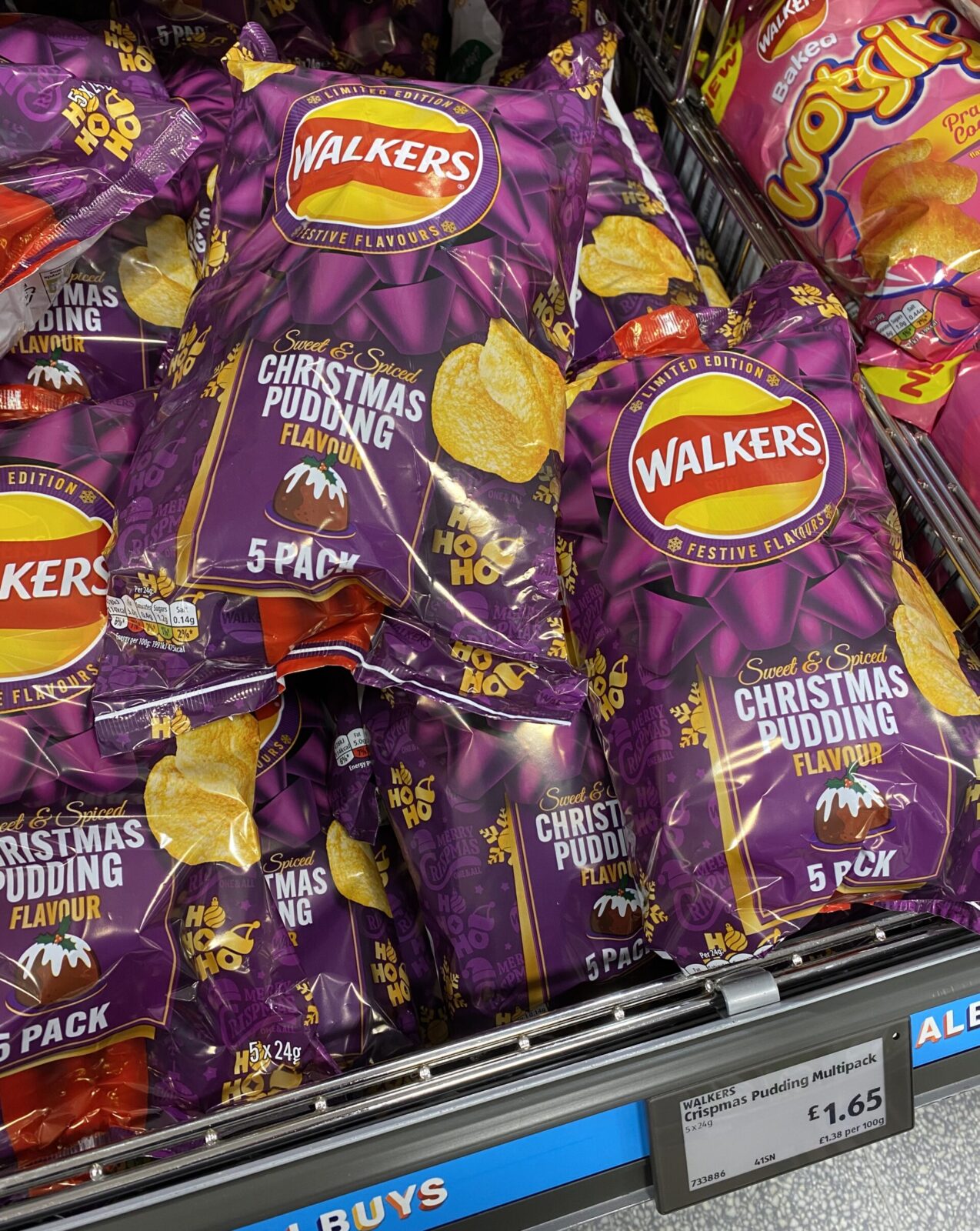 Three new festive flavours of Walkers' original crisps have been launched ready for Christmas this year, and, in true middle aisle style, you can currently get your hands on multipacks of them for £1.65 on 'Specialbuys' offer from your nearest Aldi.
The Pigs in Blankets, and Festive Turkey varieties seem to have suitably satisfied crisp connoisseurs, but the same definitely can't be said for the Christmas Pudding flavour, as many are already turning their noses up at it, and a few are questioning what Walkers is playing at by even considering the flavour in the first place.
Some shoppers on social media have been crying "hell no", and one crisp fan has even aptly asked "Is someone taking the p**s?".
After the news of the new crisps dropped on all the usual food-spotting blogs and Instagram pages, such as @NewFoodsUK, @UKnewestfoods, @bigdaddybsfoods, and UK's Latest Bargains, reactions to the Christmas Pudding flavour in particular started coming in thick and fast.
"Hell NO," one person in the comments addressing the Christmas Pudding flavour directly, while another wrote: "Christmas pudding is disgusting… why would they make crisps with that taste?", and a third questioned: "Christmas pudding? Is someone taking the p**s?".
A few others admitted they are currently "unsure how I feel" about the flavour, and will probably need to try them out before giving their verdict rather than jumping to conclusions.
Read more:
Not everyone was displeased though, as one pleasantly-surprised shopper wrote in reaction on Instagram: "I tried the Christmas pudding ones today just to be curious, and honestly they are nice – they taste of Carmel and cinnamon."
"They're actually kinda good," another concluded.
Featured Image – The Manc Group