Trending
Aldi has just launched new garlic bread-flavoured crisps in the UK
All together now... "gaaaaarlic... bread?"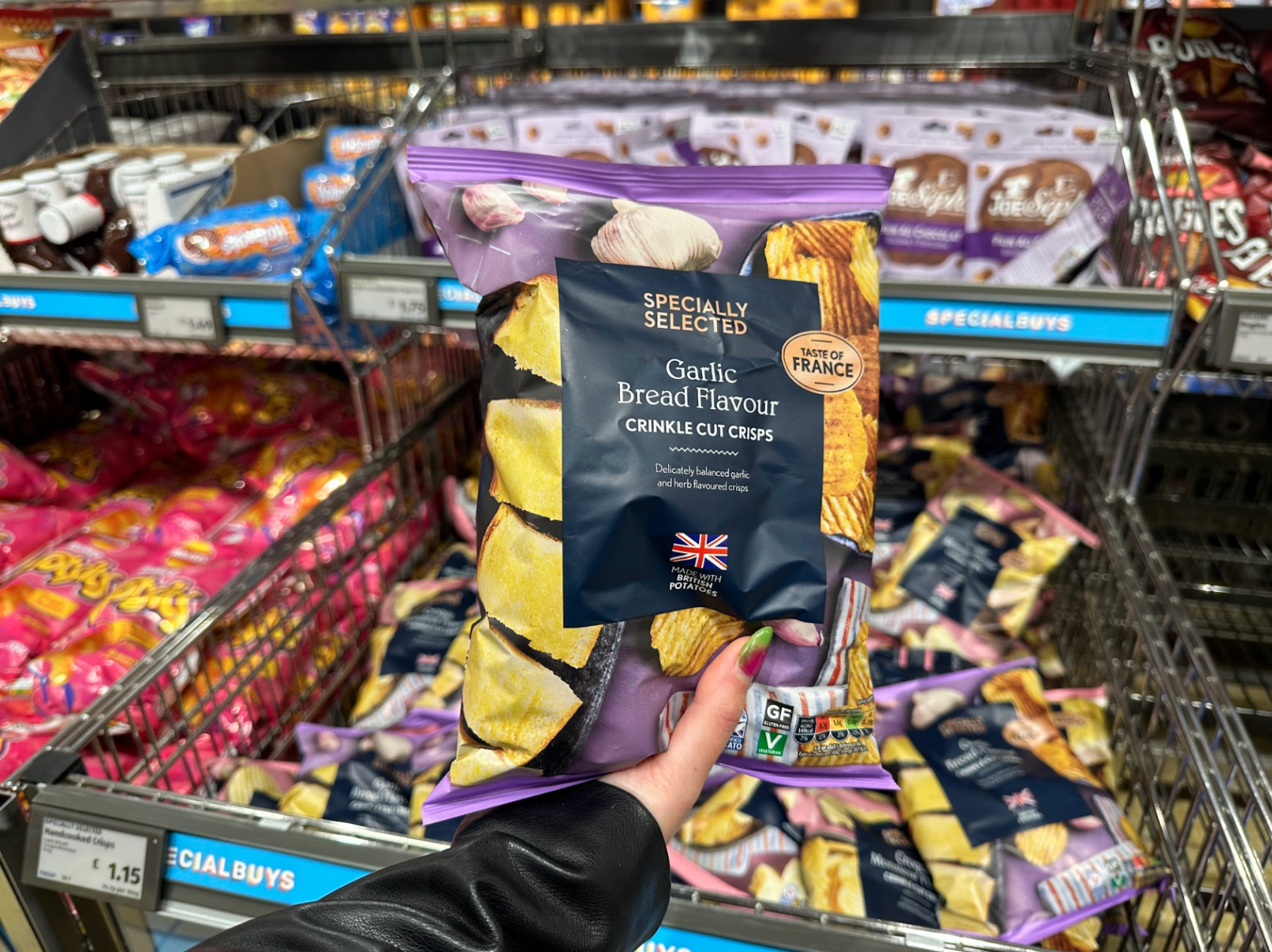 No one tell Peter Kay, but Aldi has just launched a couple of new crisps flavours, and one of them is none other than good old… garlic bread.
Admit it, we know you heard that in the Bolton comedian's voice when you read garlic bread then.
The budget supermarket chain is absolutely no stranger to bringing out some weird and wonderful food concoctions which have been known to see shoppers flocking to their nearest store with speed, but judging by initial reaction on social media, it sounds like Aldi has properly knocked it out the park this time.
By combining two of Brits' most beloved food obsessions, garlic bread and crisps, Aldi has unveiled the ultimate snacking combination – and they're on shop shelves across the UK right now.
Shoppers nationwide have already spotted the snack in the middle aisle 'Specialbuys' section.
Aldi says that the brand-new Specially Selected Garlic Bread Crinkle Cut Crisps are, as you can imagine, the first of their kind to grace a UK supermarket's aisles.
If you're looking to get your hands on a bag, then you can expect the crisps to be "packed full of fin-gar-lickin' good flavour", according to the retailers, with shoppers then hit with the delicious taste of smoky garlic, all while "experiencing the hearty crunch" that's known to come with Aldi's premium Specially Selected crinkle cut crisp style.
A few members of The Manc team headed to our local Aldi store on Market Street in the city centre to grab a packet of the new crisps – and we can confirm that they are, in fact, garlicky.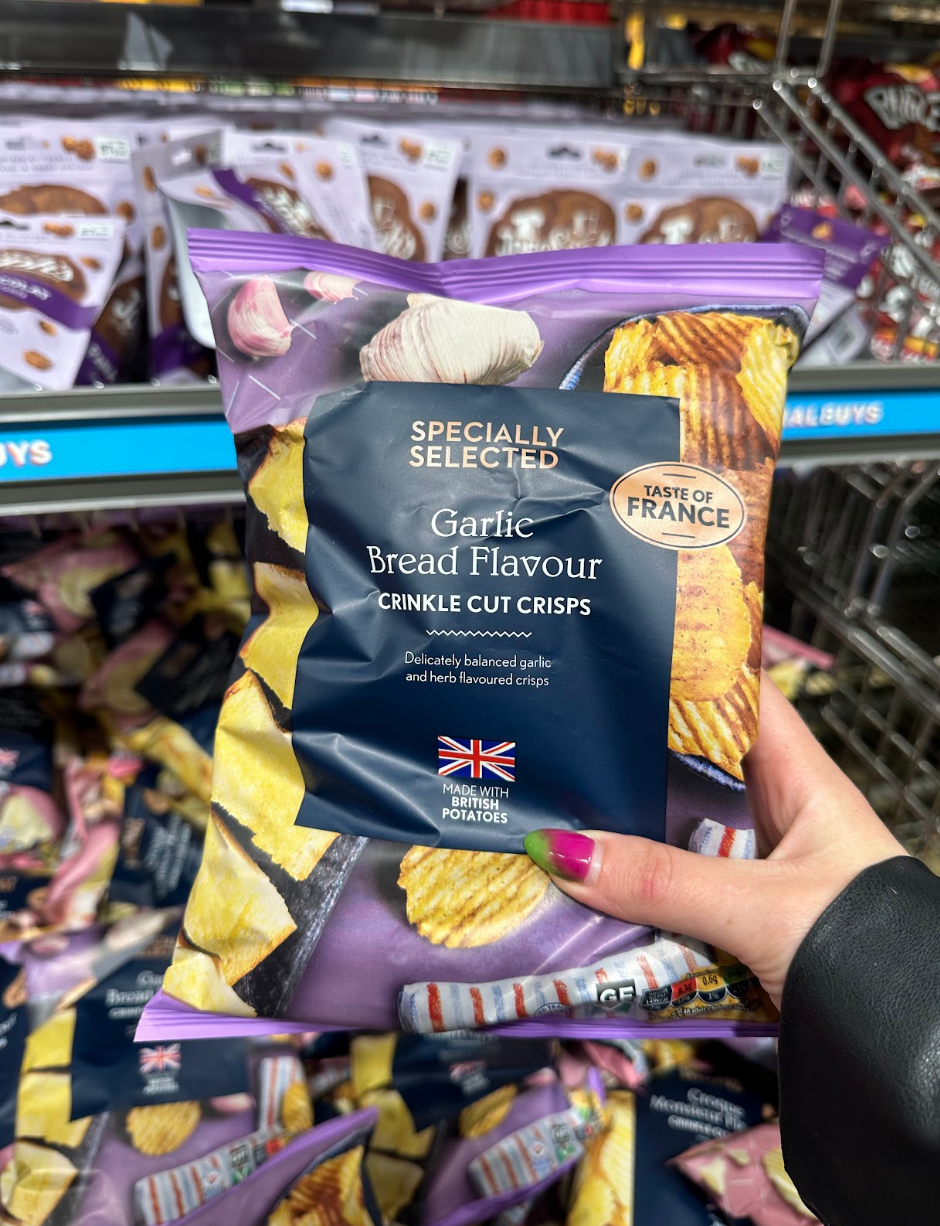 If garlic bread isn't really your cup of tea though (madness), then we also spotted the garlic bread crisps' sister snack on the shelves too – the also brand-new Specially Selected Croque-Monsieur Crinkle Cut Crisps.
Made to honour the iconic and massively-popular toasted sandwich delicacy, these French-inspired crisps combine the classic cheese and ham flavour.
Both new crisps will set you back just £1.15 each for a 150g bag.
Read more:
Aldi's calling them the "perfect dinner party nibble" or the "ultimate partner to any summer picnic" – and we couldn't agree more.
Find the opening times for your local Aldi here.
Featured Image – The Manc Group