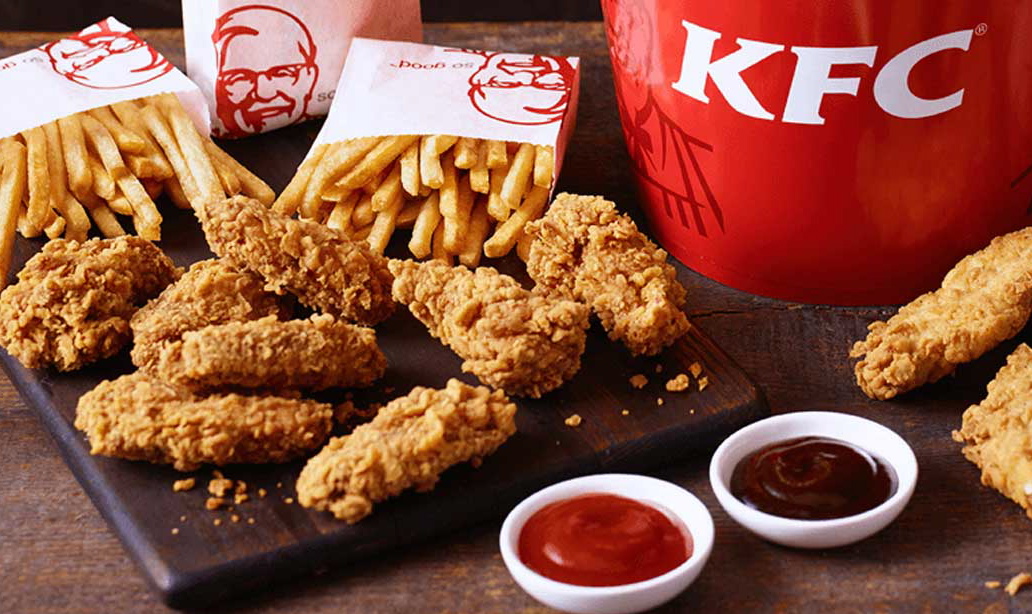 KFC has launched a brand new competition to find the ultimate superfan in the UK and the clucky winner will get a year's worth of free chicken.
The ever-popular fried chicken chain restaurant undoubtedly has a legion of lovers right across the country and now KFC has launched a nationwide search for the ultimate superfan to be in with the chance of winning a year's supply of free chicken, as well as induction to the KFC Superfan Hall of Fame.
The competition is to aptly mark National Fried Chicken Day.
Sharing details of the KFC Superfan 2020 competition over on Facebook yesterday, KFC said: "Fancy yourself as quite the KFC Superfan? Well, it's about time you proved it…"
"This National Fried Chicken Day, we're on the hunt to discover the Ultimate KFC Superfan."
"Tell/show us in the comments why you think you deserve the accolade and we'll put forward our two favourites to go beak to beak in a public vote."
"Not only will the winner legally be allowed to put in their LinkedIn/Tinder bio that they're the first ever entrant to the KFC Superfan Hall of Fame, but there's also a year's supply of chicken up for grabs."
"You'll also get your face on a one-of-a-kind KFC ceramic bucket. Nice, right?"
It sounds a bit more than just 'nice' if you ask us.
Comedian and "OG Mr KFC Bucket" Bash the Entertainer explains a little more about the competition in this video on the official KFC YouTube page too.
You'll be up against some pretty tough competitors already though.
Within just a few minutes of launching the competition, KFC received hundreds of entries from fans wanting to prove their chicken credentials. We're talking poems and love letters, to an Italian KFC themed stag do, and even a Colonel Sanders tattoo, so it's looking like you'll have a lot to live up to if you want that free chicken.
Got to be worth giving it a bloody good go though, right?
To be in with a chance of being crowned the ultimate KFC Superfan 2020, you have until 11:59pm on Tuesday 14th July to get your entry in.
All entrants must be living in the UK and you'll need to share your entries in the comments on the KFC Facebook page here.
For more information and full Terms & Conditions, visit the KFC website here.