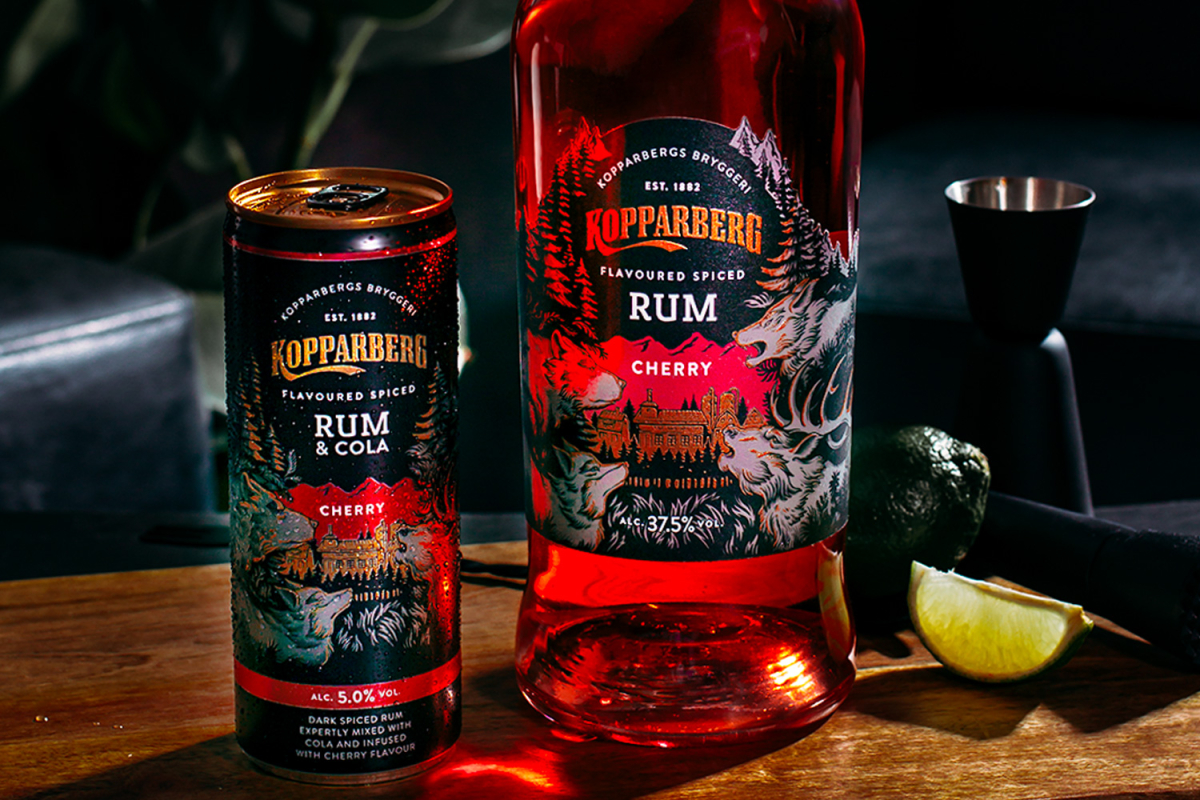 Kopparberg has just announced the launch of a new addition to its spirits collection with a Cherry Spiced Rum and it'll be available from UK stores next week.
The Swedish drinks giant is no stranger to the spirits market, but this time is "expanding their darker side" with a foray into the rum world, offering an alternative option to the fruity summer drink.
Kopparberg Cherry Spiced Rum is infused with "a bold cherry flavour".
It's inspired by the animals that come alive at night in the dark Swedish forests surrounding the town of Kopparberg.
As well as bottles of the neat spirit, Kopparberg will also be selling ready-to-drink, pre-mixed cans of Cherry Spiced Rum and cola. The 70L bottle of Cherry Spiced Rum has an alcohol by volume (ABV) content of 37.5% and each 250ml can has an ABV of 5%.
The decision to launch this new Cherry Spiced Rum follows a surge in popularity of rum and rum-based cocktails.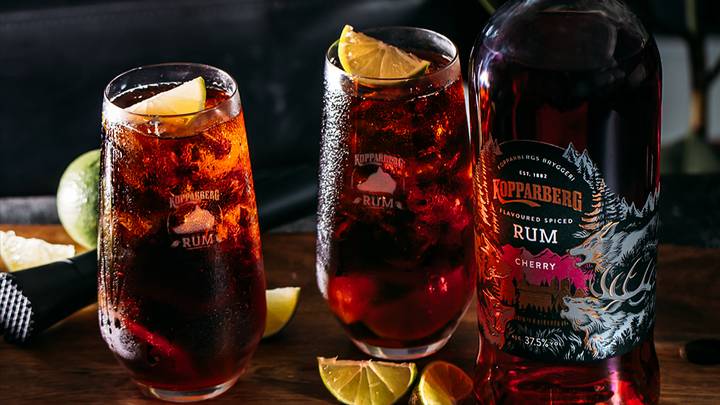 Rob Salvesen, Head of Marketing for Kopparberg, said: "The launch of Kopparberg Cherry Spiced Rum shows our commitment to diversifying our product portfolio, offering consumers the bold fruit flavour they've come to expect from Kopparberg but in new categories where we can credibly add value and a point of difference."
"Cherry Spiced Rum is a particularly exciting addition to our current range."
"[It allows] us to show the darker side of our spirit and shake up a category that is screaming out for a big brand name that can offer a full fruit flavour hit, whilst injecting some energy and excitement."
"Wherever we spend the summer, Kopparberg Cherry Spiced Rum is here to offer something big, bold and flavourful, to be enjoyed with friends as the tempo picks up and the darkness kicks in."
The Kopparberg Cherry Spiced Rum (70L) is retailing £20 and the pre-mixed (250ml) cans will be priced at £6 for a pack of four.
They're available from ASDA stores nationwide on Monday 22nd June.