Trending
Marcus Rashford and chef Tom Kerridge's meals campaign raises £200,000 for food poverty relief
The money raised will enable FairShare to provide an extra 750,000 meals to people in food poverty across the UK.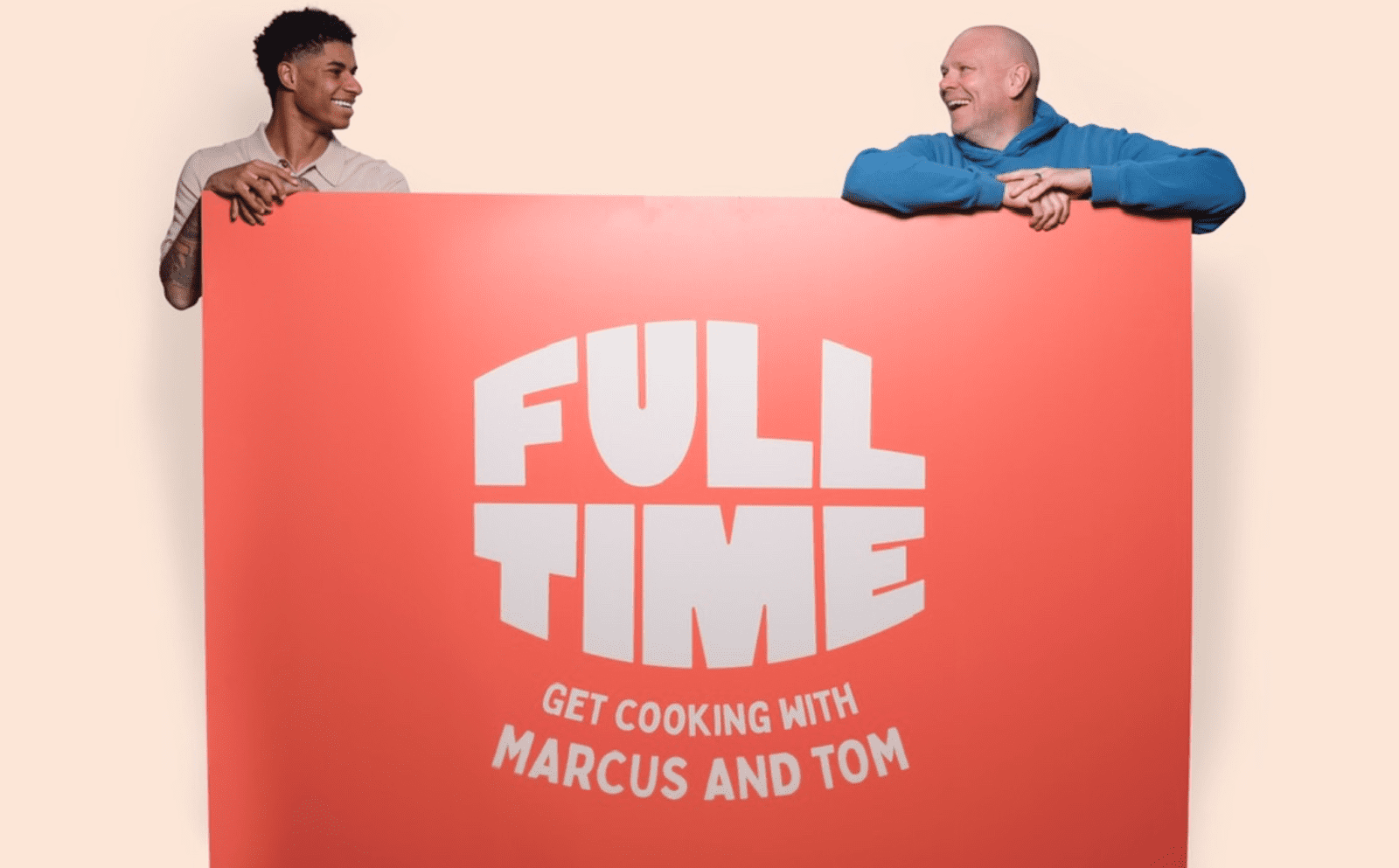 A Christmas campaign launched by Marcus Rashford and Tom Kerridge to tackle child food poverty has raised almost £200,000.
After the Manchester United and England star – who has first collaborated with the acclaimed TV foodie and two-Michelin Star chef on the 'National Food Strategy' earlier last year, the pair teamed up once again to launch the Full Time Meals campaign in aid of the food redistribution charity, FareShare, all the way back in April 2021.
The main aim of the campaign was to get children interested in cooking, and to help families prepare healthy meals on a budget.
As part of the project, Kerridge designed 52 recipes in 2021.
All recipes were available for free via a new video on Instagram every Sunday morning, as well as on recipe cards in supermarkets, schools, and food banks – with a QR code linking to the Full Time Meals social media page.
Each recipe on the platform was easy to create, with limited equipment needed.
Read more: Marcus Rashford teams up with chef Tom Kerridge to help get children cooking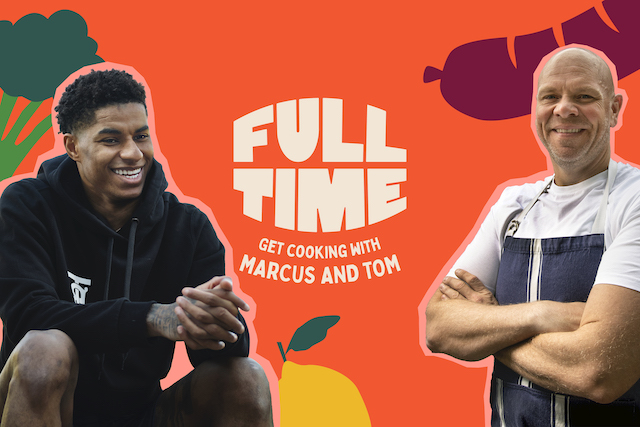 Tortilla pizzas, chicken satay stir fry, fish pie jackets, Mexican style chicken, broccoli & cauliflower cheese, creamy chicken pie, and fish finger butties were just some of the meals featuring on the Full Time Meals channel throughout the year.
This past Christmas, Rashford notably challenged Kerridge to create a Christmas dinner menu that only cost £10, as he said that his family "relied on the local food bank for our Christmas dinner" and he wanted to make it his mission to ensure even those using food vouchers would be able to enjoy something special.
Kerridge devised two healthy festive recipes that could feed six people across two days, on a sum that is relatively affordable for those on a budget.
Read more: Marcus Rashford challenges chef Tom Kerridge to create £10 Christmas menu for people in need
It was revealed that FairShare distributed the equivalent of 122 million meals in the last financial year, but after having seen its demand double since the start of the coronavirus pandemic, Rashford and Kerridge decided to make a special Christmas appeal for public contributions.
It saw people donate nearly £200,000 between 13-31 December.
The money raised by public donations will enable FairShare to provide an extra 750,000 meals to people in food poverty across the UK.
Kerridge said that the pair were "super chuffed" at reaching the milestone.
"You lot really rallied to help families this winter. Absolute legends," Kerridge added on Twitter.
Featured Image – Full Time Meals