Trending
McDonald's launches new permanent chicken burger for the first time in 15 years
The McCrispy is said to be the chain's "crispiest, crunchiest chicken burger" yet.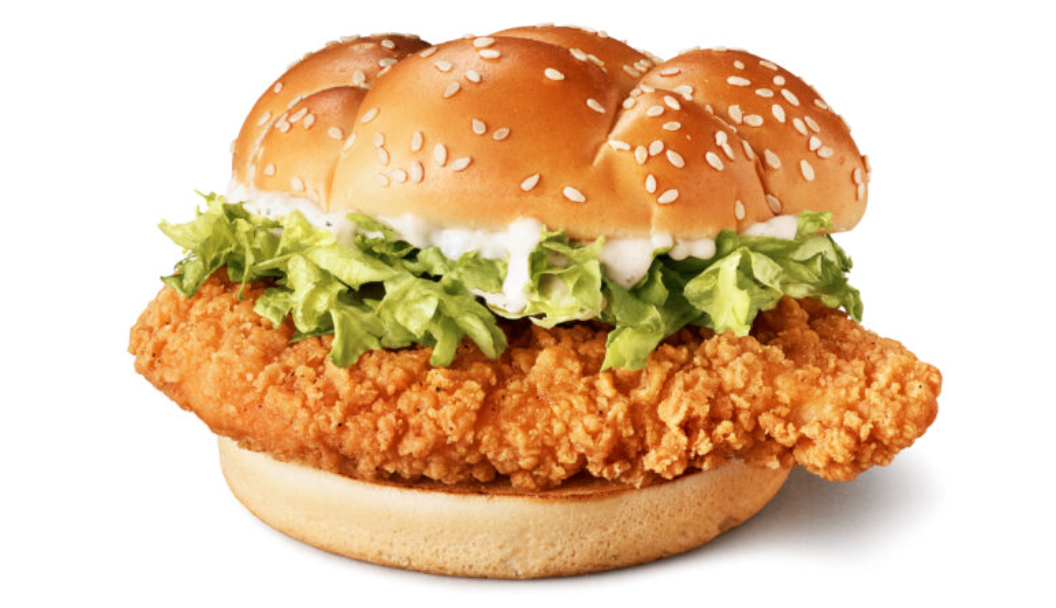 McDonald's has revealed that it's adding a chicken burger to its menu at all UK restaurants permanently for the first time in 15 years.
By now, fast food fans are well used to the chain introducing different seasonal and limited-edition items to its ever-changing menu – with halloumi fries, Tiramisu McFlurries, and Spicy Chicken McNuggets just a few of the tasty treats people have been tucking into this year – but this time round, you won't have to wave goodbye to McDonald's newest addition any time soon.
Thought you'd seen it all with the groundbreaking phenomenon that was the Chicken Big Mac? Now it's time to say hello to the McCrispy.
A chicken burger at McDonald's may not seem that newsworthy, but whether you can believe it or not, all of the chicken burgers that have previously been on the menu at the fast food chain over the years have actually been limited-edition – that is, until now.
The all-new McCrispy marks the chain's first permanent chicken burger in 15 years, which means that last time one was on the menu was back in 2007.
The game-changing burger is said to be the chain's "crispiest, crunchiest chicken burger" yet.
The McCrispy will be made up of a crunchy 100% chicken breast fillet that has been marinated in black pepper and cayenne, and will also feature the McDonald's classic mayonnaise, but with a hint of cracked black pepper and a savoury roasted chicken flavour.
Read more:
The McCrispy will be on sale at McDonald's restaurants nationwide after it was trialled at a few stores in the Midlands back in March.
It actually ended up being one of the chain's most successful trials to date, according to McDonald's.
The brand-new burger launches in stores from 11am on Wednesday 19 October, and it will set you back just £6.49 for an extra-value meal – which comes with fries and a drink.
Featured Image – McDonald's UK