Trending
New Zealand TikToker issues heartfelt apology to the UK after 'cursed' Terry's chocolate orange video
'This was something that you all collectively knew, that I did not know'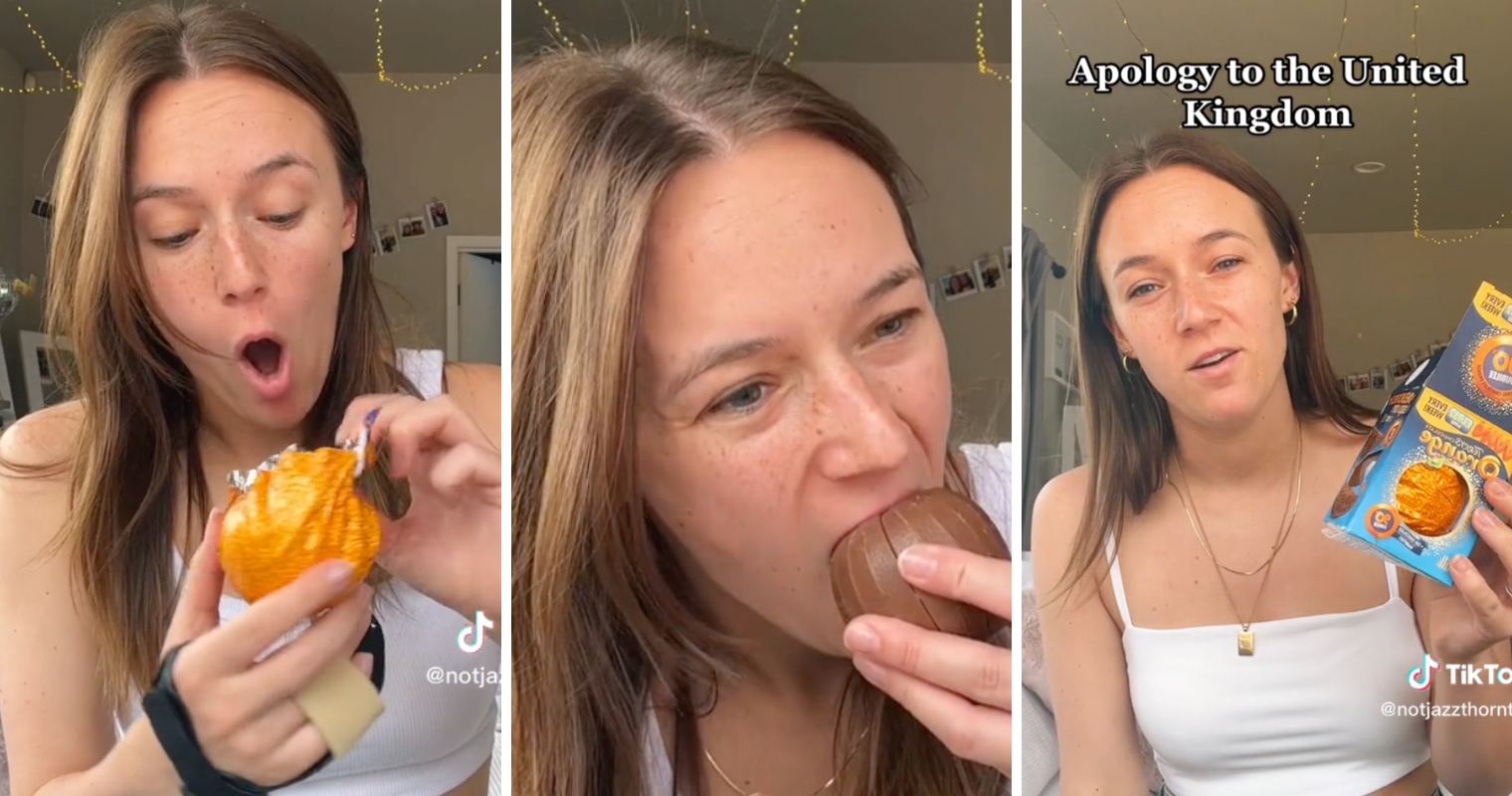 A woman in New Zealand has shared an apology video to the entire UK after a horrendous encounter with a Terry's Chocolate Orange.
Jazz Thornton, a mental health activist and former winner of Dancing With the Stars, went viral here in the UK after trying to eat one of the nation's favourite chocolate treats.
Faced with a Terry's Chocolate Orange, she was absolutely baffled by the mechanisms of the perfect chocolatey sphere – and did absolutely everything wrong.
Bouncing it around in her hand, she said: "Oh it's quite heavy! Is it like an actual… I thought it would be like a shell… but it's like an actual… how do you… Oh it's like little orange slices!"
And this is where it all goes tits-up for Jazz.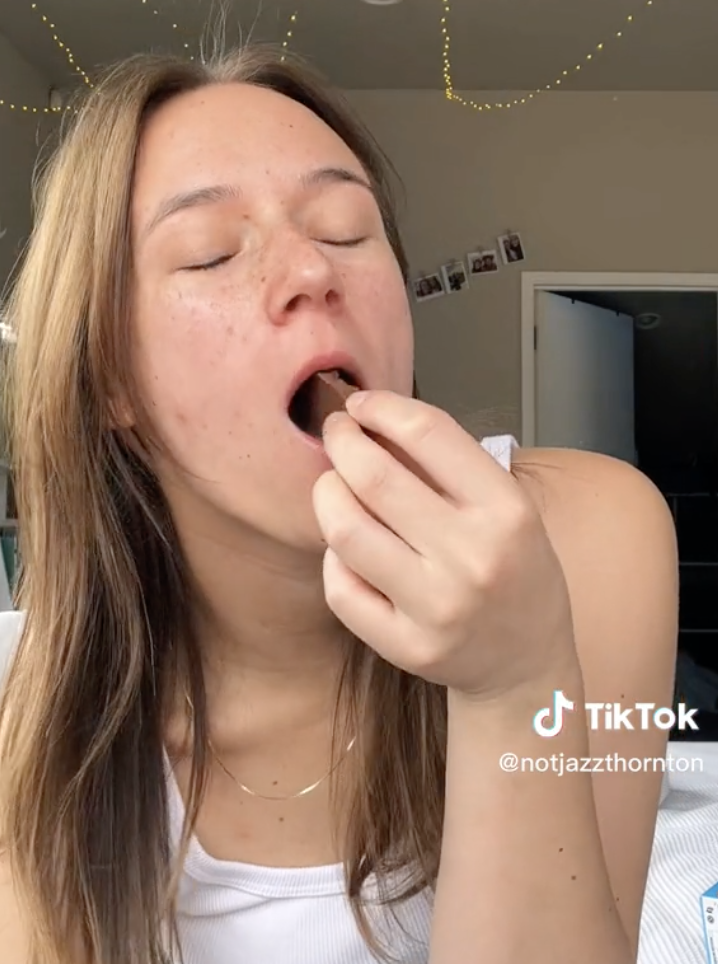 "How does one… how do… how, how, how…" she says.
"I thought it was slices but I think, no, you just have to, like" – and proceeds to bite the Terry's Chocolate Orange like an apple. AN APPLE.
You can tell her heart of hearts knows something's gone wrong within seconds, when she's left with a segment hanging out of her mouth.
Jazz says: "Nope, that's definitely a slice," and compares it to 'Jaffas'.
I'm afraid to say that the internet did not treat Jazz with kindness over her methods, and 12,000 comments later (most of which said "YOU DID NOT JUST BITE INTO IT" and "Every Brit watching this screamed HIT IT ON THE TABLE"), she's had to issue a formal, very funny, apology.
Speaking to the camera in classic influencer-done-wrong style, she says: "I am here to make an apology video to the entirety of the United Kingdom.
"I did something yesterday that was very offensive, and I didn't know that it was very offensive until you guys were calling me out on it."
Read more
She argues that the Terry's Chocolate Orange should really come with instructions – which is a fair point.
"This was something that you all collectively knew, that I did not know," Jazz says, before correctly smacking the chocolate on the table for it to fall apart.
She then says: "Oh, ooooh! I get it!
"I do hope the UK can forgive me for biting into that thing. I'm sorry."
Featured image: TikTok, @notjazzthornton