Sport
Gary Neville says there is 'no way back' for Ronaldo at United now
Neville also took a dig at Ronaldo's exclusive earlier in the week.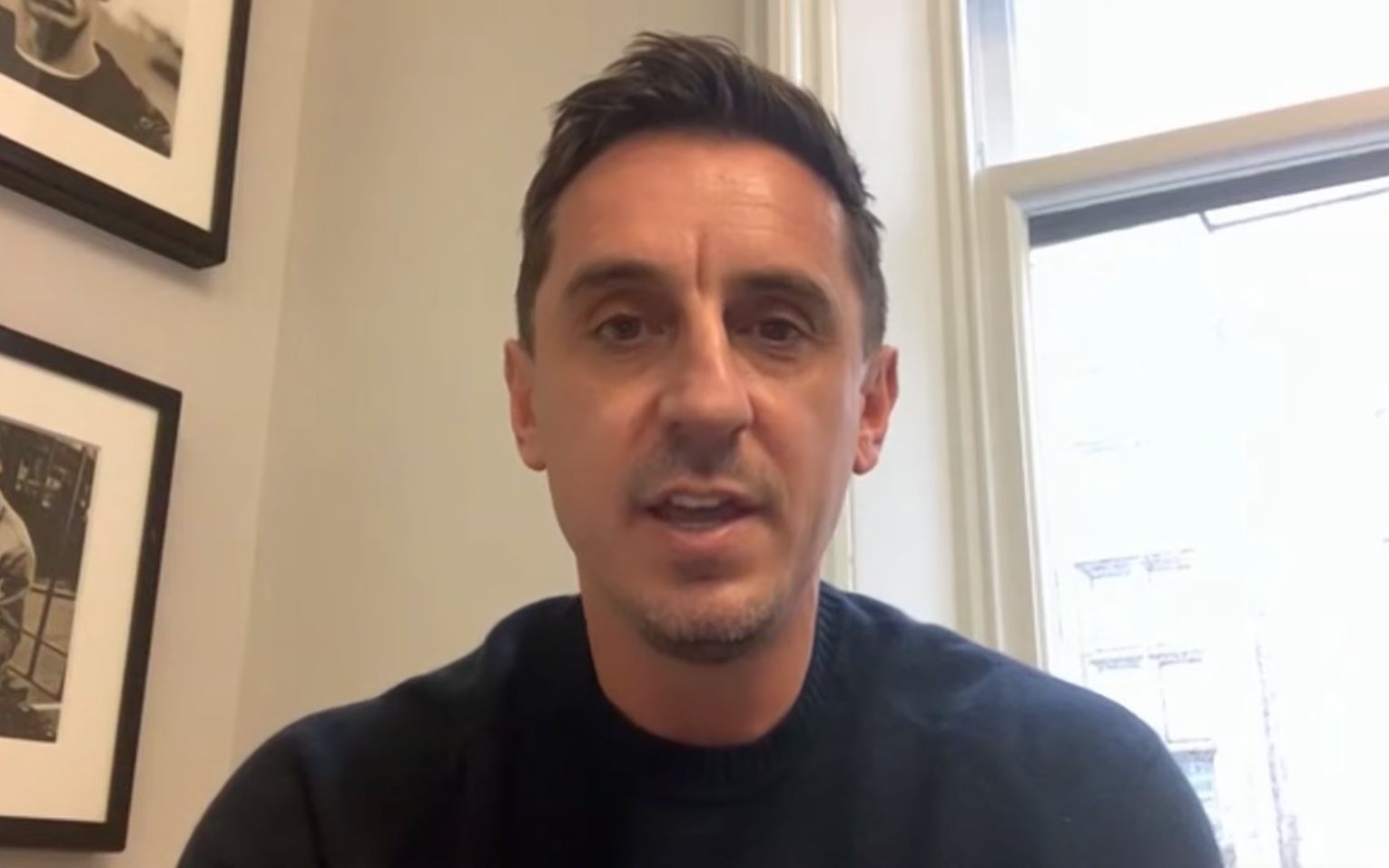 The Cristiano Ronaldo saga rolls on and after having taken aim at countless Manchester United figures, both and present, many are firing back — Gary Neville being one of them.
The former United right-back turned Salford owner and Sky Sports pundit is one of many who the 37-year-old footballer chose to target in his incendiary interview with Piers Morgan on Sunday.
Speaking in the Uncensored exclusive, Ronaldo said of Neville and ex-strike-partner Wayne Rooney: "They don't really know what's going on at the training ground, they have to listen to my point of view as well. It's easy to criticise if they don't know the whole story.
He went on to add, "they are not my friends, they are colleagues. We played together but we're not having dinner together", insisting "they keep criticising me with negativity every time.
Responding to his former teammate's comments, Neville said that it's clear Ronaldo's second chapter at United has closed and will inevitably be released.
After being asked if he expects CR7 to wear his famous red shirt again, Neville simply replied "no, and l don't think he wants a way back", arguing that "he wouldn't have done this interview if he wanted a way back. He knew it would bring the headlines it has and be the end of his Manchester United career."
The 47-year-old went on to question why United are hesitating to sack the clearly wantaway player, saying that "they know they have to terminate Cristiano's contract or they basically open up a precedent so any player can criticise them in the future".
Conceding that the sporting icon's remarks regarding the Glazers and investment in the club we're accurate, as any other right-minded Red would, he also alluded to them being very obvious and curiously timed given his convenient silence in the past.
It seems clearer than ever that the Portuguese star did the interview knowing full well the outcome he wanted and in hopes of securing a move elsewhere, having reportedly tried to leave United in the previous window. Either way, Neville reiterated that he still has respect for his old clubmate.
He went on to say he accepts that he lives "in a world of criticism" and that the dynamic works both ways, but maintains that his admiration for "the best player [he] ever played with" and would still shake his hand even though it may no longer be reciprocated.
Neville concluded his response by arguing that "it didn't need to end like that" and "there was probably another way to do it" beyond a hostile tell-all interview organised without the club's knowledge.
Either way, it didn't stop Neville from taking a dig at the veteran player shortly after the first part of his interview with Morgan was broadcast, instead drawing attention intention to Salford City's FA Cup game.
Read more:
Not only did Ronaldo receive a frosty reception from his United teammates at Portgual's World Cup camp, but his current employers' (for however long that remains the case) have already removed his image from the poster plastered outside Old Trafford.
The Ronaldo return might have sounded like a good idea to fans and people inside the club at the time, but the ending is far from a fairytale.
You can watch Gary Neville's full interview regarding Ronaldo's comments here:
For all the latest news, events and goings on in Greater Manchester, subscribe to The Manc newsletter HERE.
Featured Image — Sky Sports