Trending
Newton Heath care home asks public to send 100 cards to celebrate resident's 100th birthday
The staff at Averill House need Manchester's help to mark "much-loved" Marjorie's special day in a special way.
"It's not everyday you turn 100".
Considering that there were only 13,330 people in the UK to have reached and surpassed that as of 2019 – according to the latest figures provided by Office National Statistics (ONS) – there's no denying that those are true words.
For many of us, the prospect of making it to our 100th birthday really does seem like a lifetime away, but for one Mancunian, this landmark age is only around corner.
Marjorie Burke is a resident at Newton Heath-based Averill House – a purpose-built care home that offers residential memory and nursing memory care for those living with dementia – and she is getting ready to celebrate her 100th birthday on 4th April.
She is described by those who work at the home as being "a big character".
Having lived most of her 99 years in and around the East Manchester area, Marjorie had proudly worked at both Martin's Bakers & Sandwich Makers in Failsworth, and at Supported Living Facility, Malcom House in Newton Heath, before retiring and arriving at the Averill Street care home in July 2018.
As well as being a "much-loved" resident at Averill House, Marjorie also has two sons and a "very loving family" outside of the home.
And it's this love that has inspired her carers to mark Marjorie's 100th year in a way she will never forget.
To accompany the card she is set to receive from Queen Elizabeth II as she becomes a centurion, the home's team of Wellbeing Coordinators – who are assisted by suggestions from the residents in organising a varied year-round programme of things to do – have asked the Greater Manchester public to help them surprise Marjorie by also sending her a birthday card.
They are hoping to collect 100 cards for her to open on her 100th birthday.
Speaking on why the card appeal is so important to the team and why they are so keen to get everyone involved, Jodie Yates – Wellbeing Coordinator at Averill House – said: "All of our staff really want to make this a special occasion for Marjorie, as it's not every day you turn 100.
"This is why we're asking for 100 birthday cards – one for every year of her life in celebration of this milestone.
"She is amazing".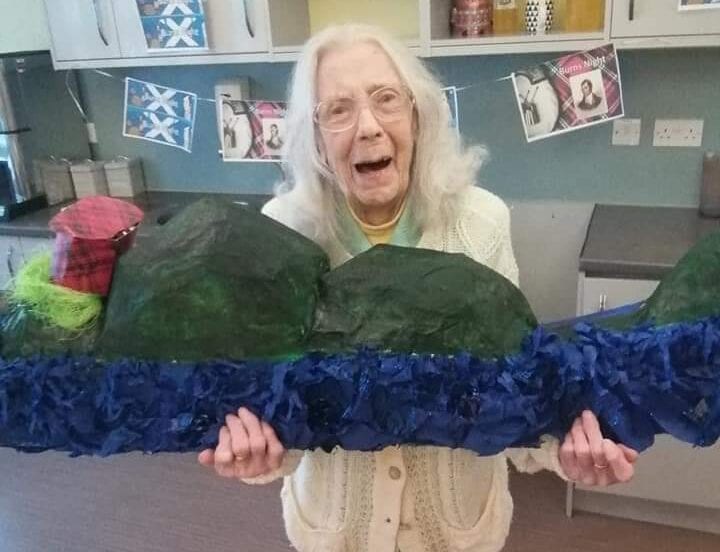 With just over four weeks to go until the big day is finally here, Averill House is asking that all members of the public who wish to send a card, do so by 2nd April, so that they arrive in time for Marjorie to open on her birthday morning.
The cards can be addressed and sent to:
Jodie Yates, Averill House Care Home, Averill Street, Newton Heath, Manchester, M40 1PF.
___
You can find more information about Averill House Care Home here.