Trending
BBC newsreader claps back at troll who said her 'messy' hair had 'put them off their breakfast'
But like... her hair is lovely?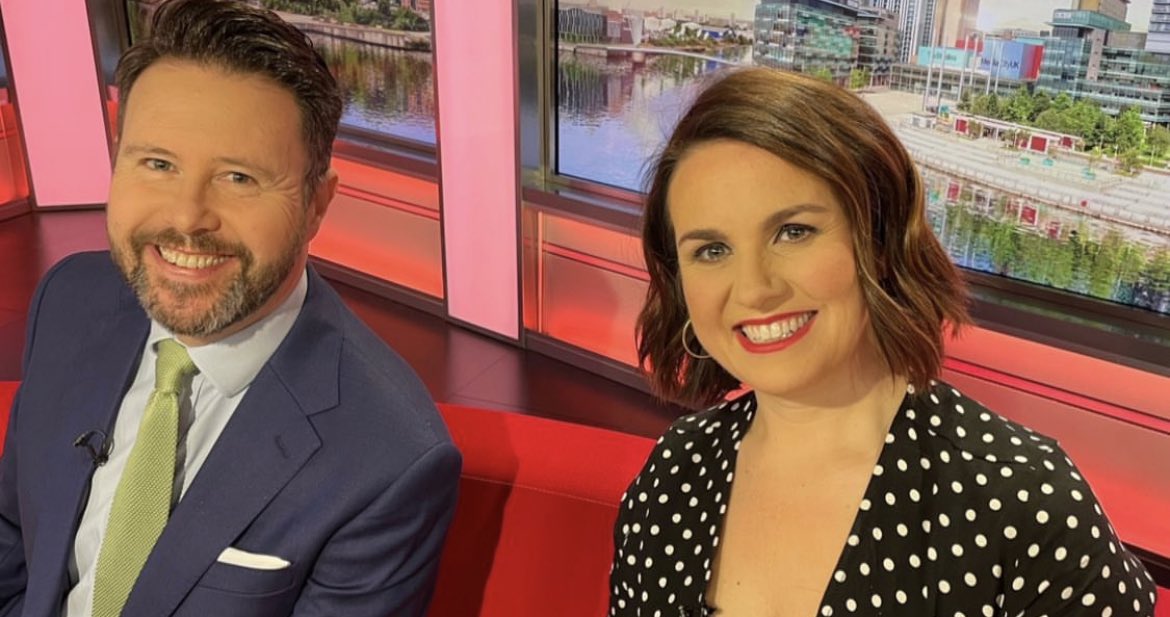 BBC Breakfast presenter Nina Warhurst has publicly challenged a troll who went to the effort to email her to criticise her apperance.
The local newsreader expressed her disappointment that a woman would go out of her way to spout abuse at another woman.
Nina shared a screenshot of an email she received which said 'you look a mess', but responded in the most graceful way possible.
The original email had said: "Please do something with your hair. You look a mess! We have to look at you while we are eating our breakfasts, for heavens sake!"
Nina wrote in a public response on Twitter, alongside a selfie with co-presenter John Kay showing off her very lovely hair: "Women who do this to women 🙁 Too repulsed by my hair to eat her breakfast, but managing to bang out this vitriol.
"Apart from anything else I can't bear inaccuracies – I think we can all agree my hair looked [love heart hands]."
The Sale-born presenter has recently revealed she's expecting her third child.
The public spat has drawn tonnes of support from others online, with Figen Murray writing: "Nina, you look beautiful. You are a very pretty woman. Would she stand in front of you and say that to your face? Shame on her."
Rylan Clark wrote: "F*CK THEM . U look lovely x"
Sky's Hayley McQueen said: "Wow, if that's a bad hair day you should see mine sometimes, they best not switch over to SKy, i might make them actually sick haha. Some people are so strange!"
Journalist Maxine Gordon posted: "I was just thinking how fab your hair was this morning….and how fab u r looking in general. As well as being a totally naturally gifted broadcaster. #IgnoreTheTrolls."
Someone else said: "You wouldn't say this to someone's face, so why hide behind an easily sent hateful message. #BeKindAlways."
Read more
Featured image: Twitter, Nina Warhurst