Trending
Subway and Cadbury have launched a sub full of melted Creme Eggs… for some reason
The Easter-themed sandwich creations are being handed out for free - but there's a catch.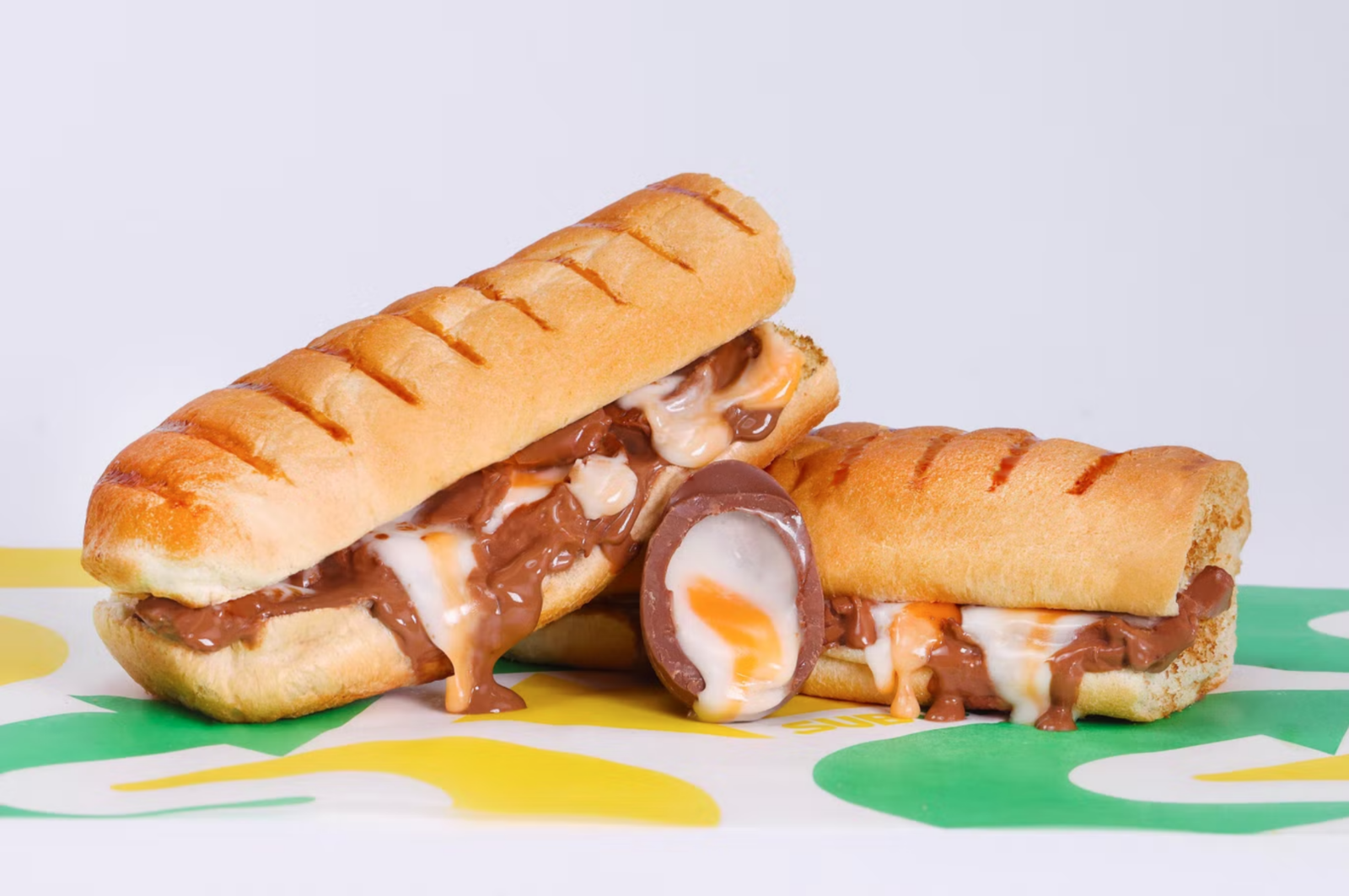 Subway and Cadbury have teamed up to launch the Easter creation you didn't know you needed (or wanted… or didn't).
A six-inch sub sandwich filled with melted Creme Eggs.
With Easter only a couple of days away, the fast food chain and the confectionary company have joined forces to launch the, rather bizarre, chocolate sandwich creation – named the SubMelt with Cadbury Creme Egg – just in time for Good Friday, and if you're lucky, you could get your hands one of these limited-edition subs for free.
There's a bit of a catch, though, as not only are there only 500 of the SubMelt with Cadbury Creme Egg being made, but they're only available in a select few Subway branches.
The six-inch subs will be being handed out for free at four restaurants on 7 April (Good Friday) – Tottenham Court Road in London, Central Shopping Centre in Liverpool, Llansamlet Service Station in Swansea, and Sauchiehall Street in Glasgow.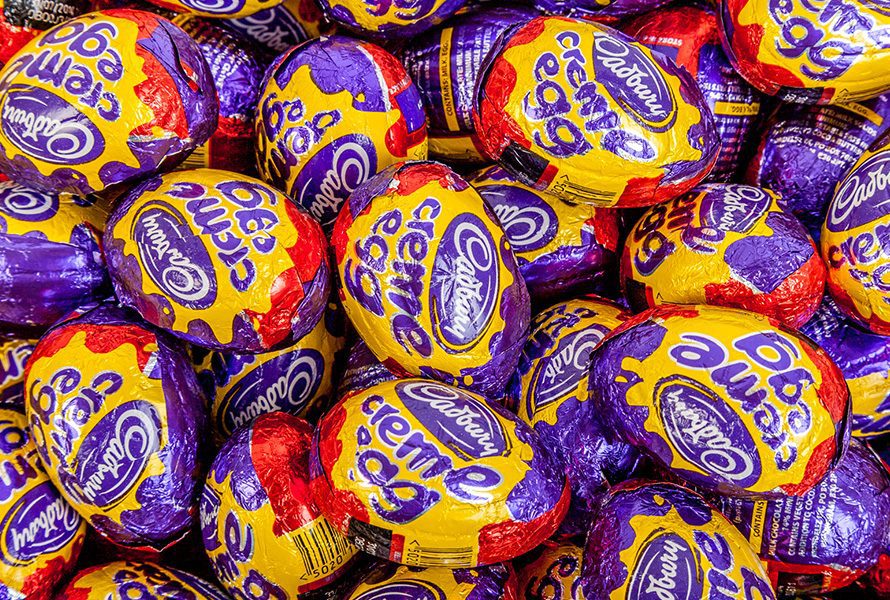 So, how did the SubMelt with Cadbury Creme Egg actually come about then?
Well, we haven't been given much background context, but what we do know is that Subway has admitted it came up with the idea and approached the iconic chocolate maker to make the collaboration happen.
"We're delighted to have collaborated with Cadbury this Easter," explains Rusty Warren – Senior New Product Development and Product Innovation Manager at Subway UK.
"Our Italian White Bread and Cadbury Creme Eggs make the most flavoursome combination, a perfect seasonal treat, and all the team at Subway are especially excited to see how those Subway fans with a sweet tooth respond to this delicious SubMelt."
Cadbury says it "couldn't resist" the chance to team up with Subway for the Easter creation.
"The highly-anticipated Creme Egg season is in full swing and we're so excited to launch this innovative product with Subway as a final hoorah of the season," added Charlotte Docker – Brand Executive for Cadbury Creme Egg.
"We can't wait for the response of those lucky enough to try this surprisingly delicious merging of sweet and savoury."
Read more:
Each participating Subway branch will only have a limited number of the sandwiches chocked full of Cadbury's beloved chocolate treat available.
Basically, you'll need to be quick if you're keen to try the creation before it goes.
Featured Image – Subway