Trending
Opal Fruits are back on the shelves at B&M and fans are feeling nostalgic
"My mouth's watering already."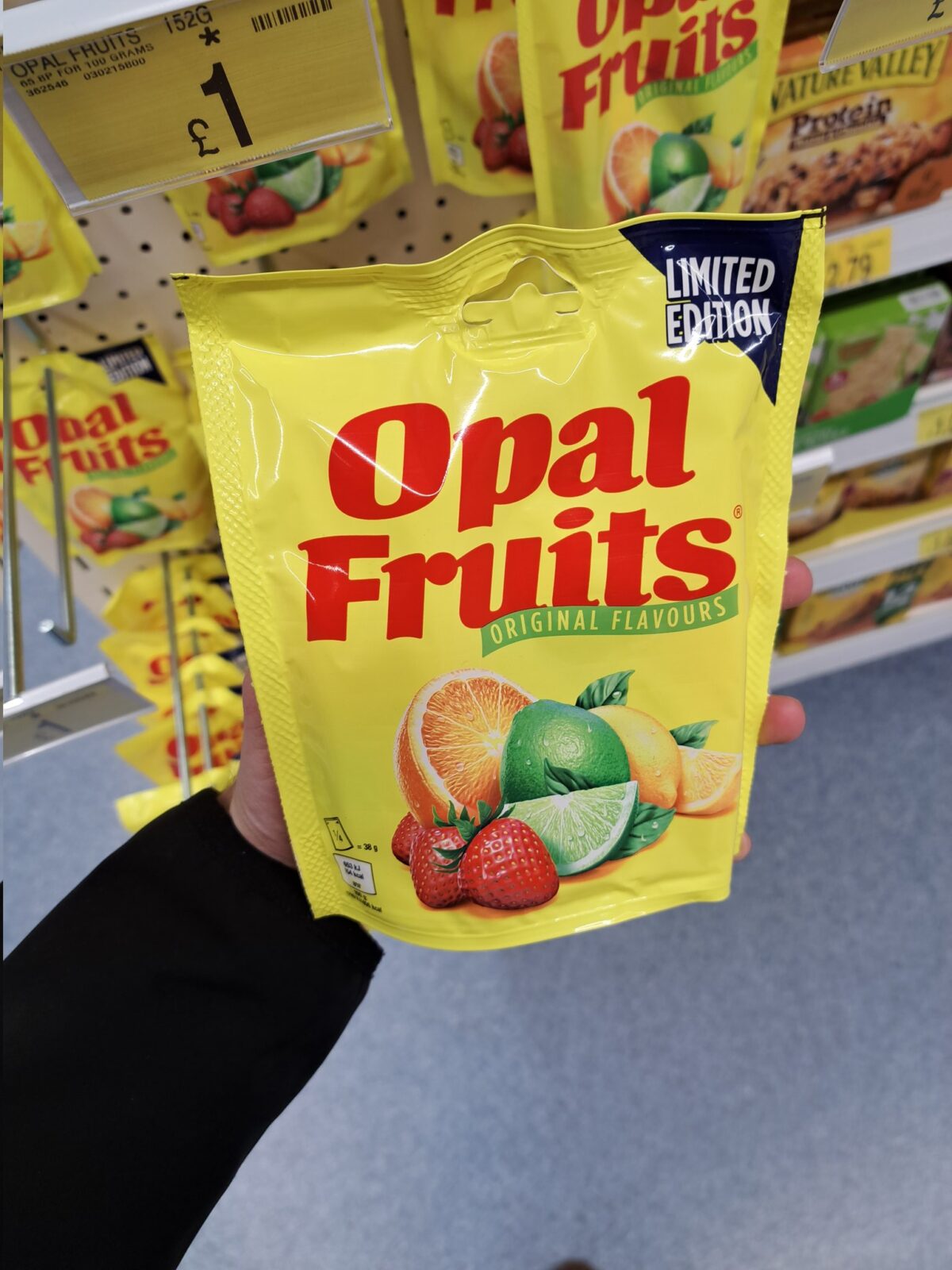 Big bags of Opal Fruits have been spotted on the shelves at B&M, and shoppers are feeling pretty nostalgic about it.
After the crushing news this week that iconic tropical fizzy drink Lilt has been discontinued after nearly 50 years on UK shop shelves, and rebranded and replaced with the brand-new Fanta Pineapple & Grapefruit, people have taking to social media to reminisce on some of their favourite nostalgic snacks and sweets that are no more.
And Opal Fruits seemed to appear pretty high up on the list for many.
Luckily though, B&M has reminded shoppers that it still stocks the retro sweets in some stores across the UK, and the news has definitely gone down a treat.
Opal Fruits may not be the easiest to come by nowadays, especially after the brand name was phased out in the UK and Ireland in 1998 and changed to Starburst to make it the same globally, but it does appear that they're sometimes still knocking around in their original format – if you know where to look, that is.
The budget retailer has tipped-off fans of the fruity retro sweet that they should probably get on down to their nearest store, as their shop shelves are stocked full of them.
"We have Opal Fruits if anyone is interested," B&M said on Twitter earlier this week to fans mourning the loss of Lilt and remembering the taste of Opal Fruits.
First introduced by Mars in the UK in 1960, and given the name by a man called Peter Phillips, who was the winner of a competition that won him £5, Opal Fruits were made in the four original flavours strawberry, lemon, orange, and lime.
Other seasonal and limited-edition flavours were introduced at later dates.
Many people will probably remember the sweet by brand's famous tagline "Opal Fruits – made to make your mouth water."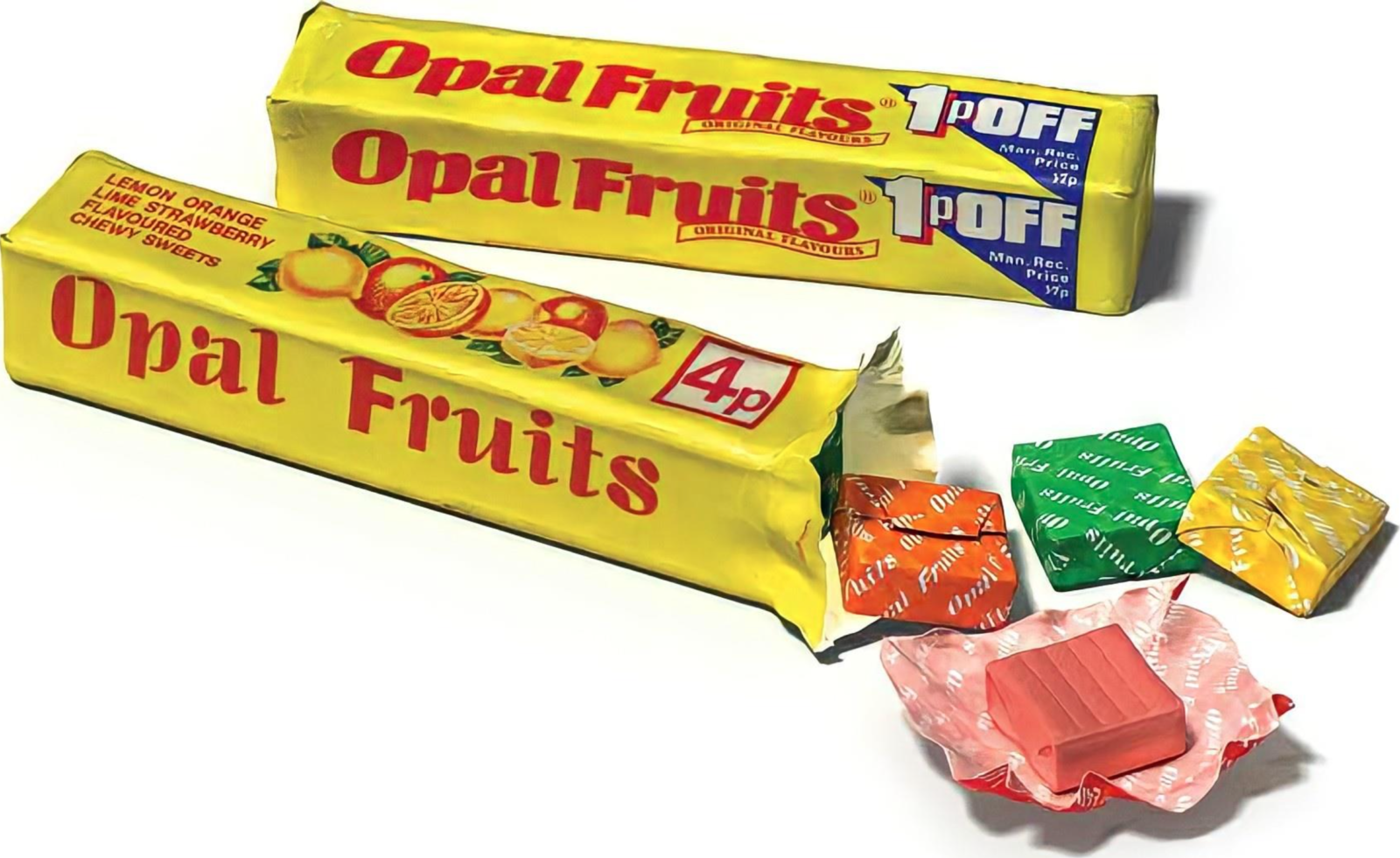 After B&M shared that Opal Fruits were stocked in its stores, fans were feeling all nostalgic about the news and shared their love of the sweets on social media.
"Omg need, my mouth's watering just looking at them," someone wrote on Twitter.
Another fan said on Twitter: "I love the Opal Fruits, the lime flavour, also as a bonus the tropical or summer fruits would be nice, was never a big fan of the strawberry mix", while a third added: "Always fingers crossed for a high proportion of green ones. Always my favourite."
"This makes me love the UK," another said.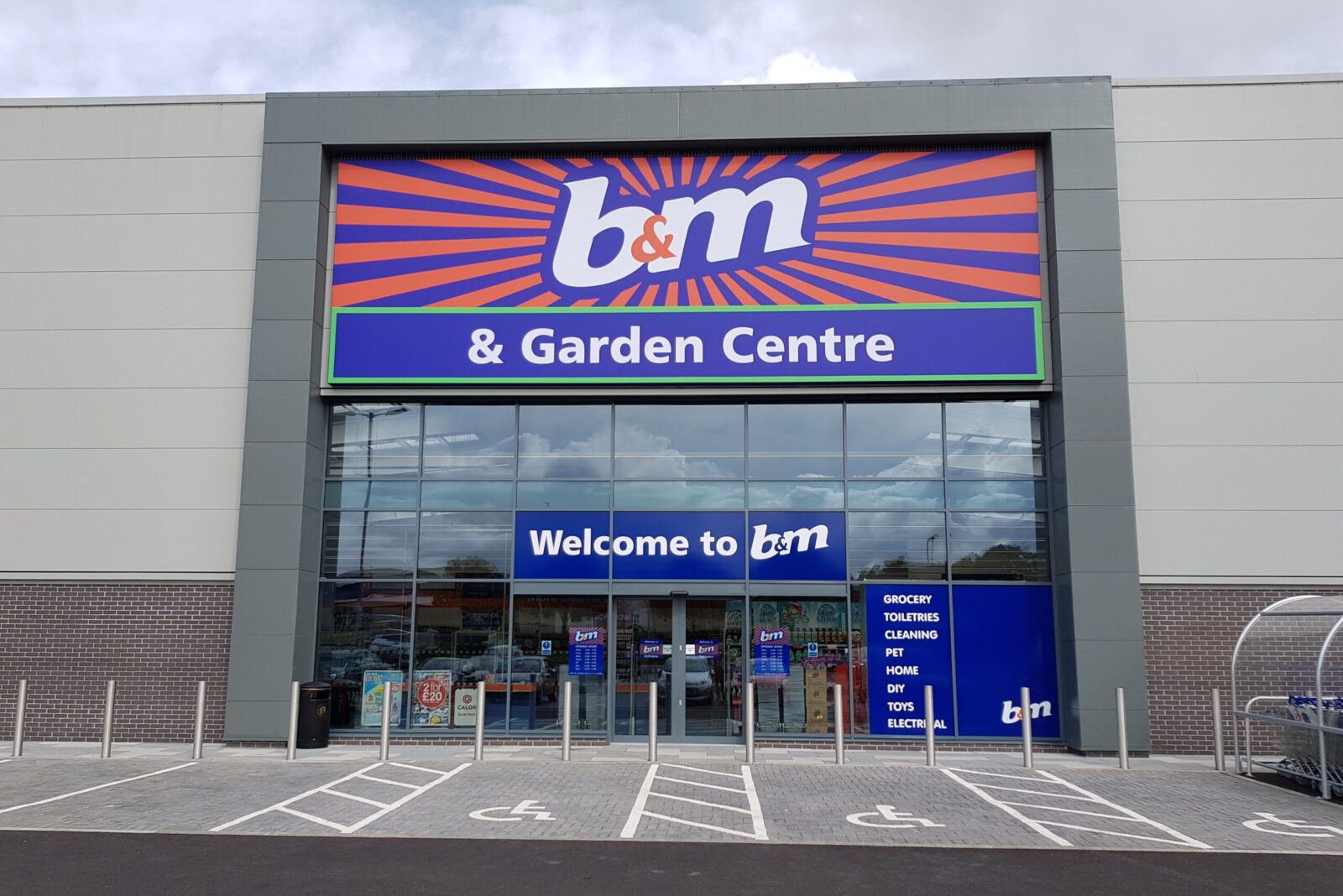 "People keep telling me Opal Fruits and Starburst are the same, they are so wrong," another sweet tooth said on Twitter.
"I'll be in for some, can't beat the yellow and the green, never buy Starburst but won't pass these without buying some, thanks B&M," one happy fan commented.
Read more:
Fancy seeing if you can get your hands on a bag of the retro fruity sweets then? Head on over and check the opening times of your nearest B&M here.
Featured Image – B&M