Trending
Parklife confiscates tickets from competition winner after he tries to re-sell them at a higher price
That's what you get for trying push £155 tickets for more than x2 the price.
In case you missed it, the star-studded lineup for Manchester's biggest annual celebration of music was finally unveiled last night.
Following a year of cancellation due to the coronavirus (COVID-19) pandemic, Parklife is returning to Heaton Park on the slightly later dates of 11th – 12th September, and there's a jaw-dropping selection of artists set to play across the two days, including some familiar faces back to finish what they started after being booked to play the cancelled 2020 edition last June.
Headlining the bill is multi-award-winning rapper Dave, in an exclusive UK festival appearance for 2021.
Meanwhile, "WAP" star Megan Thee Stallion will make her Parklife debut and will be joined by some of the finest grime, rap and hip-hop artists including Skepta, AJ Tracey, slowthai, Burna Boy, Mist and DaBaby.
There's also a stellar selection of world-class DJs, drum and bass artists and more.
With all the big-name acts set to provide the soundtrack to this year finally revealed, it's not hard see why social media went into meltdown last night, especially as Parklife also announced the lineup alongside the launch of an exclusive competition to win x4 weekend VIP tickets.
All the hopeful festival-goers had to do to be in with a chance of bagging the free tickets was retweet the lineup announcement tweet and tag the three friends they want to take with them in the comments thread below.
The winner would then be picked by the festival's organisers at random.
And after over 8,000 entries came flooding in just a matter of hours, the lucky winner was chosen and informed of his win over DM.
Things then took a bit of a turn though.
After securing the highly-coveted tickets for free, the winner – who we have chosen not to directly name here – was seen trying to re-sell his winnings to other people desperate to get their hands on tickets during this morning's pre-sale.
If that wasn't bad enough, he was attempting to sell them at £350 each, which is an extortionate mark-up considering Weekend General Admission tickets are only retailing at £155.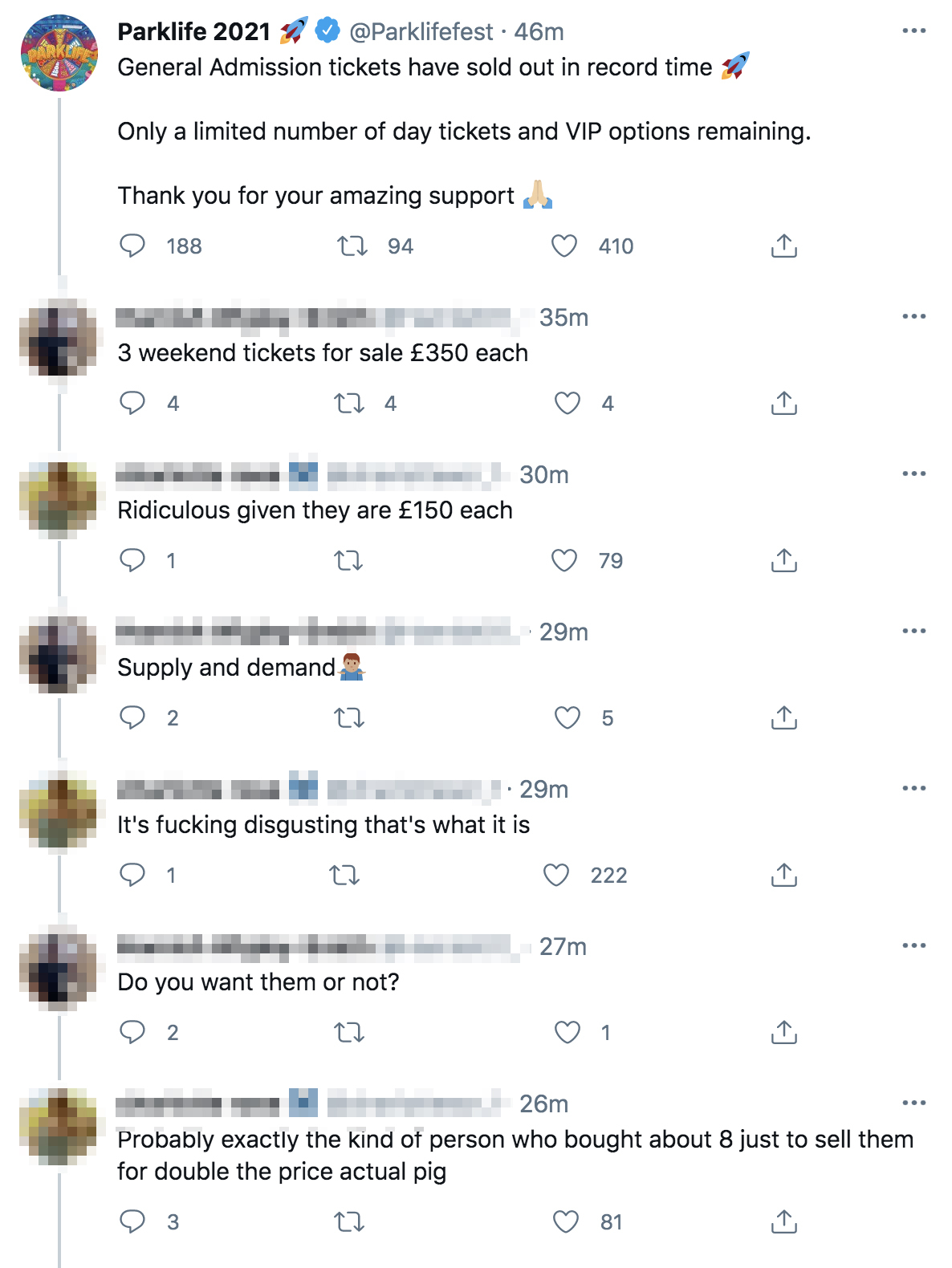 After exchanging back-and-forth tweets with another member of the public who called out his behaviour and staggering re-sale prices, the lad finally revealed that he was the competition winner.
"I won tickets for me and my pals, so why wouldn't I sell them?" he said.
His gloating didn't get him very far.
Parklife was alerted to the conversation happening between the two under their recent tweet, and very swiftly confiscated his winning tickets, without even a second thought.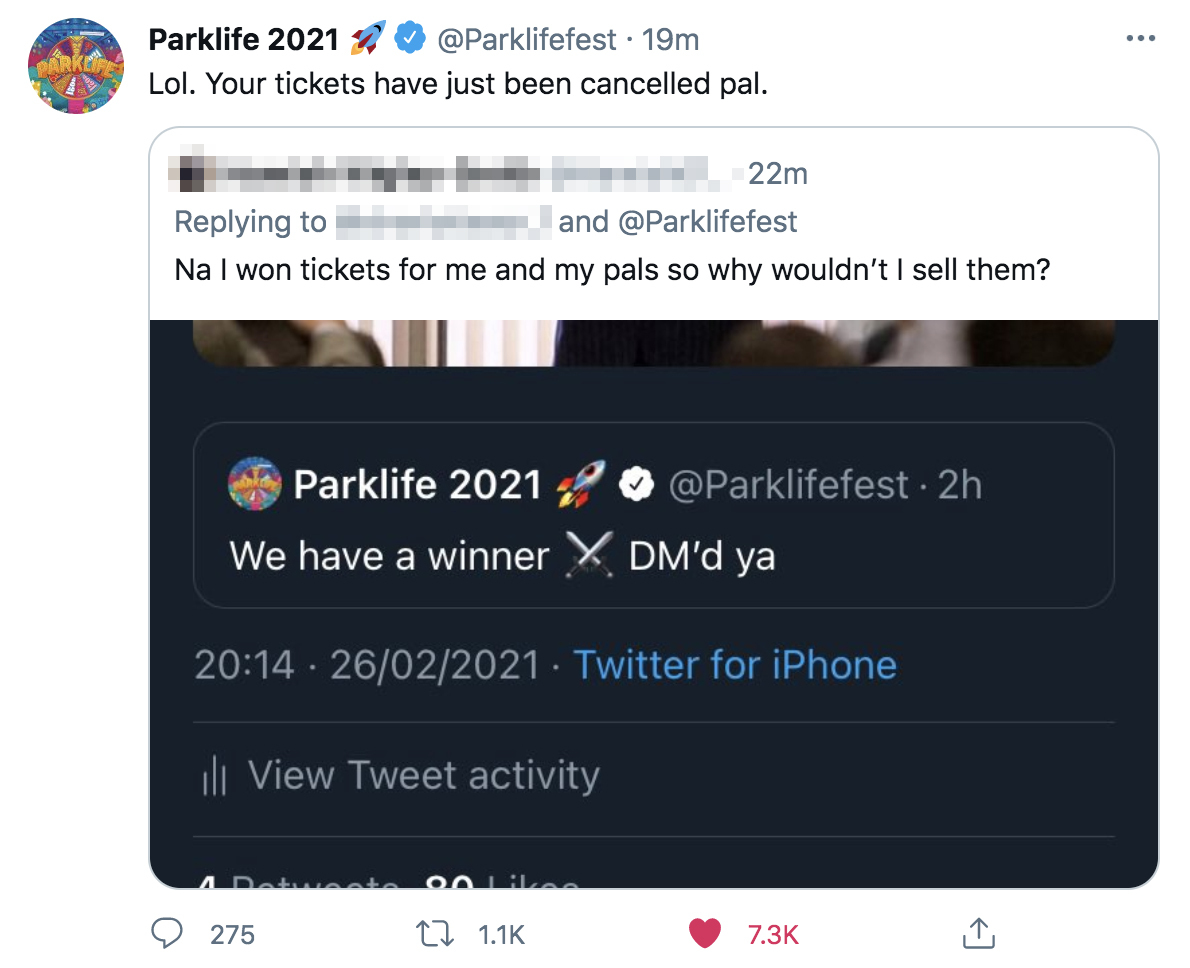 "Lol, your tickets have just been cancelled pal." Parklife responded.
Unsurprisingly, the hilariously savage response and decision by the festival organisers to confiscate the tickets from the former winner has been highly-praised on Twitter, racking up thousands of retweets and likes.
We love to see it.
Featured Image Credit – Parklife Festival