Trending
People are kicking off at this 'controversial' picture of beans on toast online
"That's barely f***ing toast for a start, more like oiled bread."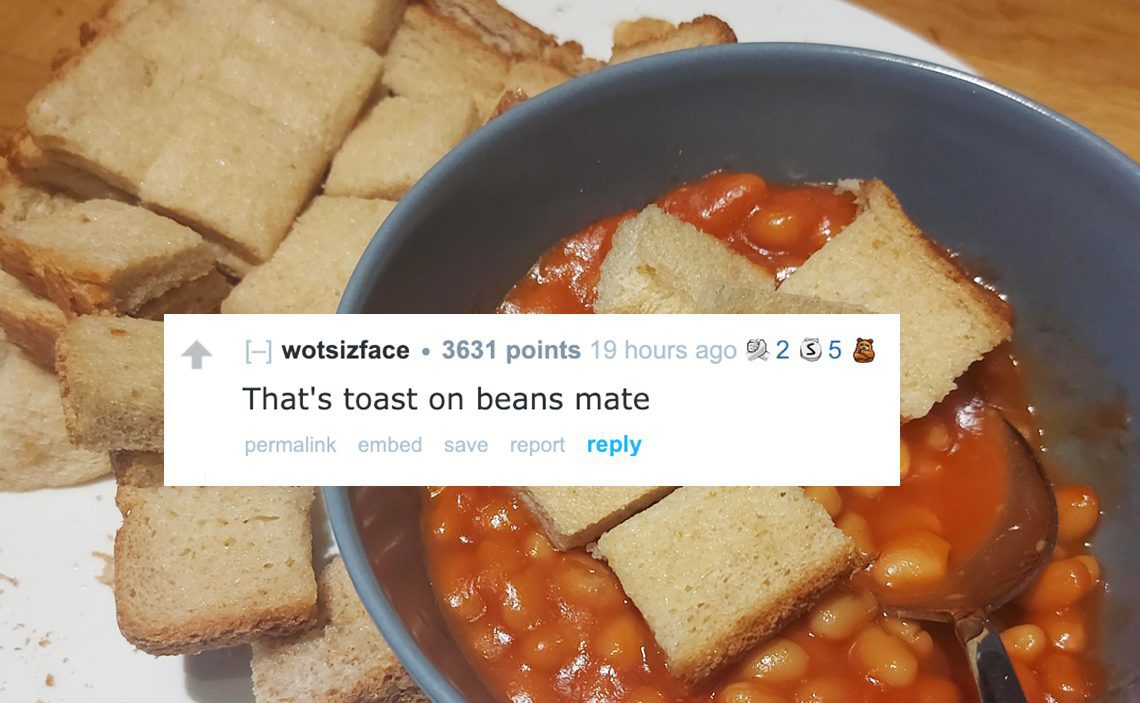 There's very few classically-British meals as beloved as beans on toast.
It's the ultimate comfort food that can be whipped up in no time at all, and is an ideal choice to suit a wide range of situations – from feeling a bit delicate with a hangover, to when you're in need of something quick for tea.
Beans on toast is always there for us, and it's a recipe you can't really go wrong with – or can you?
You may remember the "American in the UK" who went viral on TikTok last year for offering up her rather questionable tutorial for how to make the much-loved British meal, and now, someone on Reddit has shared a photo of their take on 'beans on toast', and people are understandably kicking off about it.
There's a very good reason why 'beans on toast' has been put in inverted commas there, by the way, and that's because you only have to take a quick glance at the photo to realise that this is not beans on toast as we know it.
Not even close.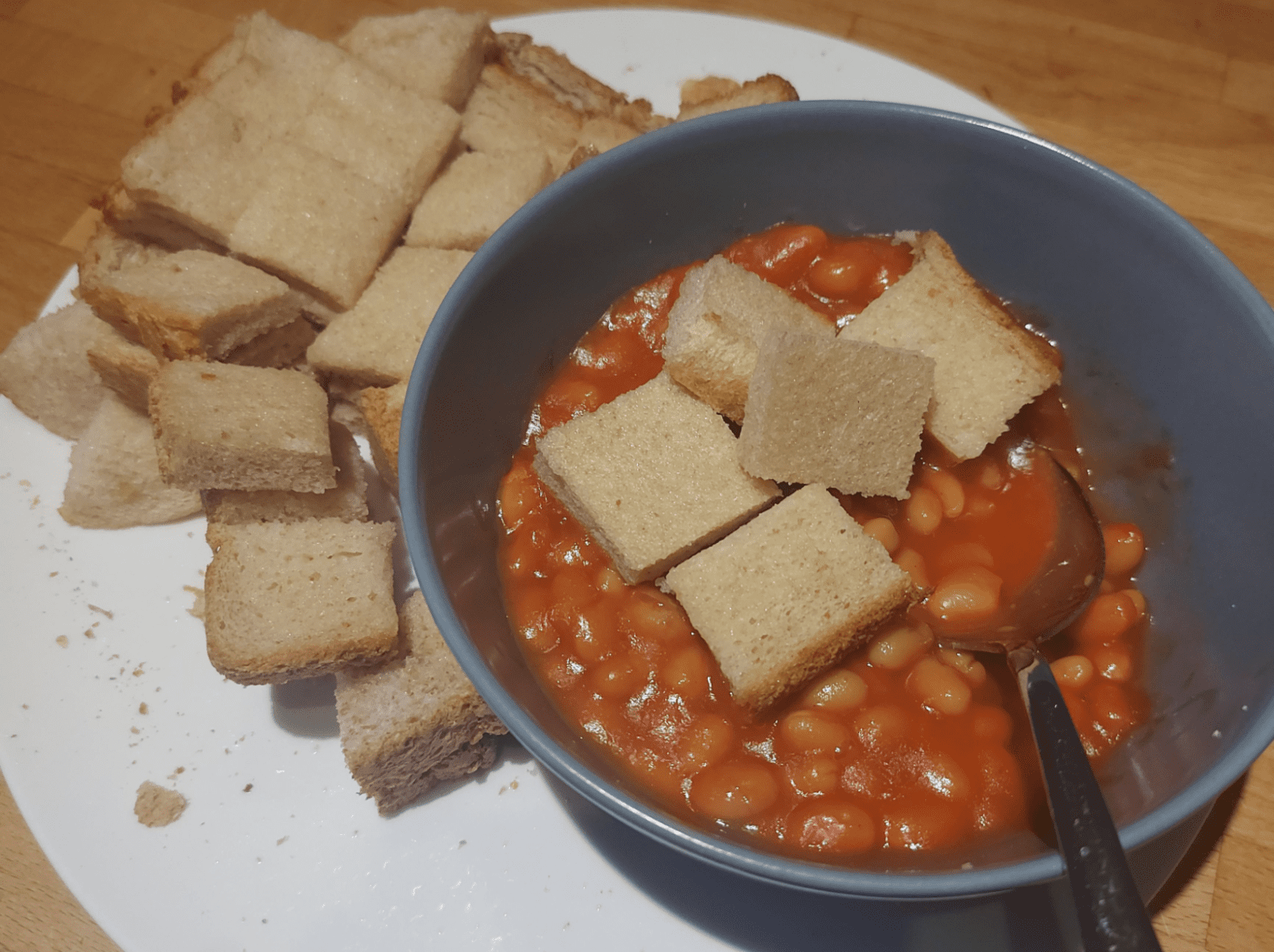 Taking to the r/Casual UK thread, Reddit user @Snoo92783 shared a snap of what they said is "the most controversial thing" about them, and it seems that a lot of other people agree as the post has amassed over 1,000 comments and counting in less than 24 hours.
"That's toast on beans mate," was the take by one Reddit user that seemed to be echoed by the vast majority of people.
Another user commented: "That there is bread. I've seen freshly sliced loaves that were darker than this stuff", a third added: "If it's stale enough, you could argue its croutons – looks a lot like bean soup and croutons to me", with a fourth user basically announcing what everyone was thinking all along: "That's toast in beans".
It wasn't just the fact the toast was cut up into little squares and dropped onto the bowl of beans that got people's blood boiling either, as the amount of time the toast was cooked for that also seems to have ruffled feathers.
"Did you just show the bread the toaster?" one user comically questioned.
Another user boldly exclaimed: "That's barely f***ing toast for a start, more like oiled bread", and to be honest, it's hard to argue with that, right?
Read more:
Head on over to Reddit if you fancy having a read of even more people losing their minds.
Featured Image – Reddit (r/Casual UK – @Snoo92783)