Trending
People have been sharing memories of Manchester's iconic Foo Foos Palace cabaret bar
"Manchester's No.1 night spot".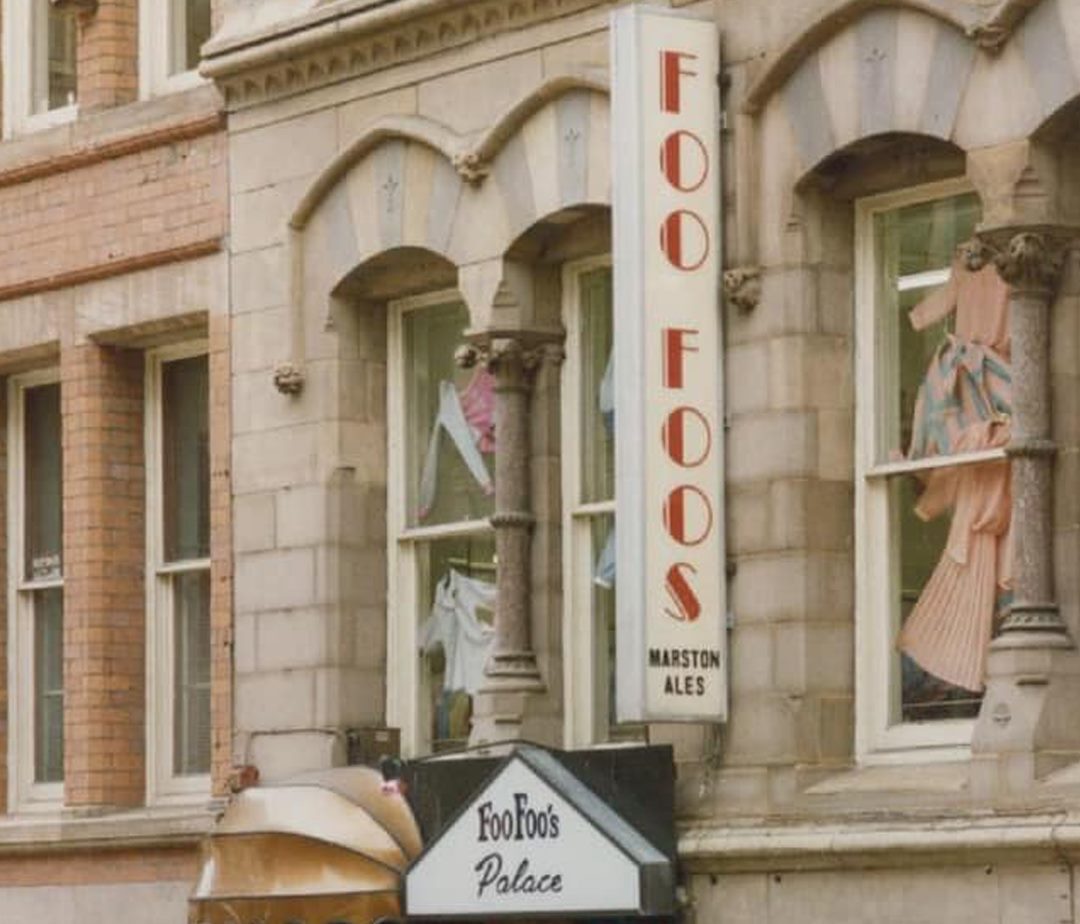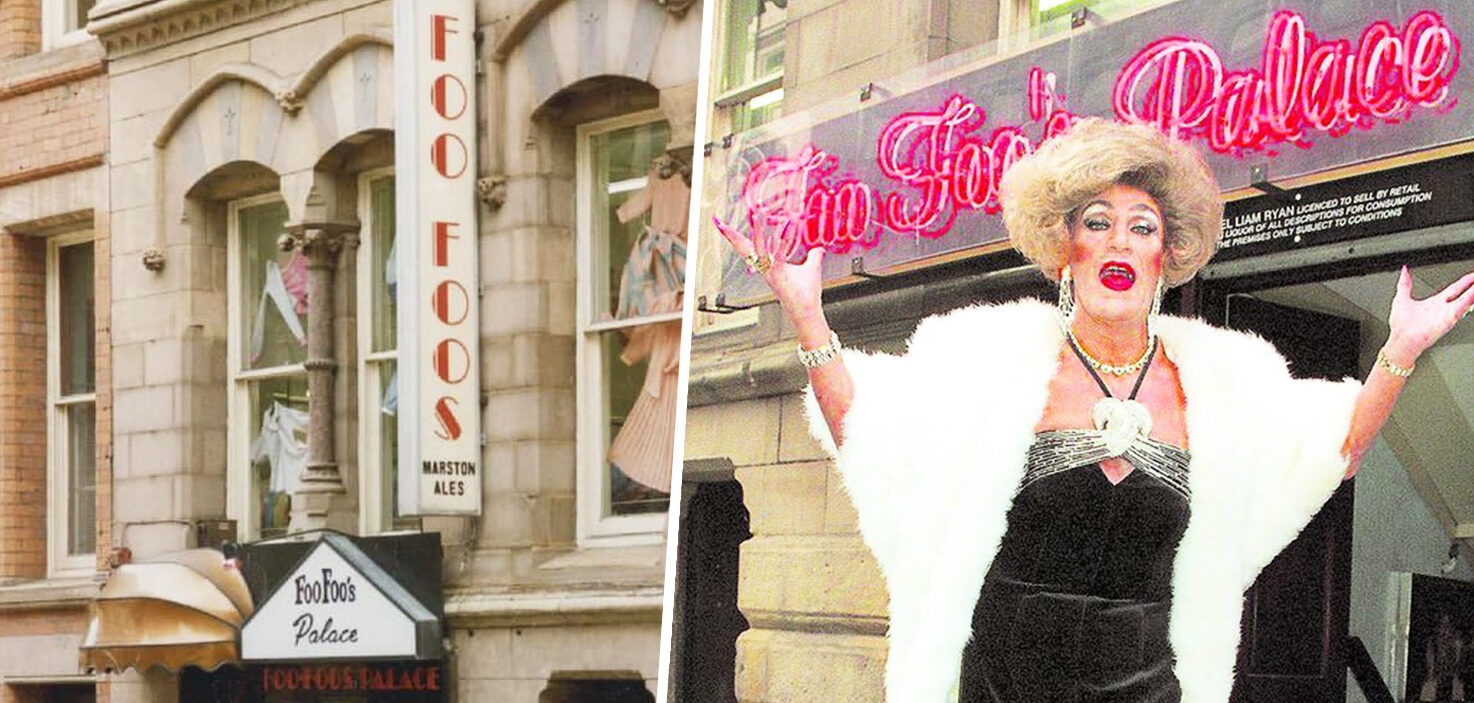 "Manchester's No.1 night spot"
That was of course the tagline for the once thriving, and now sadly closed, nightclub and cabaret entertainment bar Foo Foos Palace, which stood proudly on Dale Street in the heart of Manchester's Northern Quarter for over 27 years.
Opening in 1975, the club was owned by legendary drag artist Foo Foo Lammar.
Named in his The Times obituary as "one of the North of England's most popular female impersonators", Frank 'Foo Foo Lammar' Pearson was the son of an Ancoats rag and bone man and left school at the age of 15 with no qualifications.
But with a fierce ambition to go into showbusiness, he created his iconic stage persona Foo Foo – adding Lammar in honour of Hollywood actress, Hedy Lammarr – and started performing in the clubs and bars of Greater Manchester.
And went on to make quite the name for himself.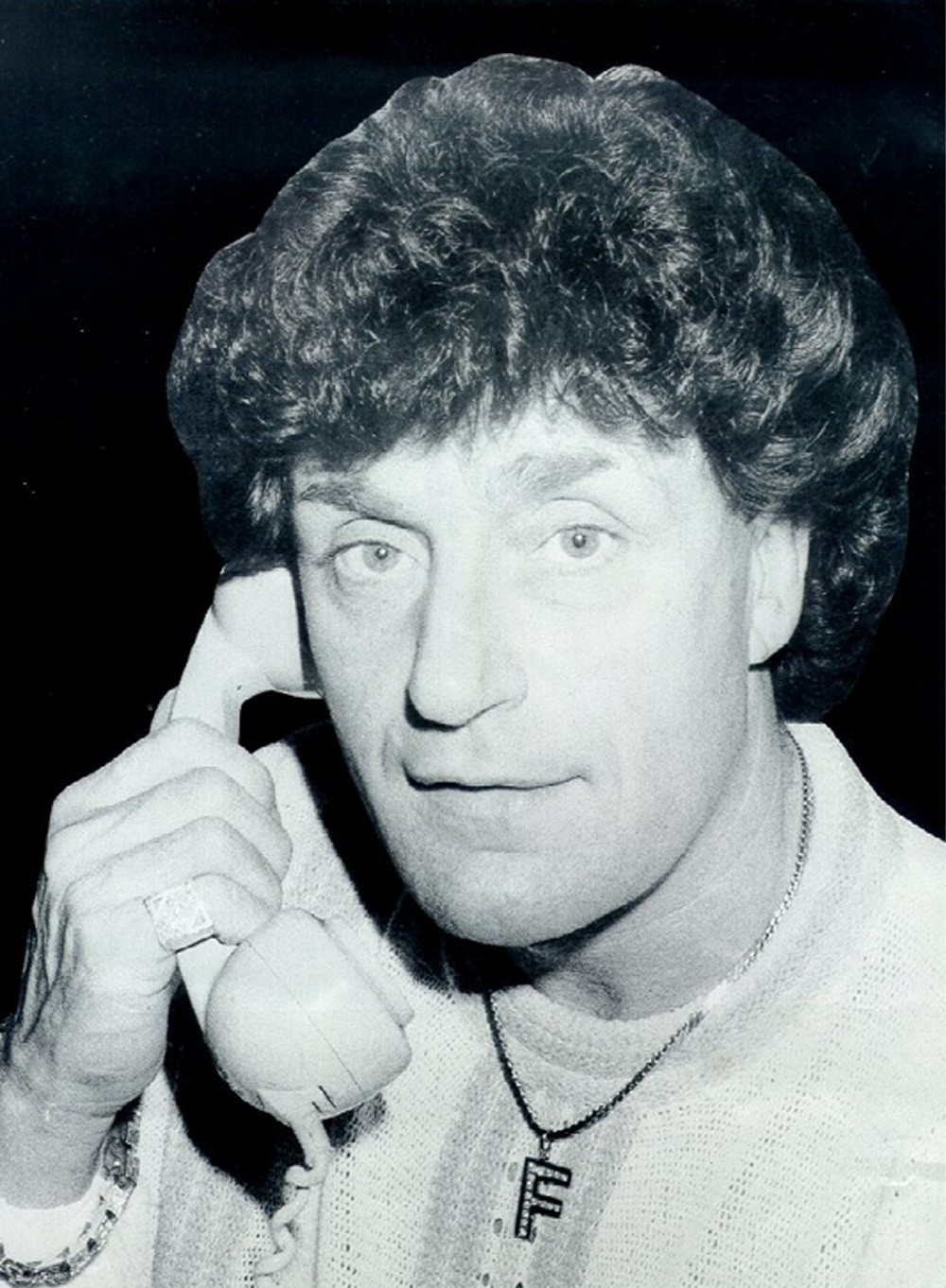 A gifted performer, his rise to fame was quick.
Appearing on stage in blonde bouffant wigs and expensive sequinned gowns, with an act that was risqué but perfectly-timed, Foo Foo was known for his caustic wit and repartee with tough northern audiences, so much so that he said "I don't see myself as a drag queen, I'm more of a comic in a frock".
After finding himself in particularly high demand and attracted a large following, the success of Foo Foo Lammar lead Pearson to opening his first club in 1971 called The Picador in Shudehill, with the infamous Foo Foos Palace coming along shortly after (1975 – 2002), following a brief stint where it was named 'Celebrity'.
Off stage he became almost as big a celebrity as he was in drag, a familiar sight in his native city dressed in shiny suits and dripping in gaudy jewellery. He owned a succession of Rolls-Royces with the registration plate FOO 1, and he delighted in giving lifts to local people in the neighbourhood.
One described him as being as essential a part of Manchester as the town clock.
He was also known for his tireless charity work – raising hundreds of thousands of pounds for the Royal Manchester Children's Hospital and The Christies – and even released an album (My Life At The Palace) and published his autobiography (I Am What I Am) a year before his death in 2003.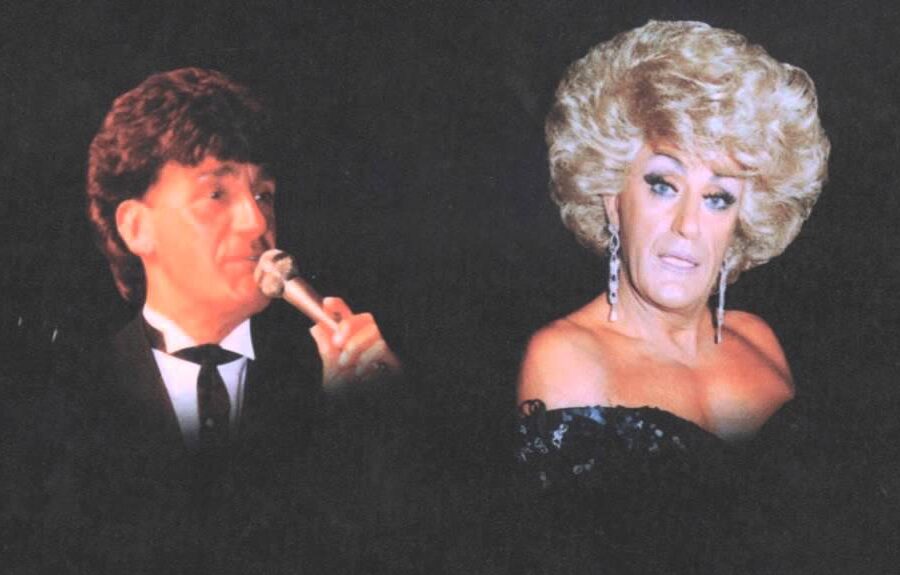 Foo Foos Palace – now a block of apartments – went on to become a favourite with Manchester United players and was also frequented by many showbusiness personalities, but who could forget its popularity for hen and stag parties in the city too?
This is probably why many Mancunians have memories of a night in those four walls, and here are The Manc – as 'the people's voice of Greater Manchester' – we're always keen to hear your stories.
So we took to our social platforms Facebook and Instagram this week with a picture of the club's iconic frontage to pay tribute to the venue and ask our loyal audience to share your memories of this undeniable cultural gem with us.
This is what you said.
"Well that's spooky – I woke up this morning and for some reason I started singing I Am What I Am – with Foo Foo singing it in my head. I went on my first works do at 16 – many years ago. What a great performer Foo Foo was and what a genuinely kind and generous person Frank was.

You don't get many people like Frank these days."

Louise Pearson
"I went a couple of times. One night I went in a new dress, and felt amazing in it. Until foo foo himself, walked on the stage in the exact same dress. I don't know who was more annoyed me, or him.

My mate laughed so much we nearly got kicked out, because you couldn't hear him over her laughing."

Julie Diane Gallaher
"They broke the mould after Foo. Amazing man very funny guy. I knew him for many years worked with him on lots if his charity events.

Foo Foos was legendary."

Wendy Veevers
"I had my 18th birthday party there it was the best night out. Everyone was up for a laugh. Good old chicken in a basket. My dad was so up for a laugh, Foo Foo got him up on stage and in typical Foo Foo style humiliated him. My dad thought I was drinking whisky and lemonade and I came back to a table of 30 glasses of whisky. I was drinking Southern Comfort and Lemonade, but we made the best of it.

Remember it like it was yesterday, my dad has passed away and this night will be in my memories always – really was a night to remember."

Sharon Anne
"Had some great night's out there. Few years later I walked past down Dale St on my way to work each morning, Foo Foo was often outside the club with his golden Rolls Royce parked at the kerbside. He always had time to have a natter, lovely man with a big heart but very modest, did lots of kind things for people having a hard time but didn't make a big deal about it.

Was very sorry to hear about him passing away – RIP."

Barbara Jameson-Taylor
"Had my stag night there. Foo Foo got wind I had fish nets and a thong on under my clothes (for when the lads stripped me off on way home), [so] he got me to one side and said "if you strip off later when I get you on stage, your drinks will be free".

Absolute legend, I got free drinks and the old fella nearly has a heart attack.

For years, my picture was on the wall as you went down the stairs."

Mark Carrigher
Do you remember a night in Foo Foos Palace?
We'd love to hear your stories.
You can head on over to our posts on Facebook and Instagram to have your say and take a read of the rest of the memories thousands of memories of the venue that we unfortunately just didn't have the room to include on this article.