Trending
Pumpkin Spice Lattes are back at Greggs
Greggs has announced the return of its popular Pumpkin Spice Latte hot drink which is a Halloween staple for its customers.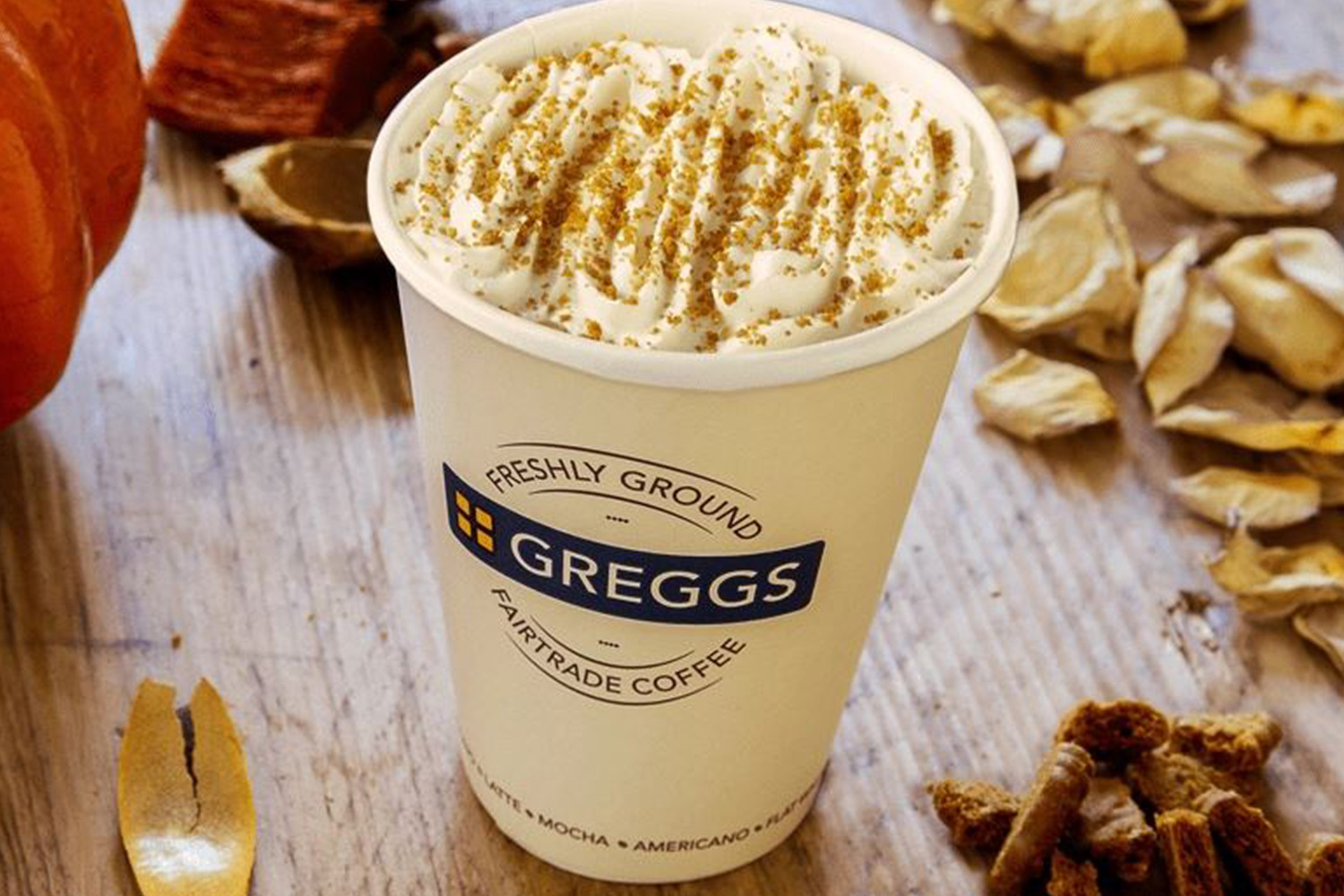 The wait is over, everyone's favourite hot drink is back on the menu at Greggs just ahead of Halloween (kind of).
The bakery announced today that their Pumpkin Spice Latte is back, and apparently, it's over £1 cheaper than Starbucks' popular version of the drink.
The coffee is made with sweet pumpkin spice-flavoured syrup and is topped with cream and sprinkles.
The popular drink starts at just £1.95 which means it's £1.35 cheaper than the Starbucks version. We're basing this off last year's price.
Greggs uses a blend of Fairtrade Arabica and Robusta coffee beans from Peru, Colombia, and Tanzania – which are slow-roasted to create a delicious flavour.
To find your nearest Greggs, you can use the store locator here. You'll also be able to find out the opening and closing times for each branch.