Trending
Ricky Tomlinson says he still gets famous Royle Family quote shouted at him '50 times a day'
The beloved Manchester-based sitcom about a television-obsessed family ran between 1998 and 2012.
The Royle Family's Ricky Tomlinson has revealed he still gets his iconic catchphrase 'my a***' shouted at him around "50 times a day".
Despite it being almost a decade since Jim Royle last featured on our screens, it looks like the character seems as popular as ever as Tomlinson – who was born in Lancashire, but has lived in Liverpool for most of his life – said fans of the beloved Manchester-based sitcom about a television-obsessed family just can't resist shouting his catchphrase at him when they see him in public.
"If I go out at about 8am, by lunchtime if 50 people haven't shouted across the road or as they pass me, my a***' then I think there's something wrong," Ricky told the Daily Star.
"And when I go to watch Liverpool play, people come over and ask if I'll do a photo with them, and I'll say, 'certainly, you can have as many as you bloody want' – that's what it's about."
He added: I love people who write in. I still get fan mail about The Royle Family and I love to reply to them. They take the time and trouble to write to a character called Jim who they feel like they know.
"They say, 'You're just like my grandad' [as] there are loads of people like Jim in real life."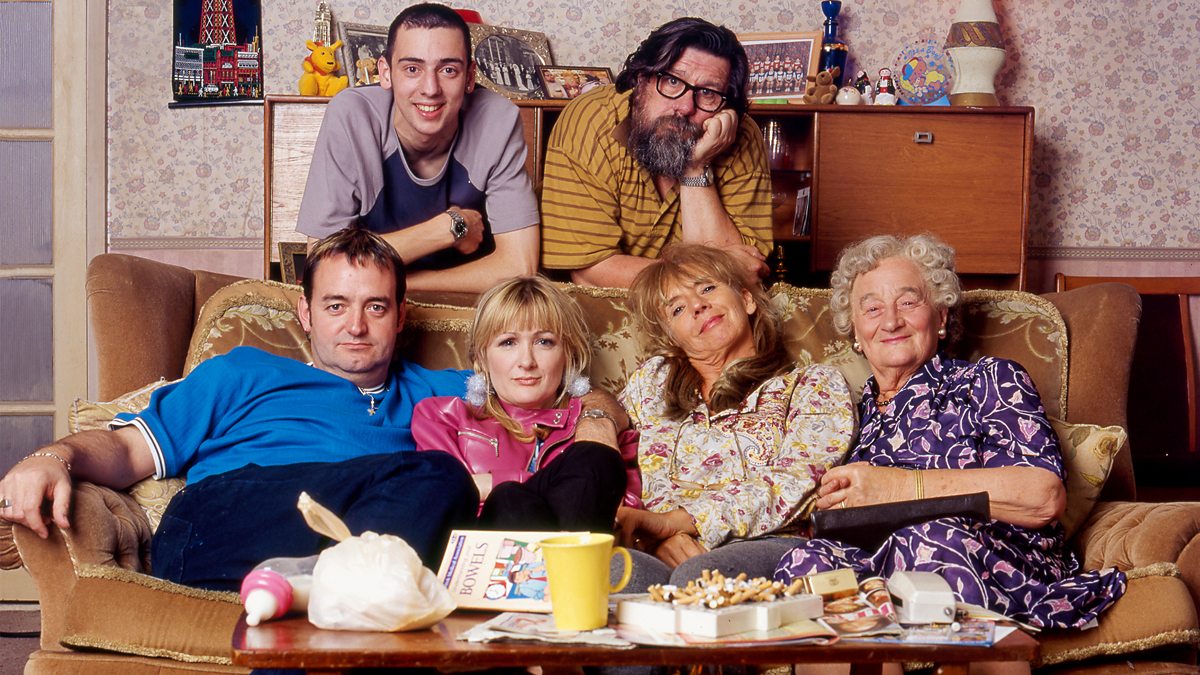 The Royle Family ran for 25 episodes between 1998 and 2012, and Ricky said he still often catches episode on the TV – but ever since its creator and his co-star Caroline Aherne, who was raised in Wythenshawe, sadly passed away in 2016, Ricky says it has been bittersweet, admitting: "I love it when I see episodes [but] it's emotional to watch them [as] I loved Caroline Aherne.
"She was a one-off [and] she was so talented."
Reminiscing on his fond memories of Caroline, Ricky continued: "When we finished work on a Friday, Caroline used to put a couple of decorators' tables up and she'd put a few cans of Sainsbury's mild beer for me, a couple of cans of lager for the camera lads and there would be a couple of bottles of wine for Sue Johnston and Caroline.
"And after every episode was finished, everyone from wardrobe to make-up got a lottery ticket off Caroline."
Featured Image – BBC iPlayer