Trending
Robbie Williams dedicates song to comedy legend Tommy Cannon at Manchester gig
The comedy legend said it was "absolutely crazy."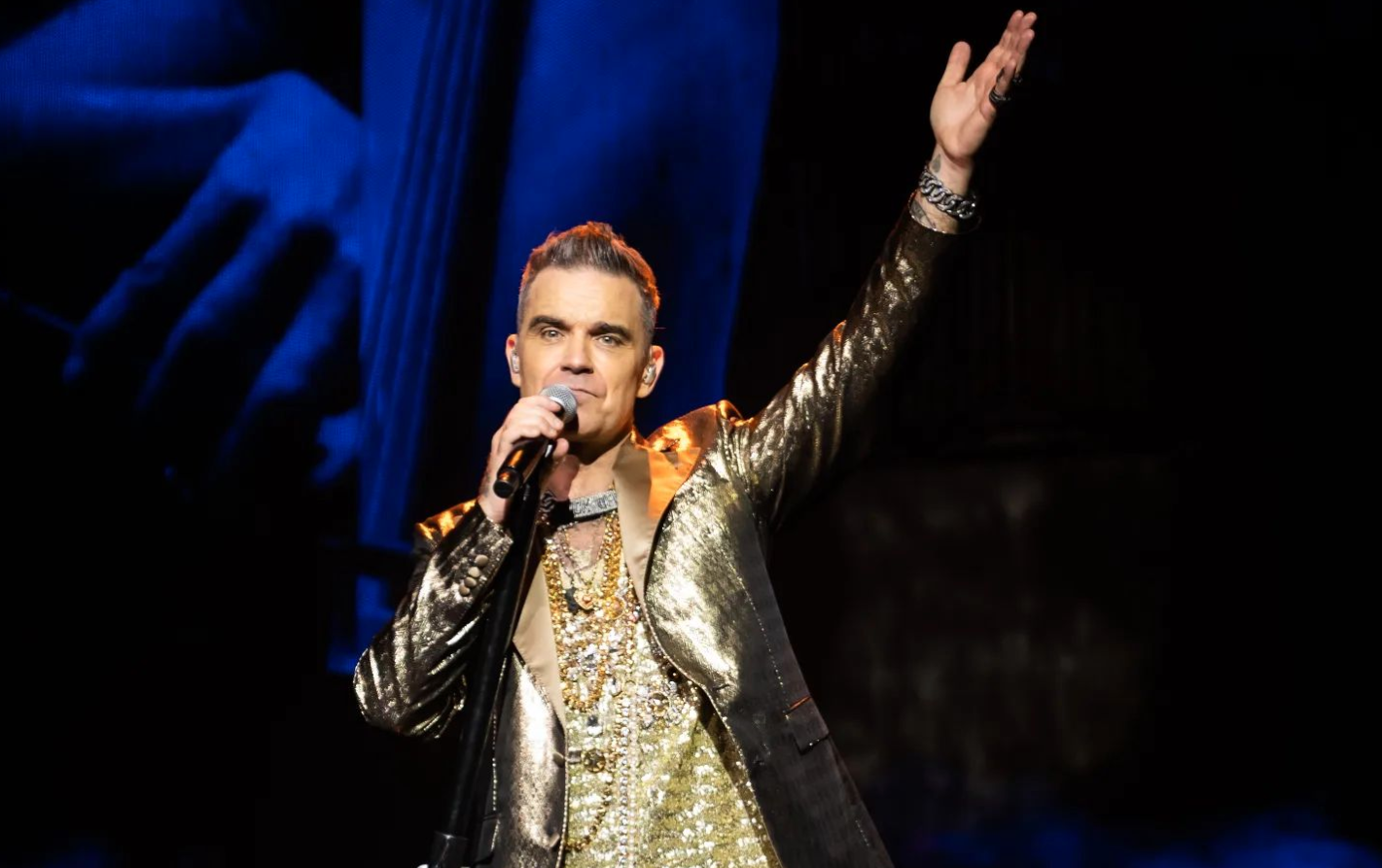 Robbie Williams entertained thousands at several Manchester gigs this past weekend, and he had an extra special surprise for one famous fan.
The chart-topping solo singer and former member of boyband Take That took to the stage at the AO Arena for three sold-out shows last week, and during one of those shows he dedicated one of his most famous songs to a northern comedy legend – who has called the moment "absolutely crazy".
Tommy Cannon, who is most well-known for being once half of comedy duo Cannon and Ball, was among the 20,000 fans at Robbie's gig at Manchester's AO Arena on Saturday 22 October.
During his crowd-pleasing set, Robbie announced the comedian was there in the audience.
Getting ready to introduce his 1997 mega hit 'Angels', Robbie told the crowd before launching into song: "Now ladies and gentlemen, there's a legend in the audience tonight who I am a huge fan of, and I would like to dedicate this next song to him.
"It's Tommy Cannon from Cannon and Ball."
During the brilliant moment – which was captured on video, and shared to social media by Tommy himself – the crowd can be seen instantly recognising Tommy's name, with many turning round to catch a glimpse at the comic before launching into thunderous applause and erupting in chants of "Tommy, Tommy, Tommy."
Robbie then continued to more loud cheers: "How much do you love that man? We love you Tommy, this is Angels Tom, and it's for you."
Tommy shared a video of the heart-warming moment on Twitter: "I must say hearing Robbie Williams dedicate Angels to me in front of 20,000 was absolutely crazy."
He added that Robbie's dedication of the famous hit song "meant the world" to him.
Tommy also posted a picture of himself and Robbie hugging, with the words "Wow, overwhelmed… met a legend last night."
The video of the special moment has been watched by thousands of people online in the following days, with lots of Tommy's fans commenting how much they loved it, and how brilliant it was to see one entertainer recognise another.
Read more:
Tommy also has his sights set on his next gig, and says he's hoping to see Michael Bublé when the Canadian singer performs in Manchester on his UK tour next year.
"Now I need to get myself to see Michael Bublé when he's in the UK. Another singer I absolutely love," Tommy said.
Featured Image – Robbie Williams (via Instagram)