Trending
Salford sisters secretly transform their house into a spa for their mum's birthday
Becky Kay's usual birthday plans at the spa were called off due to COVID-19, so her daughters brought the spa to her.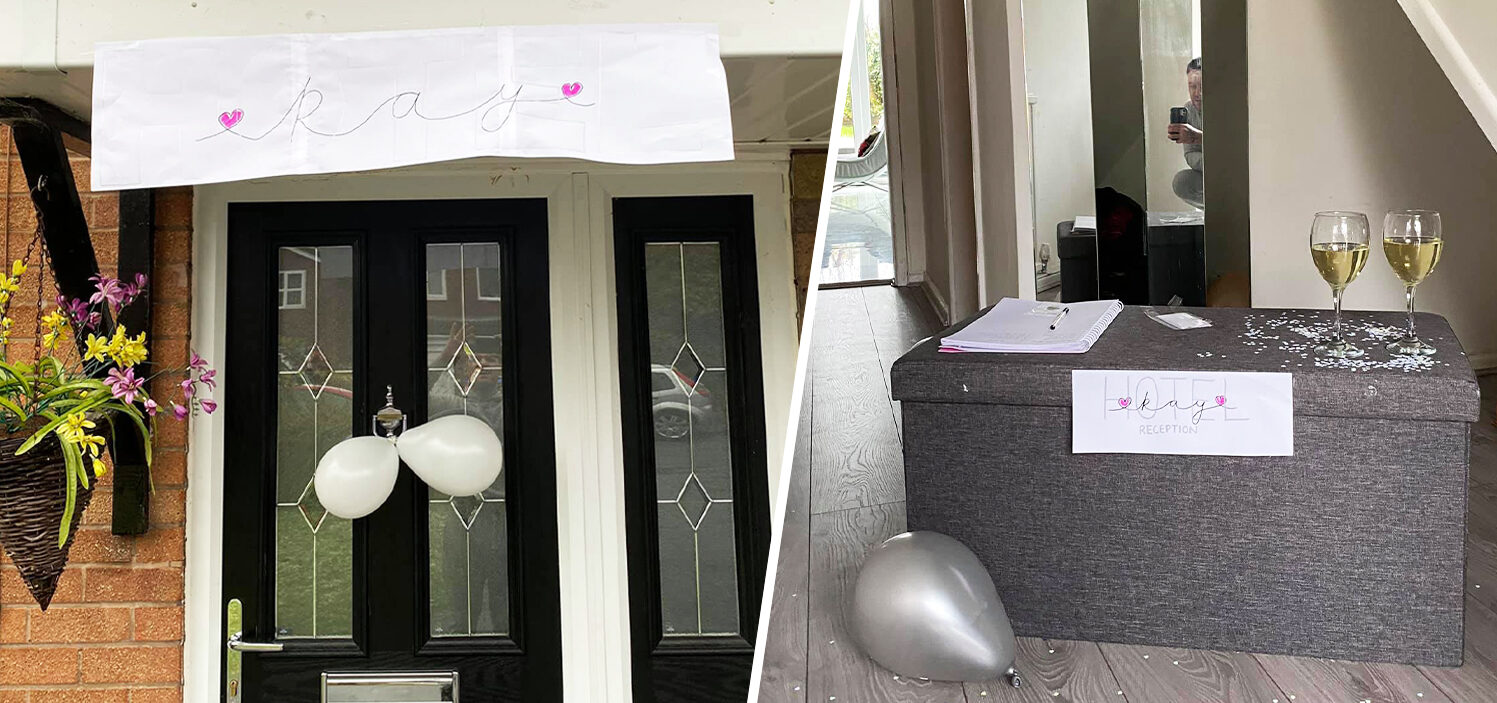 Like a lot of us over this past year, Becky Kay had celebrations planned for her birthday that sadly had to be put on hold.
She usually likes to spend her special day relaxing with an overnight stay at a spa hotel.
Free bubbly on arrival, complementary chocolates on the pillows, a wealth of treatments and massages available to choose from, all followed by a three-course meal and room service throughout her entire stay, is something she was understandably looking forward to – especially as an NHS staff member, who has worked throughout the coronavirus (COVID-19) pandemic.
But with England firmly within its third national lockdown, the public advised to "stay at home", and spa facilities told to close their doors because of this, that unfortunately couldn't be her reality this year.
So her three daughters hatched a plan instead.
In a bid to make sure her birthday didn't pass by unmarked, Becky's daughters – Molly, Lola, and Scarlet – decided to secretly transform their Salford home into 'The Kay Hotel & Spa' as a surprise, so Becky could still celebrate her big day in the way she knows best.
And judging by the photos shared by the girls' father, Stevie, to social media yesterday, they really put a lot of time and hard work into bringing it all together.
"They did it all themselves." Stevie Kay told us.
"[The girls] have been thinking about it for a couple of weeks, as we usually spend a night at a spa hotel every year for Becky's birthday.
"[And] our eldest, Molly, did most of the planning over the last week.
"She wrote me a list of everything we needed, and I sneaked out to get it all the day before".
The Costa del Salford's aptly-named 'The Kay Hotel & Spa' – which we have also been told has an impressive "5* rating on TripAdvisor" – is home to everything you could ask for from a spa getaway, with its very own reception area, room key cards, hospitality menus, complementary room service, massage and facial facilities, candle-lit bathtubs, and more.
Becky and Stevie didn't even have to move a muscle either, as the three sisters were happy to wait on them hand and foot throughout their 'stay'.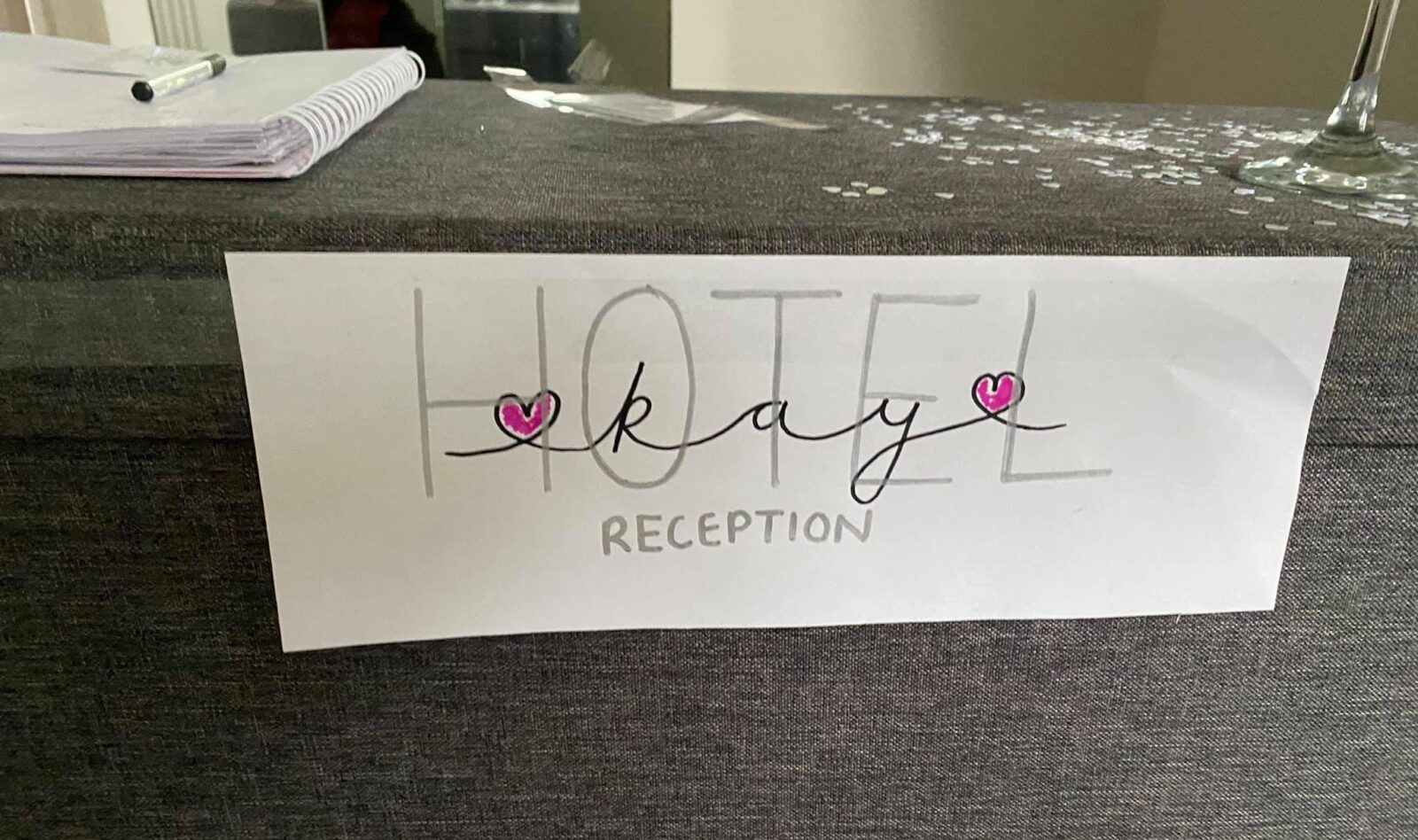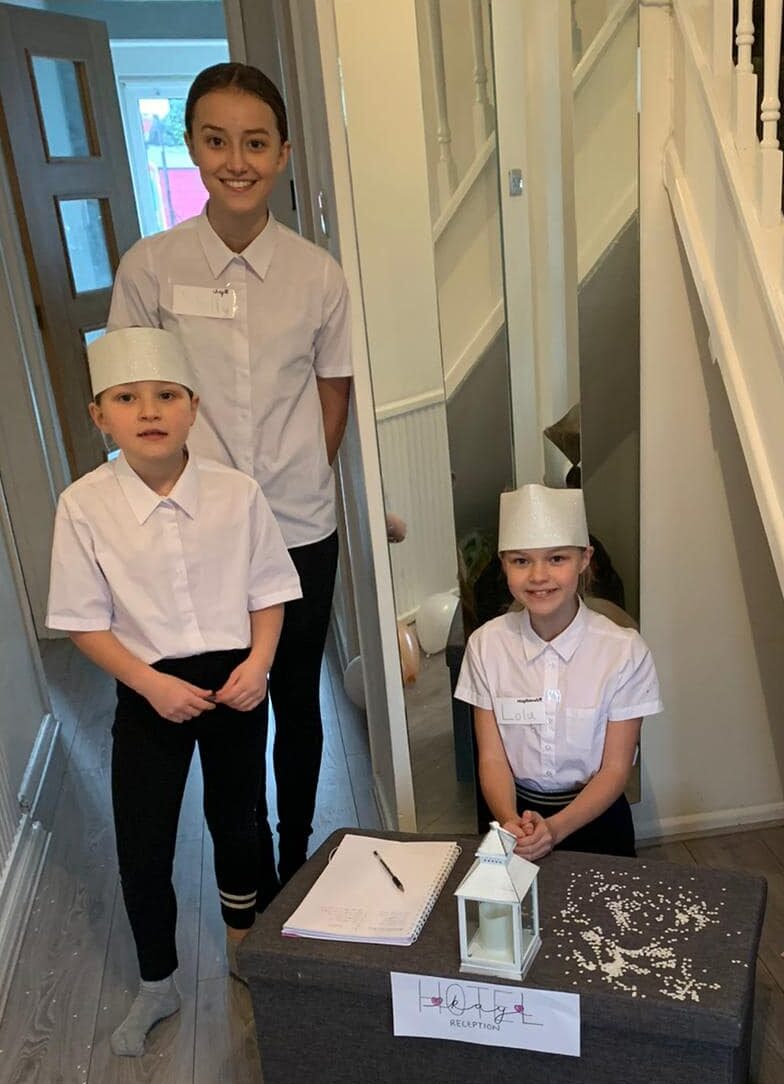 But just how did they manage to pull it off without their mum knowing though?
Stevie let us in on the secret by admitting that: "We made an excuse to get Becky out of the house for an hour on her birthday morning,
"And then we frantically all ran around the house like lunatics trying to set everything up before she got home.
"Molly cooked us our tea, Lola served the meal to our table, and [me and Becky] took full advantage of the free room service all day and night".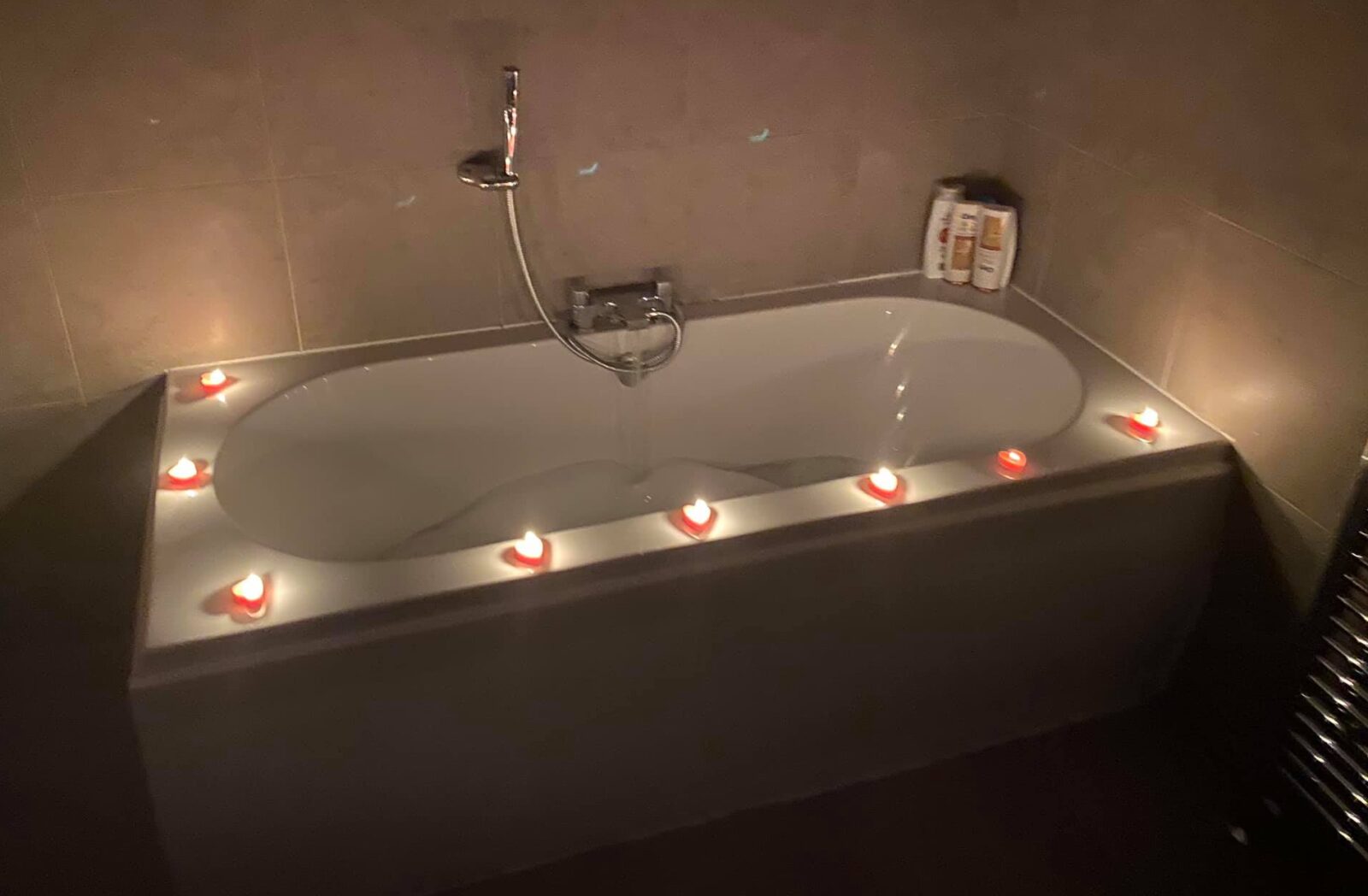 He continued: "It [certainly] made my life planning Becky's birthday very easy".
How brilliant is all of this?
While you unfortunately won't be able to make reservations for your own stay at the exclusive 'The Kay Hotel & Spa' any time soon, you can still check out all the photos of the venue on Facebook here.