Trending
Samuel L. Jackson becomes latest Hollywood celeb to declare love for Bolton in new Warburtons ad
The acting megastar is "mad about the bread"... apparently.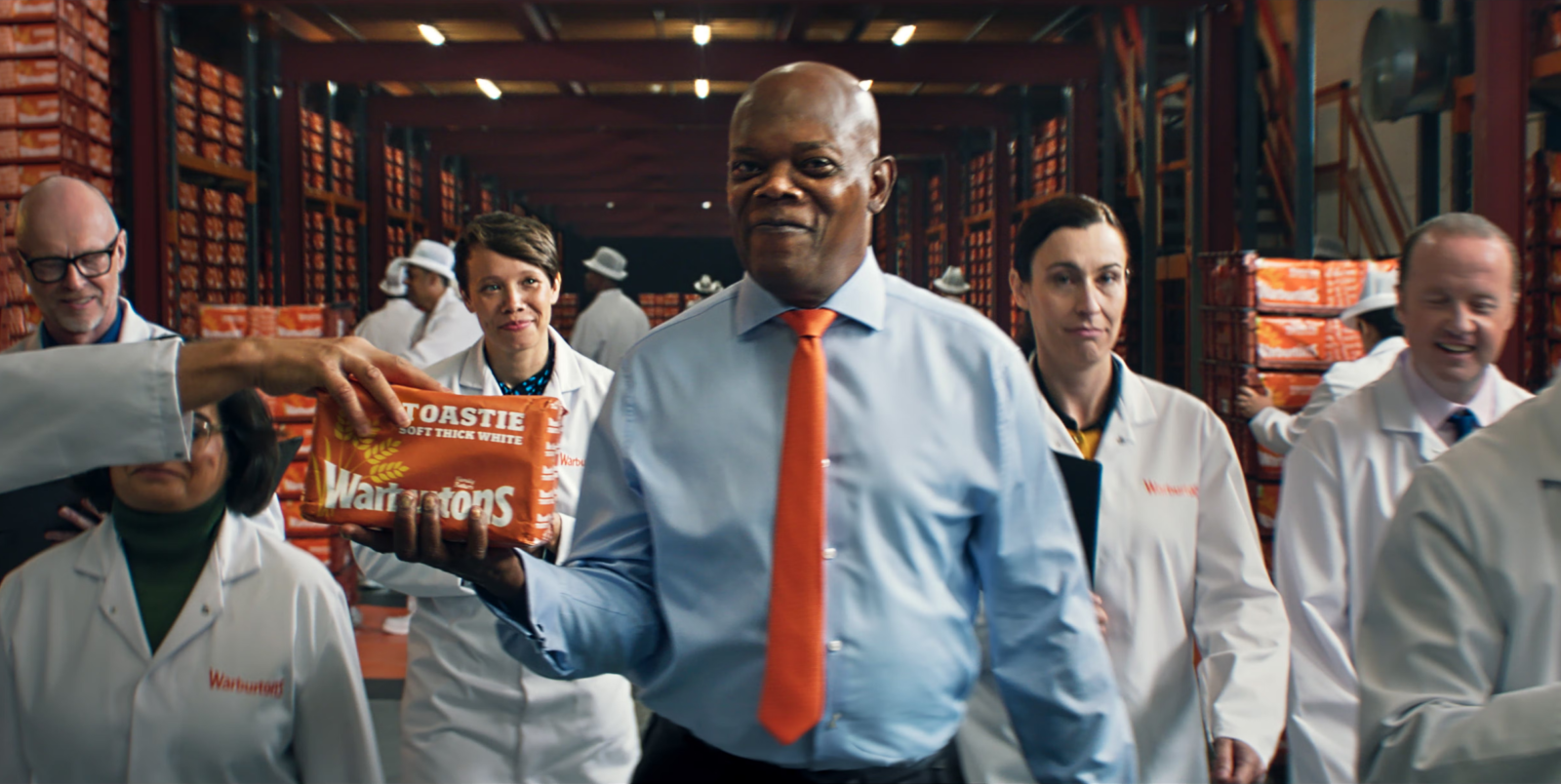 Samuel L. Jackson has become the latest Hollywood celebrity to declare his love for Bolton as he stars in the new Warburtons TV advert.
Now, who the heck saw this coming? We'll bet no one – and you're likely lying if you claim you did.
The beloved Bolton-born bakery is absolutely no stranger to whipping up viral marketing campaigns featuring unexpected superstars, with acting titans George Clooney, Robert De Niro, and Sylvester Stallone having all fronted the company's TV ads in the past.
And now, it seems to be Samuel L. Jackson's turn, by the looks of things, as Warburtons has shared its latest commercial with the world this morning, and the legendary actor appears in the starring role.
The nation's leading baked goods manufacturer says the new TV advert, which is titled Mad About The Bread, celebrates its "dedication" to making "the best quality loaf" of bread.
The ad opens in the company's home town of Bolton, with Samuel L. Jackson seen taking over Jonathan Warburton's office dressed in the current chairman's office attire of blue shirt and orange tie, before he turns to camera and delivers the opening line – "Hi, I'm Jonathan Warburton, chairman of the UK's largest family bakery."
What follows next can only be described as an unexpectedly-incredible montage of moments showing Samuel L. Jackson – sorry, we mean 'Jonathan Warburton' – going on a quest to prove to a doubting bread-lover why Warburtons' legendary Toastie loaf is the best there is on UK shop shelves.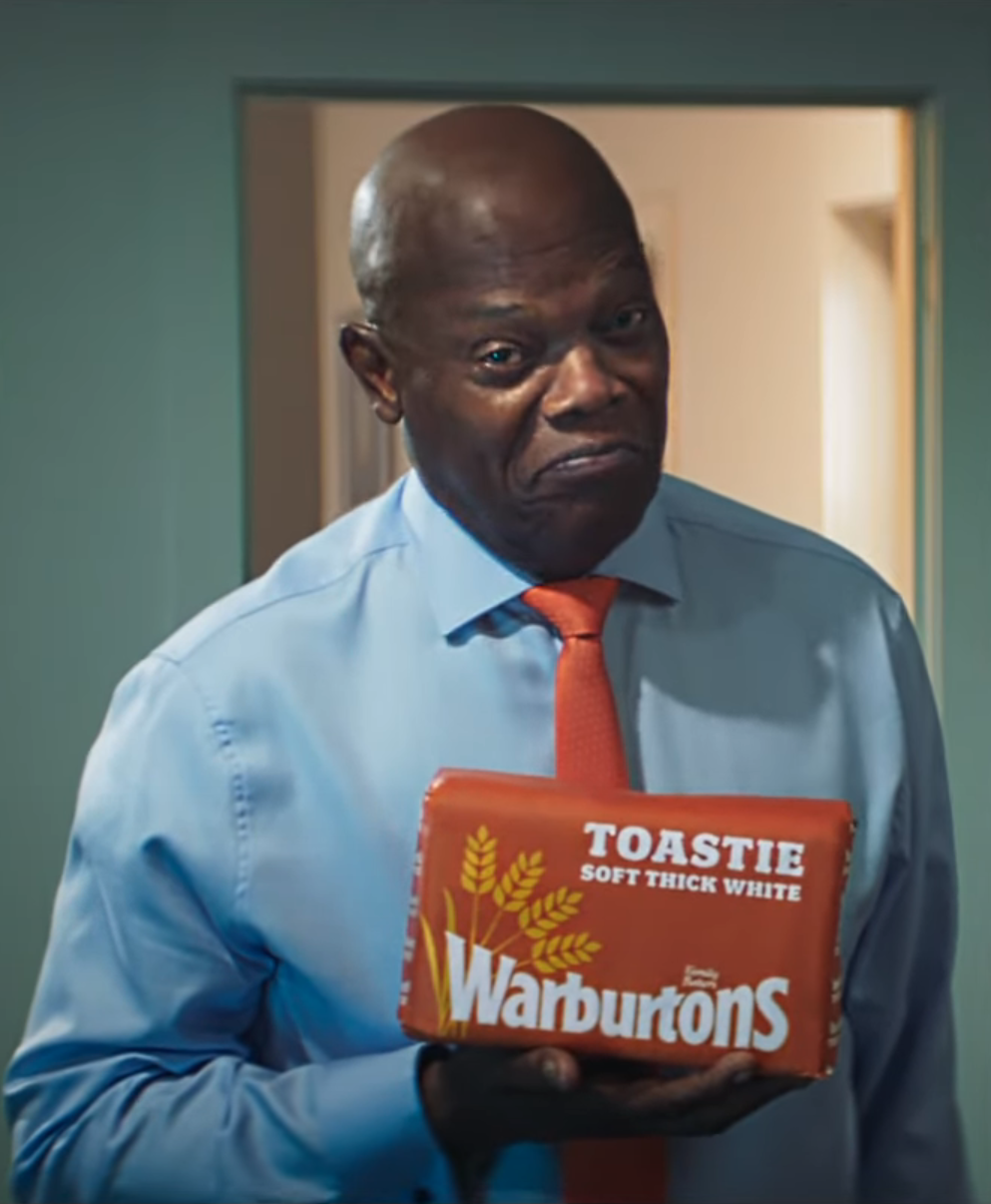 'Jonathan' can be seen furiously-recalling the effort that goes into making the perfect Toastie loaf, that he emphatically declares is "packed full of the bakery's unique blend of wheat and 147 years of baking expertise", and is then shown testing the bread for "softness, butter-ability, and bounce-back-ability", before he finally knocks the door down of Jonathan's office, only to be met with the real Jonathan Warburton.
"I couldn't have said it better myself," the actual Warburton comments – and neither could we.
Samuel L. Jackson said it was "a pleasure" to star in the new advert and to meet "the man at the helm of Britain's biggest family bakery", adding that it was "an honour" to follow in the footsteps of other famous 'Bolton alumni'.
"We had a lot of fun on set, so I hope people enjoy the finished product – the ad AND Toastie Loaf," Samuel L. Jackson concluded.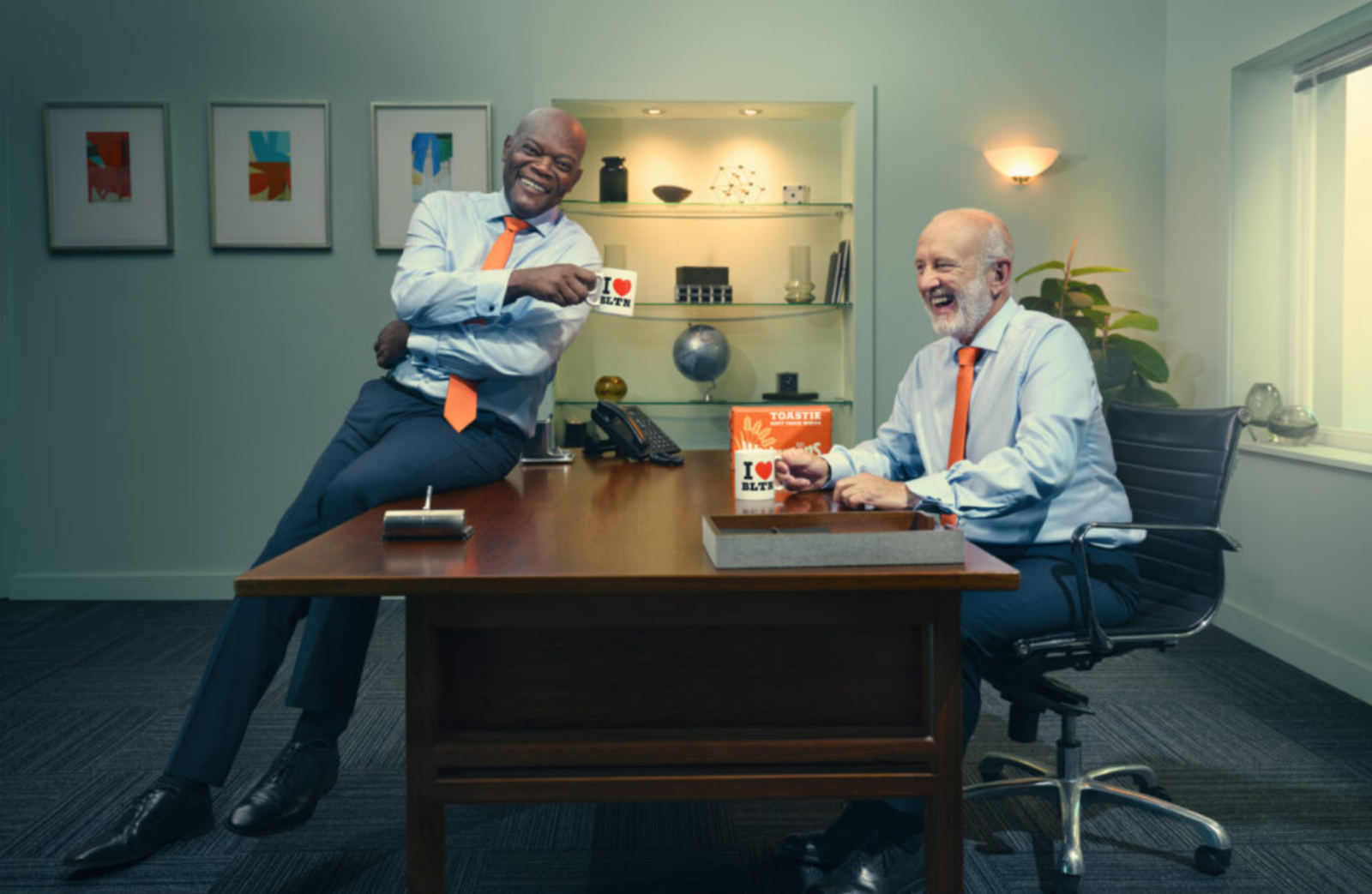 Jonathan Warburton said the new ad is "a real celebration" of the company's passion.
"Inviting the big-screen hero of Samuel L. Jackson into the business was a uniquely memorable experience," he added of the new advert, "And we hope to bring some light-hearted humour to viewers at home.
Read more:
"All while reminding the nation that our Toastie truly offers our customers the best of the best."
Featured Image – Warburtons