Trending
Stockport twins share the secret to a long life as they celebrate their 103rd birthday
Elma and Thelma were born in Cheadle Heath on 3 August 1919, and are celebrating a milestone not many reach.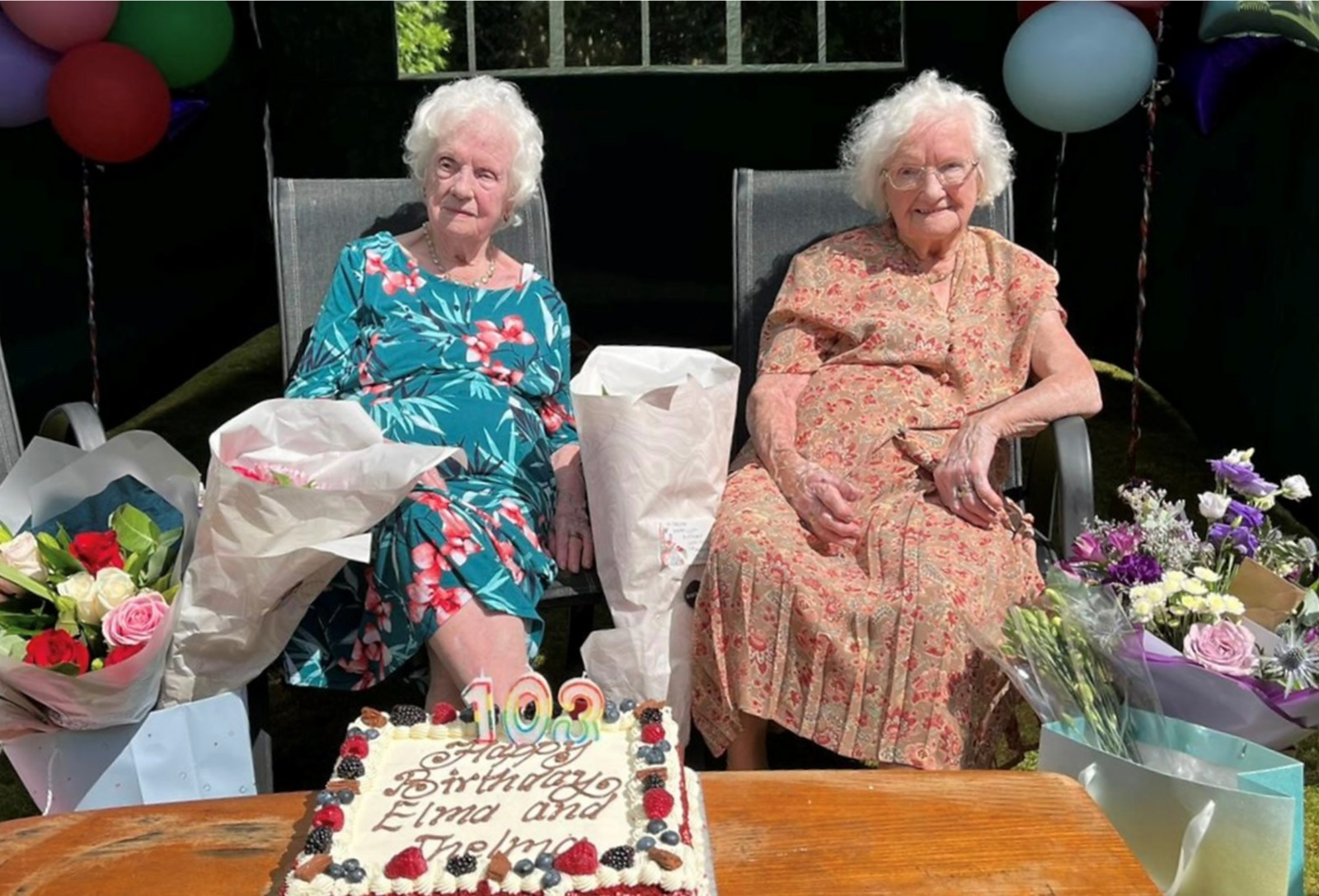 A pair of Stockport sisters who are believed to be the UK's oldest twins have shared their secret to a long life on their 103rd birthday.
Elma and Thelma are celebrating a milestone not many people achieve.
Born in Cheadle Heath on 3 August 1919, with Elma arriving around 30 minutes before her sister, the twins are marking their 103rd year of life and looking back on their humble beginnings, which stared with attending Alexandra Park School, before starting working as packers and labellers at Smiths Crisps at the age of 14, and eventually getting married, settling down, and starting families.
Elma married joiner Bill Hewitt, and Thelma married hatter Joseph Barratt, just as the war started, and they both went on to have two children and welcome many grandchildren.
Elma lives in and calls Stockport her home, but as Thelma now lives in Kirkham in Lancashire, the twins say they don't get to spend as much time together as they used to, but they told the MEN that they still make sure to speak on the phone at least once a week.
They mostly like to catch up and find out "who has had a baby, who has done what, and who hasn't", and when they do get together, they still like to enjoy trips to the seaside and days out.
The centenarians were reunited for a surprise 103rd birthday celebration with their families this week, which Elma told BBC North West she "didn't expect" and was "so wonderful", while Thelma added that is was "lovely".
"Especially because we don't get together very often," she added.
Read more: A new photo exhibition documenting life in 1970s Stockport has now opened
Thelma's son Tony said it was even more special to be able to bring the pair together this year as the COVID-19 pandemic had understandably kept them apart for recent their birthdays.
The fun-loving pair are admittedly still pretty relaxed about turning another year older though, as when asked if they are looking forward to their birthday, Thelma said "it's just another day".
But what exactly is their key to living a long life then?
Read more: UK's oldest man says key to a long life is a chippy tea every week
Well, according to Thelma, she joked that her longevity must be down to her love of food, while Elma said she "likes a drink" and opts for a brandy and lemonade – but insisted it must always be served in a brandy glass without ice.
And most importantly, Elma says we must "keep smiling – don't worry".
Featured Image – BBCNWT