Trending
The Christmas-loving nurses keeping their tree up all year with a new theme each month
Charlotte Barker and her mum Sharon are lifting spirits "while everything is crazy".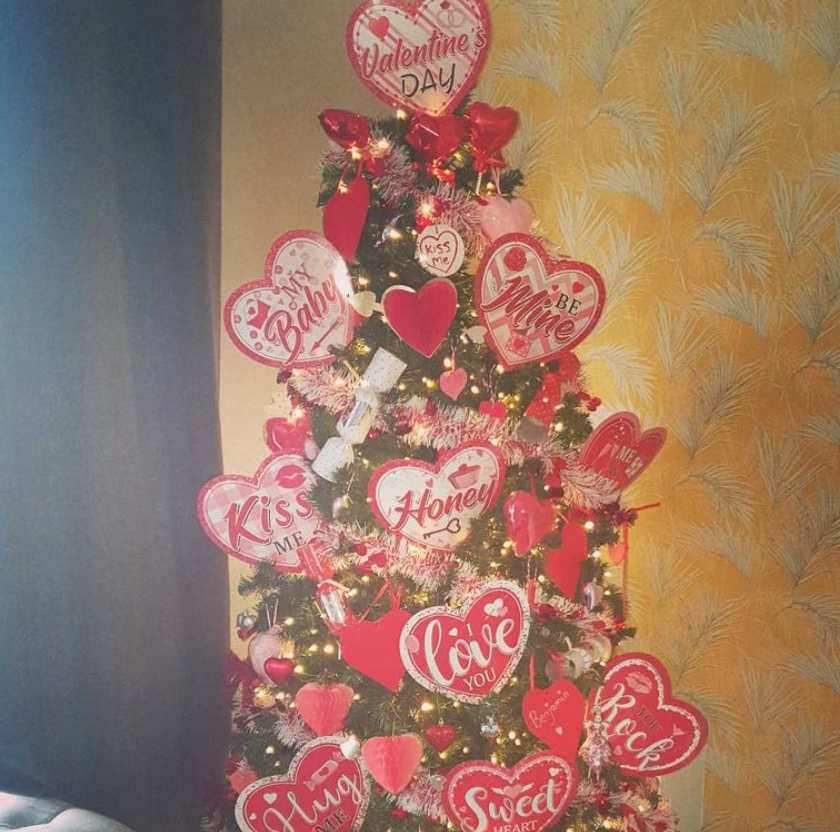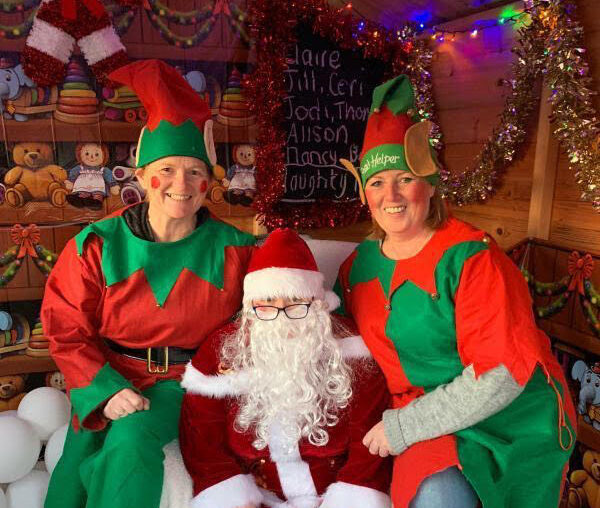 With a new month now underway, many of us are reflecting back on what felt like one of the longest and dreariest Januarys on record.
Ongoing restrictions, school closures, and non-essential retail and hospitality shut-downs have meant that England's third national lockdown amid the coronavirus (COVID-19) pandemic hasn't exactly given us much to cheer about.
And on top of that, we had some pretty crazy weather conditions across Greater Manchester last month too.
But all of the doom and gloom of the past year is what prompted one mother-daughter duo to take their love for all things Christmas and "have a bit of fun while things are crazy".
Charlotte Barker, 25, and her mum Sharon, 50, – both from Manchester, and both nurses at Manchester Royal Infirmary – are clinging onto the festive season and combatting the new year blues with a project that will see them keep their beloved Christmas tree up all year round, but with a twist.
Instead of the traditional decorations you'd expect to see at Christmas, their tree will take on a new, seasonal theme each month.
The two "tree fairies" have even started an Instagram account – @notjustforchristmas_ – to lift spirits by documenting the beautifully-decorated trees each month, and it's already picking up new fans from throughout the local community and across the country each day.
While Charlotte and Sharon have plans to continue decorating their tree right through to December of this year, the pair actually got a head-start in 2020 by kicking things off at Halloween.
"We love doing our Christmas tree," Charlotte told us.
"[We usually] start planning our colours for them six months before Christmas, and we made a Halloween tree for the first time [last year], which we loved".
But their inspiration actually started a lot sooner than that.
"Since last summer, we were planning a Christmas grotto for my nieces and nephew," Charlotte continued.
"It was so much fun.
"I played Santa, and my mum and auntie were the elves, [and] that's what give us the idea to start the Christmas tree themes each month."
She continued: "It's just something fun that we love our doing,
"[And] our tree is a running joke in the family of what we have planned next."
February's themed tree has, of course, taken inspiration from the celebration of love itself, Valentine's Day – with the tree covered head to toe in love hearts, tinsel, and plenty of other themed pink and red decorations – but with another 10 months of the year left to go, what else do they have in store?
"So we have a few ideas lined up," Charlotte admitted.
"Such as St Patrick's Day [for March], Easter [for April], and a summer holiday theme [too, but we are] still planning other themes.
"We want to try and do a nurse themed one for National Nurses Day in May too".
While the pair seem to have plenty of ideas in the pipeline to give their increasing fanbase something to look forward to, they're always on the look-out for inspiration, with Charlotte adding: "If anyone has ideas for themes, please let us know".
___
To take a look at all of the trees so far, show your support, and follow along with Charlotte and Sharon's journey, head on over to their Instagram here.
And don't forget to suggest some future themes for them too.