Trending
The incredible moment a security guard surprised onlookers with an operatic tribute to the Queen
'Her voice made me feel too many emotions off that first note'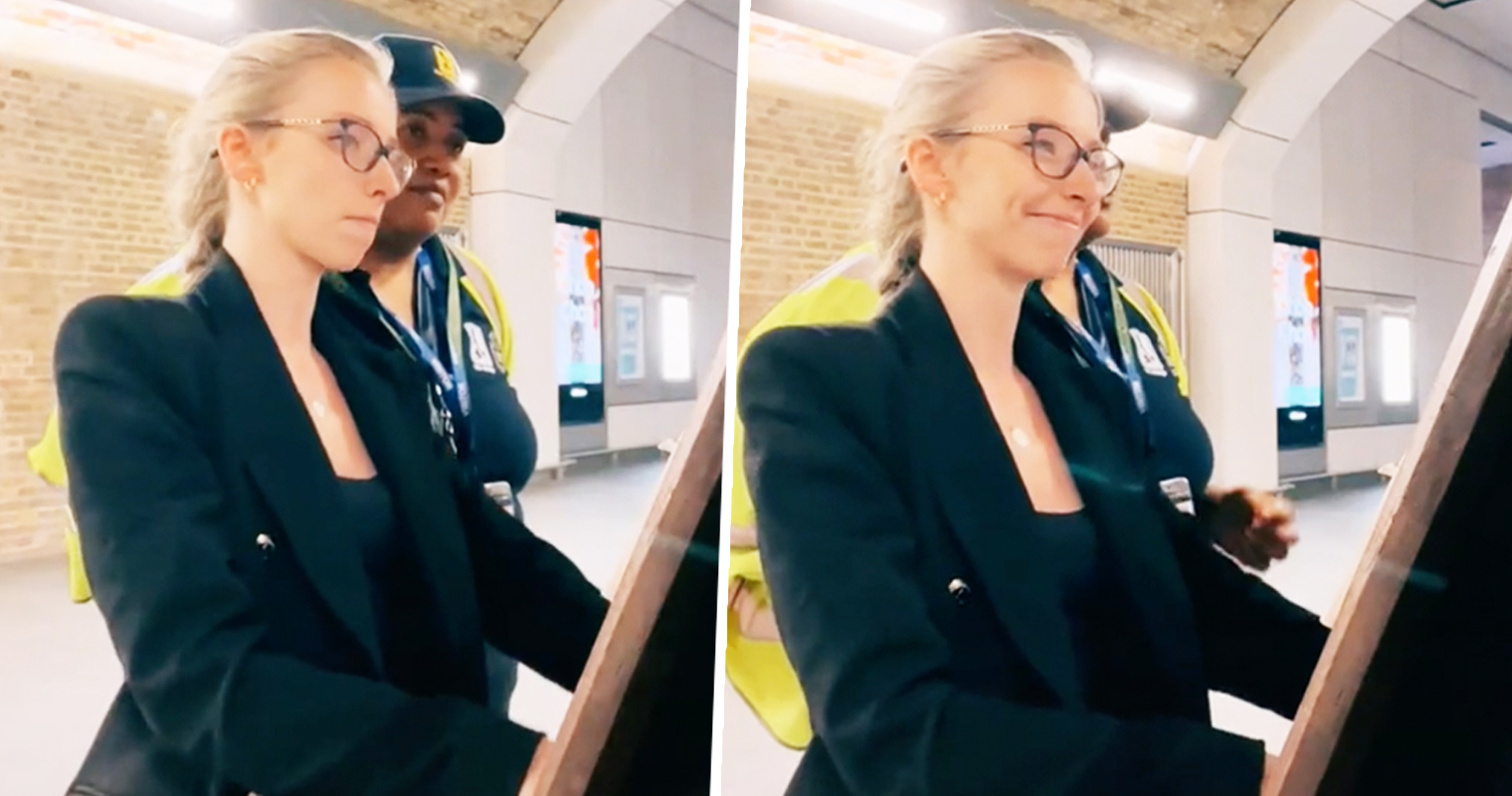 A security guard has surprised thousands with a stunning operatic tribute to Her Majesty Queen Elizabeth II.
A video has been shared by celebrated organist Anna Lapwood, and has quickly gone viral.
Anna – who also went viral back in May for playing the organ for Bonobo at the Royal Albert Hall – was playing some songs on the public organ at London Bridge train station.
She said she 'was not expecting this' sharing a video of the stunning, spontaneous musical moment.
Anna wrote: "This was so moving. Earlier today I spontaneously stopped off at the London Bridge station organ to play a couple of pieces for the Queen.
"While I was there, this lovely security guard, Marcella, came up and asked if I could play Lascia ch'io pianga.
"Turns out before she was a security guard she trained as a singer.
"I was gone the moment I heard her high notes.
"(I'm so sad that her face is mostly hidden in this. I had just left my phone running having filmed something else and wasn't expecting this so hadn't checked the angle!)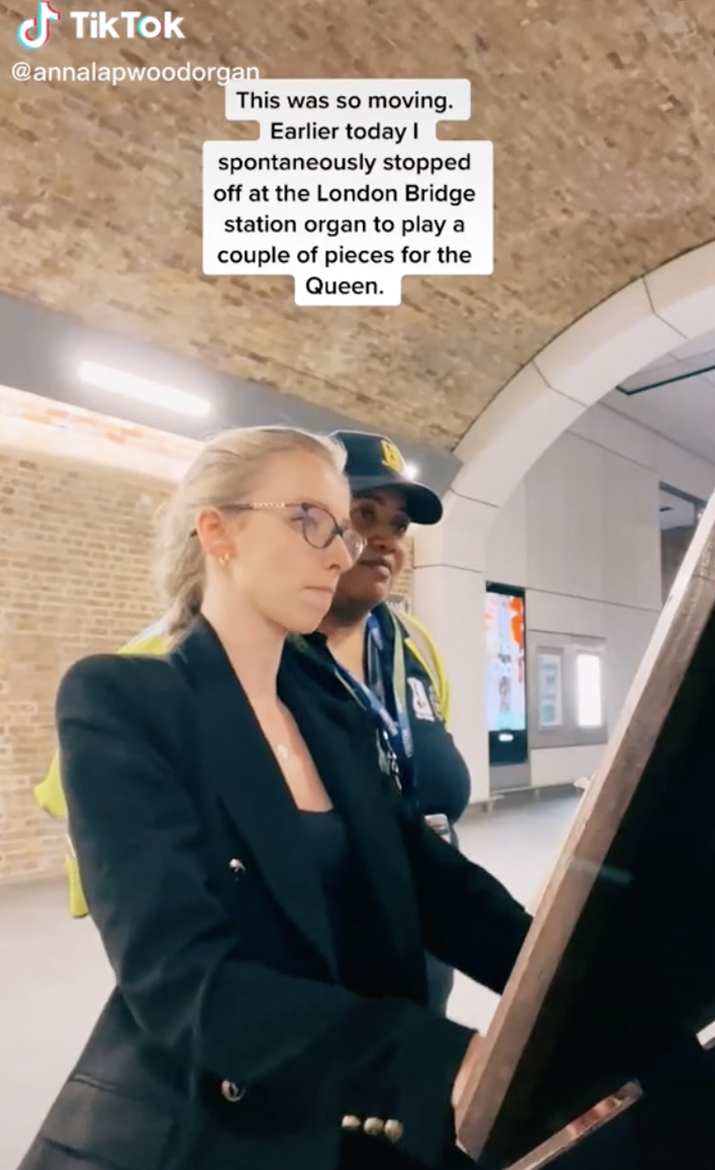 "But yes. Here is your reminder of the incredible power music has to bring people together, and that there is musical talent hiding round every corner."
The video of the beautiful rendition from Anna and Marcella has been liked by tens of thousands of people.
One person commented: "Beautiful voices are not only found on stages. You are wonderful for doing this!"
Read more
Another said: "Her voice made me feel too many emotions off that first note. Too beautiful!"
Someone wrote: "The world is bad and then I see your account pop up and then the world is good. Thank you both."
While another person said of the security guard: "Amazing. Please find her and do another performance. This is mint."
Featured image: TikTok, @annalapwoodorgan