McDonald's has revealed that some tasty new options have been added to the menu just in time for Easter, and a few fan-favourites are also making a return.
That's right, the Cadbury Creme Egg McFlurry is back.
Earlier this week, the popular fast food chain confirmed that fans will once again be able to indulge in the limited-edition dessert, which is made from dairy ice cream, swirled with Cadbury milk chocolate pieces, and the trademark gooey Cadbury Crème Egg fondant sauce running all the way through.
The Cadbury Creme Egg McFlurry comes in both the regular and mini size, and will be available from just 99p.
Although the McFlurry is undoubtedly one of the most-anticipated returning menu items with Easter being a few weeks away, it's not the only thing due for a comeback, as McDonald's has also confirmed that the popular Big Tasty burger is making an appearance, as well as a brand-new BBQ version.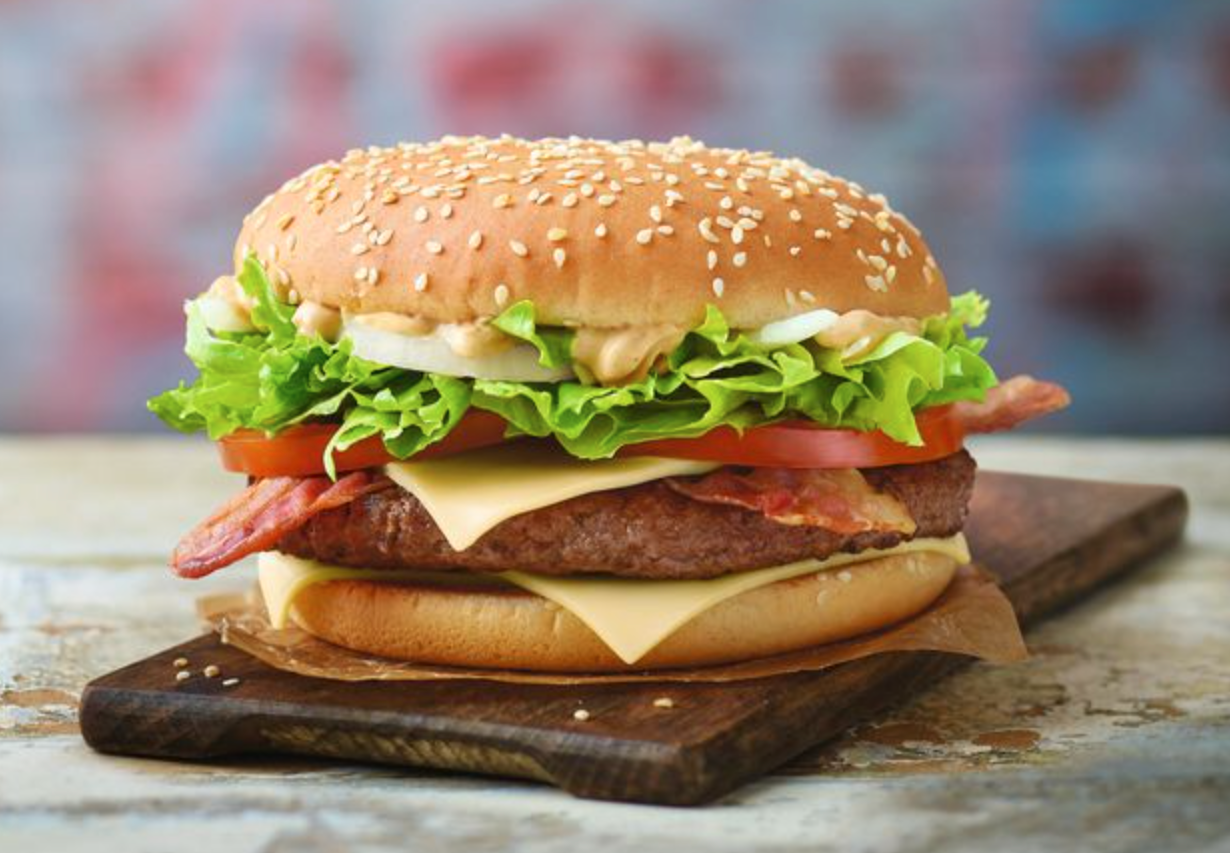 The Big Tasty – which is known to rotate on the menu on a limited basis throughout the year – is made with 100% British and Irish beef, melty cheese made with Emmental, tomato, lettuce, slivered onions and lashings of Big Tasty sauce, all sandwiched between a sesame seed bun.
Read more: Cadbury has hidden 'half and half' Creme Eggs worth up to £10,000 in shops across the UK
The Big Tasty, the Big Tasty Bacon, and the brand-new Big Tasty BBQ will all be available on the menu for a limited time only.
The original will be priced at £4.89, while a version with bacon, or BBQ will be priced at £5.39.
Joining the Big Tasty range on the new menu, the Homestyle Crispy Chicken Burger will be making a long-awaited return for £4.39 each, as will the equally-loved Cadbury Caramel McFlurry at 99p, and some brand-new Chilli Cheese Bites, which will set you back just £1.99 per portion.
The Chilli Cheese Bites come in a portion of four, are coated in a crispy batter, and served with a rich tomato dip.
All these menu items are now available at McDonald's branches across the UK.
Featured Image – McDonald's UK