Trending
The trampolining Boxer dog from the beloved John Lewis Christmas advert has died
The bouncing Boxer dog from one of John Lewis' best-loved Christmas adverts has sadly passed away, his owners have revealed.
The four-legged star of the department store's 2016 Christmas advert titled 'Buster the Boxer' – who's real name was Biff – has sadly passed away at the age of 12, with his owner Jen Patten taking to social media this week to share the sad news.
The heartbroken owner explained that Biff had experienced seizures in the early hours of Monday morning, and they sadly "couldn't bring him back".
"Fly high our beautiful, special boy – we shall miss you forever," Ms Patten wrote.
Biff took on the role of the title character Buster in the popular advert – which many will remember followed the story of a young girl who's father builds a her a trampoline in the garden on Christmas Eve, only for two foxes, a badger, some squirrels, and a hedgehog to start jumping on it, with Buster watching on longingly through the window from the living room.
Then on Christmas Day morning, the girl runs down the stairs and into the garden to find the trampoline, but Buster hijacks the surprise and leaps onto the trampoline to have some fun and do a bit of jumping himself.
The camera then pans onto the family watch in shock as Buster has the absolute time of his life bouncing up and down.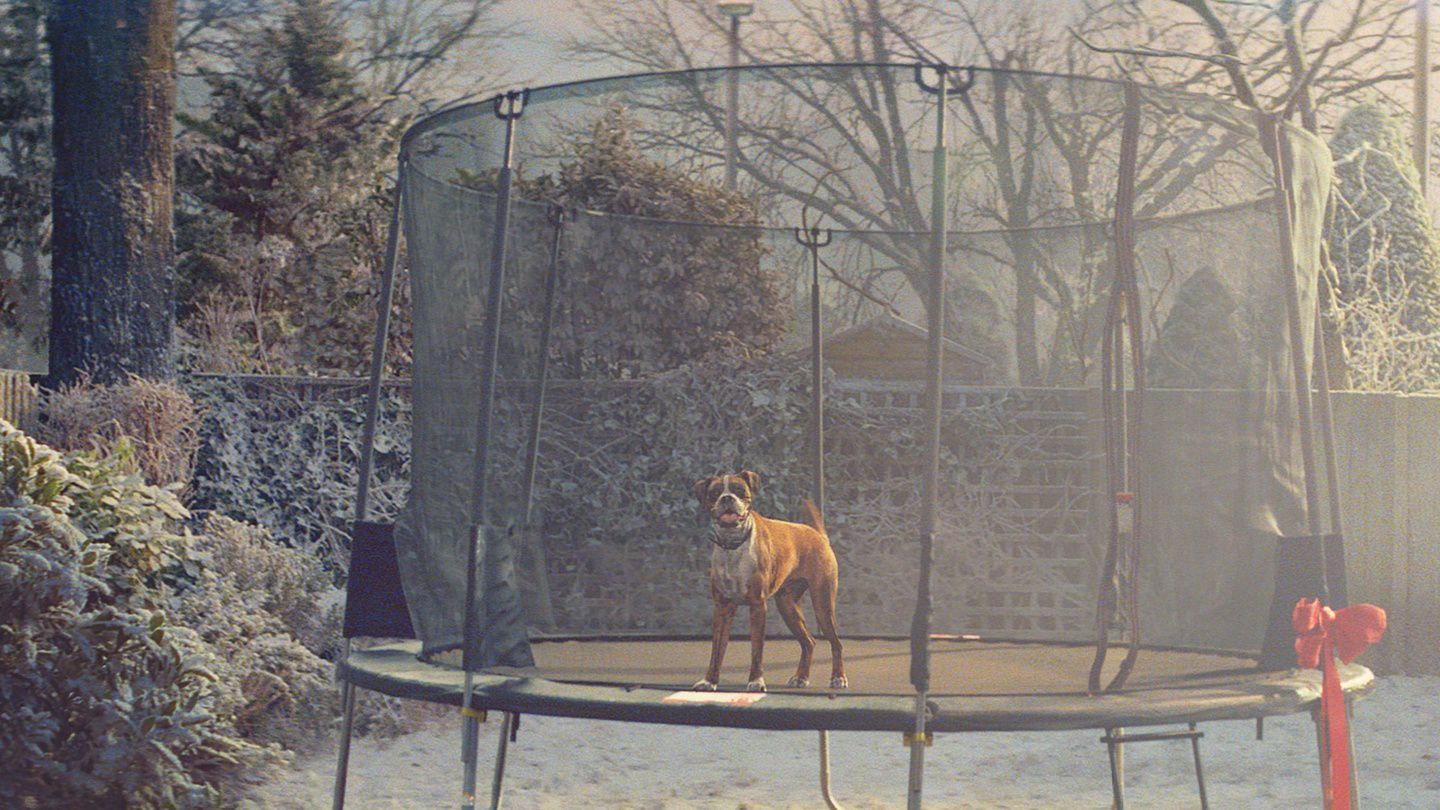 Speaking to the Daily Mail about the death of beloved pup, Ms Patten said: "Biff was a very much loved family member, and everyone that met him loved him too.
"We had a really special bond, and no matter what I asked of him, whether it would be new tricks, displays, meet and greets, or photos with children, adults, and animals, he would happily oblige, with the patience of a saint.
"At home, he was pure joy, making us smile every day… [and] we shall miss him so much."
As well as John Lewis' charitable efforts from the advert at the time, with a portion of the soft toy animals sales earnings being donated to The Wildlife Trusts across the UK, Biff's newfound fame also helped him lend a hand too.
Read more:
"His fame gave us the opportunity to raise funds for animal charities," Ms Patten concluded.
Featured Image – John Lewis