Trending
There's a 'satirical' musical about Prince Andrew coming to Channel 4
The musical will include a reimagining of the former-HRH's bombshell interview with Emily Maitlis.
As bizarre as it sounds, a "satirical" musical about the life and times of Prince Andrew is set to air our on TV screens later this year.
We may not have asked for it, and we definitely didn't see it coming, but as part of what is being called "an impressive roster" of shows commissioned to celebrate 40 years of Channel 4 – which has prided itself on "diverse, experimental, and challenging programming" since 1982 – a musical comedy about Prince Andrew has actually become a reality.
The simply-named, Prince Andrew: The Musical, is written by and starring Kieran Hodgson as Prince Andrew himself, with original music co-written by Freddie Tapner.
According to an overview of the one-hour comedy special, a cast of upcoming comics will perform a "satirical send-up of the life and times of Prince Andrew" set to a musical score – with a story centring on the key events, relationships, and controversies of his life.
Crucially, as many will be expecting, the musical is to include a reimagining of the former-HRH's bombshell interview with Emily Maitlis.
The comedy special is promising to make "the man behind the headlines face the music".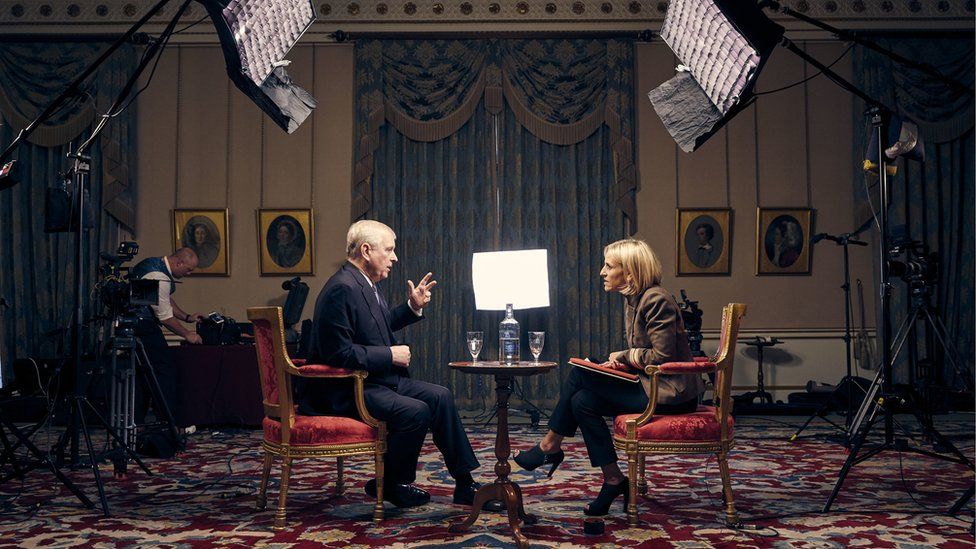 Announcing its 40th anniversary lineup of programming, Channel 4 said: "It has forever been our a mission to make mischief and noise that dares to tell the truth about modern Britain and how we live [so] to mark this important milestone, an impressive roster of programming has been commissioned that speaks to our radical, irreverent, and iconoclastic roots.
Read more: Song called 'Prince Andrew Is A Sweaty N***e' climbs the UK charts
"Each of these new shows are set to do what Channel 4 was created for – to give voice to the unheard, say the unsayable and show the unseen.
"Each connect with the Channel's 4 core values, and vividly reflect its purpose in 2022."
A provocative exploration of cancel culture in art, a revival of Friday Night Live, a revealing documentary on the role of Britain in shaping much about our modern world during the 80s, and a documentary following the experiences of the hidden minority of men who have extra-large penises, are also to air on Channel 4 to mark its 40 years on air.
Read more: Makers of new documentary want to speak to people who are 'too large for love'
Channel 4's programme boss, Ian Katz, said the new commissions were "a collection of irreverent, thought-provoking and hugely entertaining shows that no other broadcaster would air".
"If we must age, we plan to do it disgracefully," he concluded.
Featured Image – BBC