Trending
There's currently a debate on whether getting takeaway coffee is 'essential' – but is it allowed?
Policing Minister Kit Malthouse has called the debate "one of those Scotch egg moments".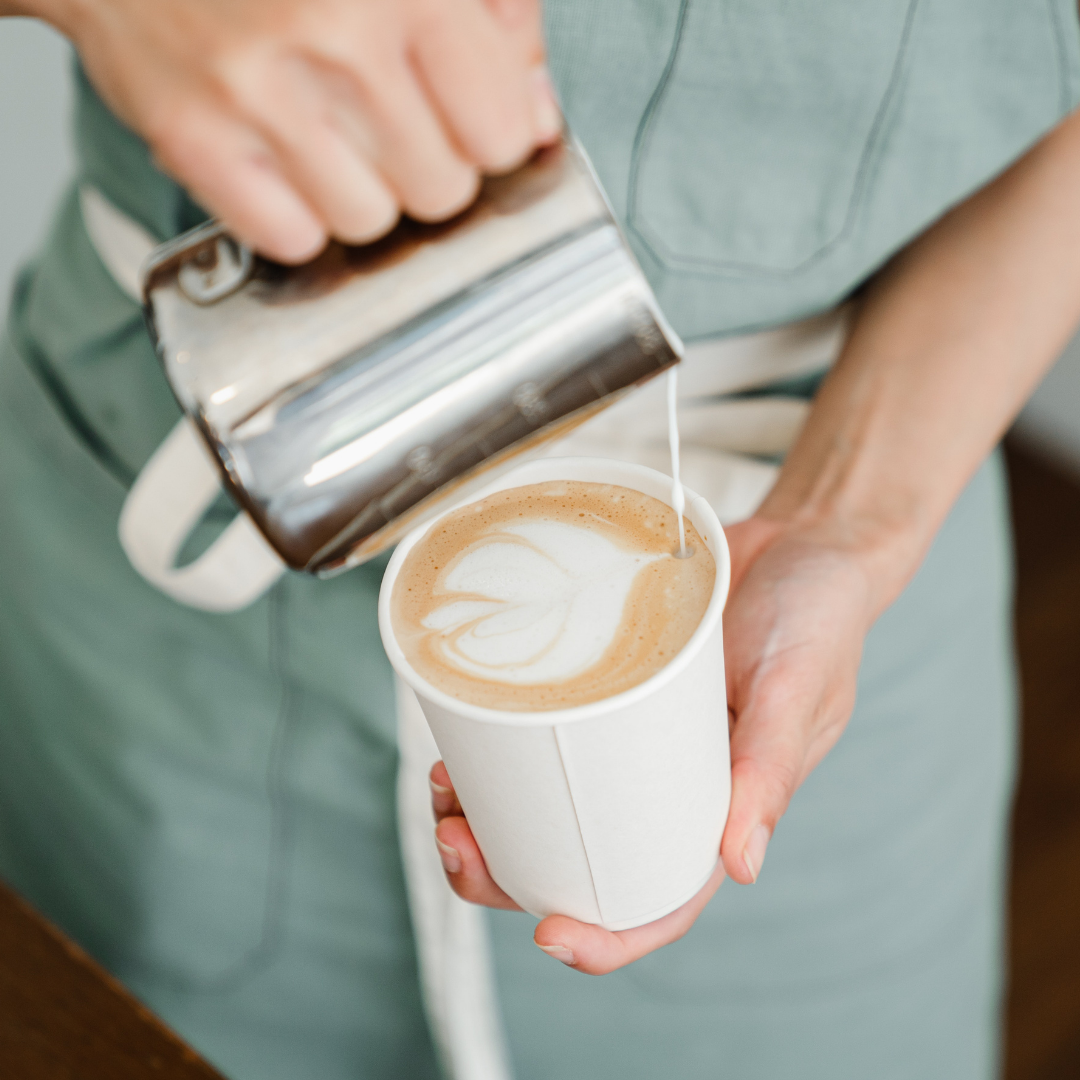 There appears be increasing public debate and confusion surfacing this week as to whether takeaway coffee services can be considered "essential" under national lockdown guidelines.
And it seems like Downing Street doesn't quite know either.
The ongoing conversation comes amid calls to end "non-essential" takeaway services following claims that allowing such sales is encouraging the level of household mixing that is not permitted under the government guidelines in place for England's third national lockdown.
Experts and government ministers have been asked a number of times whether people are allowed to leave their home solely for a takeaway coffee and whether they can then drink coffee while out with a friend.
Further queries also then arise around whether people can sit in on bench to drink a coffee while out.
Steve Brine – former Conservative Health Minister – was among the first to spark national interest on BBC Newsnight yesterday evening, where he called for an end to non-essential takeaway sales, including coffee, stating: "There are so many things that we are doing, which are allowed in the rules… but I just don't think they are wise right now."
But Downing Street drew criticism earlier yesterday after the Prime Minister's official spokesperson was unable to confirm if a single person could sit down on a bench under the restrictions, and when pressed whether people can consume takeaway drinks public, he said that "takeaways are allowed, or restaurants or cafes are allowed to provide takeaways", but "people are allowed to leave their homes if it's for exercise, not socialising".
The spokesperson reiterated: "We have set out clearly the rules"
And now today, Kit Malthouse – Minister of State for Crime and Policing – made a number of televised media appearances, and addressed the situation head on by listing the scenarios in which buying a takeaway coffee would be allowed.
Mr Malthouse said people need to use their "common sense" when following lockdown rules.
He told Good Morning Britain that: "If you're getting coffee on your way to do exercise, or as part of your acquiring food, or one of those reasons you're allowed to be out of the house, then that is legitimate [but] this is one of those 'Scotch egg' moments, where it's very hard for us legislators to legislate for every single nuance of human behaviour.
"What we are relying on is people having a common sense of themselves of what they think is appropriate."
Downing Street has clarified today that sitting on a park bench for a "short pause" during exercise is reasonable, but leaving the home just to sit in public is unlawful under lockdown regulations.
The takeaway coffee debate comes after Health Secretary Matt Hancock addressed the public in a Downing Street press conference yesterday, reinforcing that: "The NHS, more than ever before, needs everybody to be doing something right now – and that something is to follow the rules.
"I know there has been speculation about more restrictions, and we don't rule out taking further action if it is needed, but it is your actions now that can make a difference.
"Stay at home, and please reduce all social contact that is not absolutely strictly necessary.
"That's what is needed – act like you have the virus."
___
For the latest information, guidance and support during the coronavirus (COVID-19) pandemic in the UK, please do refer to official sources at gov.uk/coronavirus.
#StayHome