Trending
This Manchester rescue centre is looking for volunteer 'dog cuddlers'
Dogs 4 Rescue is looking for dog lovers to spend time with bully breeds at its unique kennel-free rescue centre.
One of Greater Manchester's leading rescue centres is currently recruiting for the unique role of volunteer dog cuddlers.
Dogs 4 Rescue – a semi-rural independent dog sanctuary based on Barton Moss Road – is known for its unique "cage free" approach to animal welfare, and carries out vital work across the region to ensure all rescued dogs socialise in a healthy, relaxed and happy foster home environment, while waiting for their forever families.
The centre has completely changed the lives of countless canines over the years, and has plenty of success stories to its name.
Now, Dogs 4 Rescue is in need of a helping hand and is looking for experienced dog lovers to join the team of volunteers dedicated to cuddling dogs – many of which are sadly unable to be rehomed due to severe issues developed prior to rescue.
The volunteers will be tasked with showering these dogs with affection, getting them used to human company, and generally making a fuss.
Owner Emma Billington said that many of these dogs tend to be bully breeds.
Due to being busier than ever before in recent months, Emma admits that staff sadly don't get to spend as much time with the bullies as they'd like, so she is hoping to recruit a number of volunteers – which will both give the dogs plenty of variety in who they spend time with, and suit people who may only have a few hours to spare.
The volunteers will also need to be quite strong and have some experience of dogs who are nervous around people.
The job description for the role states that successful applicants must:
Be passionate about all the bully breeds and be prepared to give their fullest attention
Have the patience of a saint – because you will need it
Enjoy listening to snoring as you cuddle the dogs, as this will definitely happen
Be willing to work towards meeting more challenging dogs, with full support from staff
Be confident playing games, but not let the dogs get too over excited
Engage with the dogs' intelligent brains, and make them work for those treats
Want to take dogs out on walks or out in a pram if needed – and be okay with a bit of lead pulling at times
Be comfortable around large and sometimes clumsy, but loveable dogs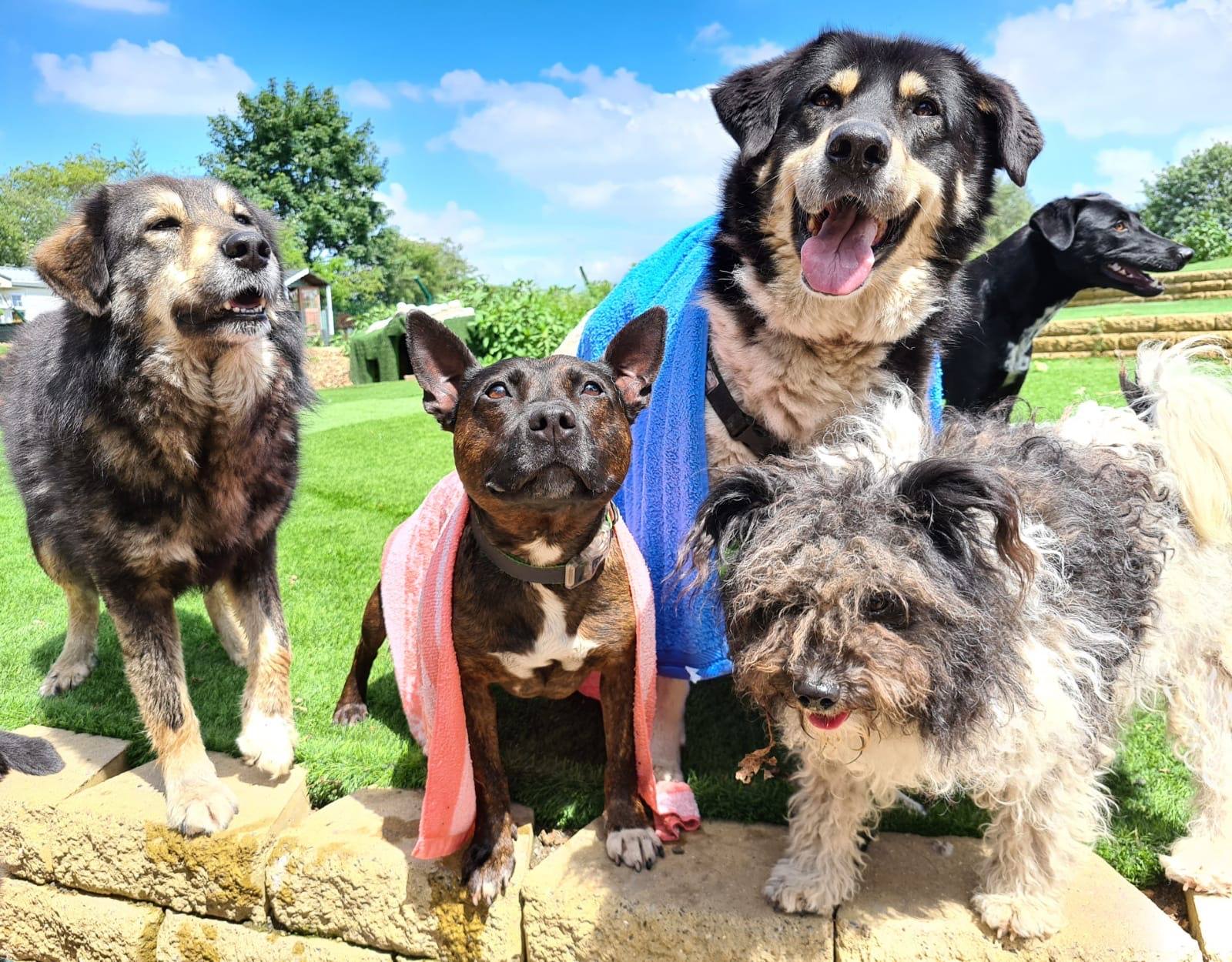 Think you could be one of the volunteers that Dogs 4 Rescue is looking for?
To apply for the role, you can get in touch with Dogs 4 Rescue by emailing [email protected] with an overview of your experience, why you want to volunteer, and your availability.
You can also keep up to date with Dogs 4 Rescue day-to-day on social media – Facebook, Twitter, and Instagram.
Featured Image – Dogs 4 Rescue