Trending
Toys R Us confirms 'early 2022' return to the UK in new update to fans
The UK Toys R Us website appears to have been rebranded to reflect its upcoming reopening, with a big "update" teased for tomorrow.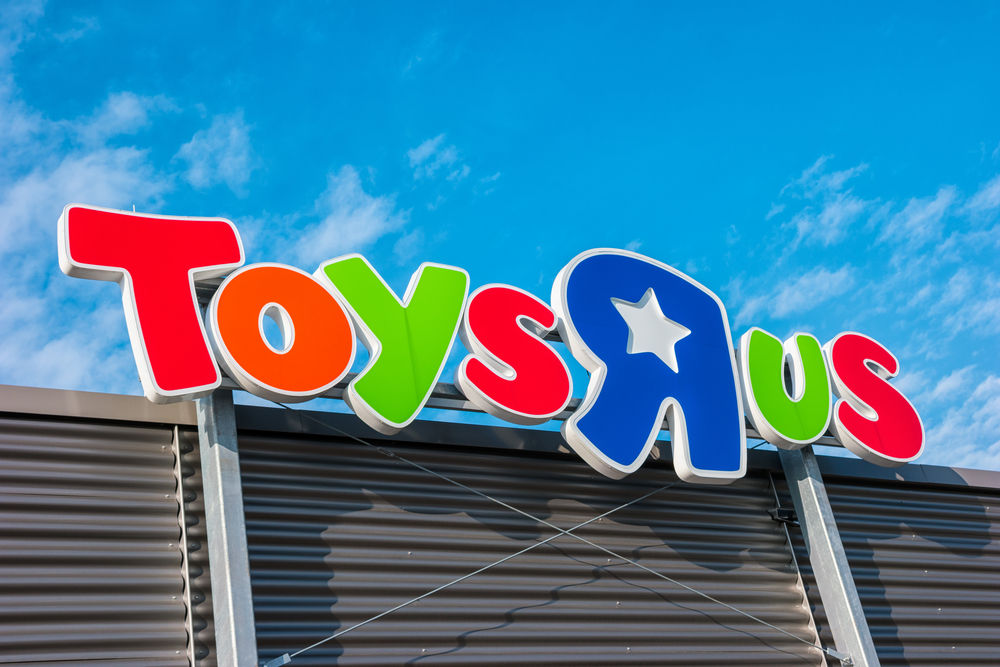 The iconic retailer Toys R Us has sent fans into a frenzy this week after it appeared to provide an update on its highly-anticipated UK return.
You may remember that the beloved toy shop chain broke hearts across nationwide when it sadly went bust back in 2018 and closed all stores in Greater Manchester and throughout the country due to a change in consumer habits and, like many traditional physical stores, a struggle to keep up with the rise of online shopping.
But back in October 2021, it was revealed that Toys R Us is set to open its physical doors in the UK once again.
It was announced that the brand would be making a "significant milestone".
It was revealed that it had signed a long-term exclusive licence agreement to relaunch bricks and mortar Toys R Us and Babies R Us stores across the UK, with a prediction that we would see them begin opening this year – and now it's been confirmed that the retailer's return, is in fact, coming "soon".
The UK Toys R Us website also appears to have been rebranded and updated to reflect its upcoming reopening, with a new anticipated announcement due to be released tomorrow (5 January) at 9am.
Social media has since been flooded with shoppers anticipating its return to the UK, following the update being sent out to fans via email and the website being updated.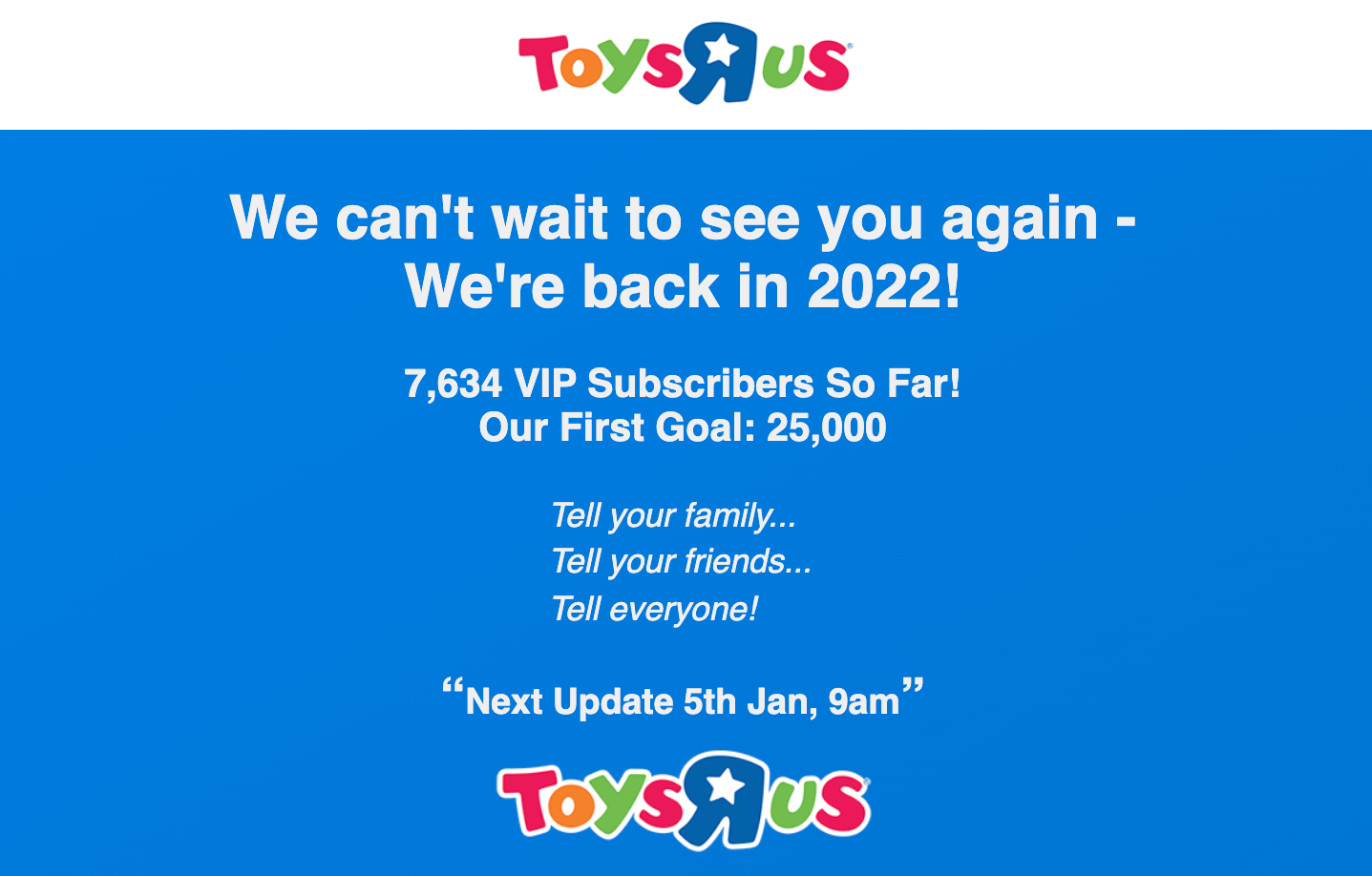 Although it's still unconfirmed at this point the exact date when, where, and how many stores will reopen across the country, tomorrow could reveal more.
Back when the return of Toys R Us was first announced back in October 2021, at that time, there was said to be a plan for web sales to UK shoppers to start first over the next several months, and initially, the company could look to operate out of existing locations in Australia while it works to establish local teams, offices, and logistics here.
Read more: Toys R Us announces its coming back to the UK in 2022
Speaking on the return of the retailer, Louis Mittoni – Head of Toys R US ANZ – said: "Tailoring our successful Australian relaunch plan to the UK echoes the success of other e-commerce 'platform play' businesses that have delivered growth and value due to their ability to quickly and cost effectively expand their software, processes, partner relationships and brands into new countries.
"Since Toys"R"Us' return to Australia in June 2019, we have scaled quickly as customers returned to the much-loved brand and our e-commerce model has proven its success.
"My team and I are looking forward to developing technical and commercial relationships with UK-based vendors and partners and to engage with the many loyal Toys 'R' Us former customers and fans in the UK."
Featured Image – Flickr