Trending
Watch wholesome moment news presenter gets interrupted by cat live on air in Manchester
The cat saw its 15-seconds of fame and ran with it.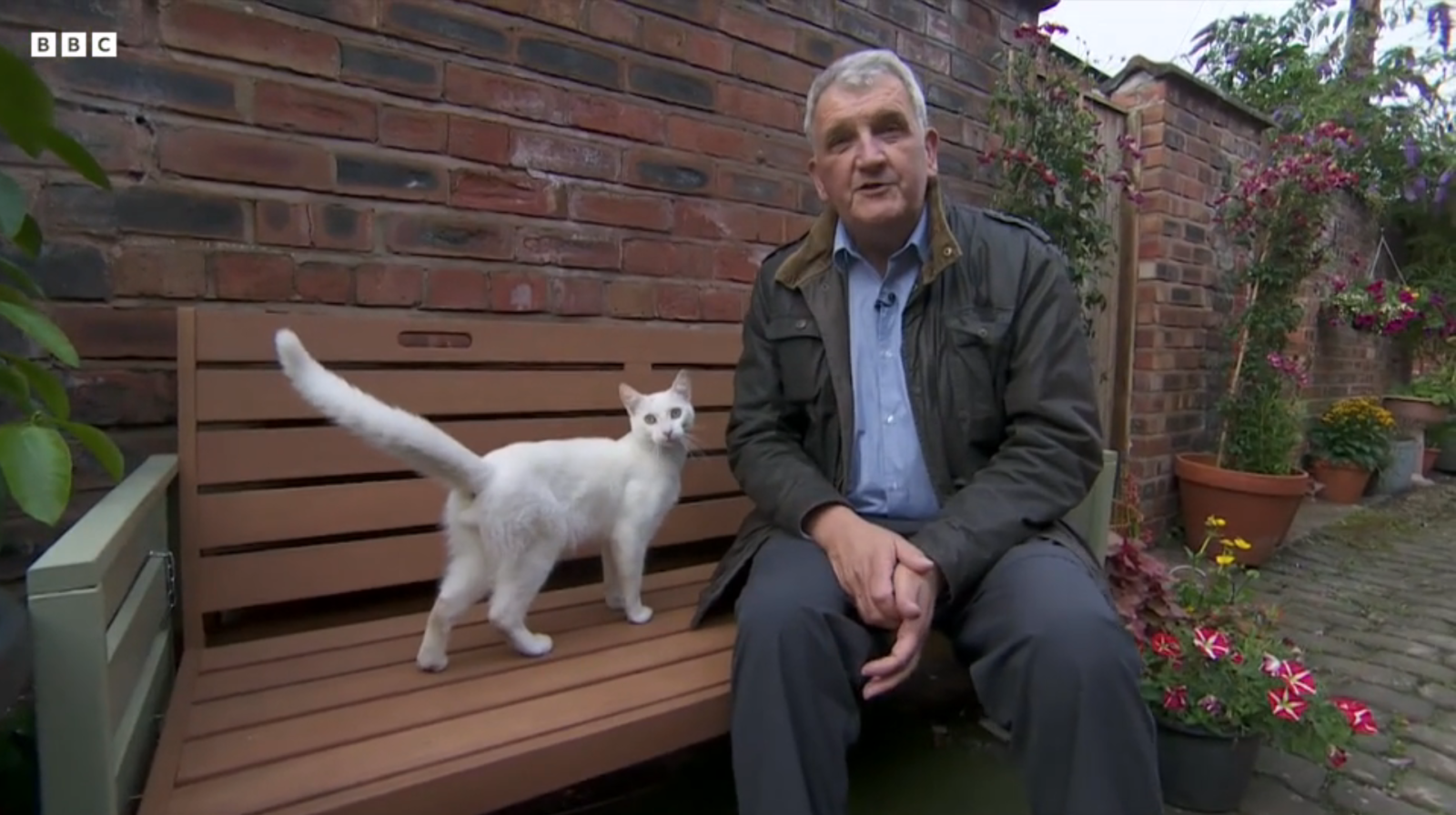 The wholesome moment a BBC news presenter is interrupted by an "unexpected guest" while live on air is going viral online.
It's just that the "unexpected guest" is a cat, who absolutely steals the show.
Seasoned journalist and presenter Dave Guest – who has been a well-known face to viewers of BBC North West Tonight and BBC Breakfast since 2006 – was just going about his business carrying out what seemed like a completely average TV correspondant segment, and was reporting live to the studio from an alleyway in Manchester, when he made a new feline friend.
Dave was live on BBC Breakfast yesterday morning, and was explaining to the hosts about how neglected and unloved alleyways can be transformed into "ginnel gardens" for the whole community to use and benefit from.
Many residents across Greater Manchester have been becoming familiar with the growing trend of ginnel transformations in recent years.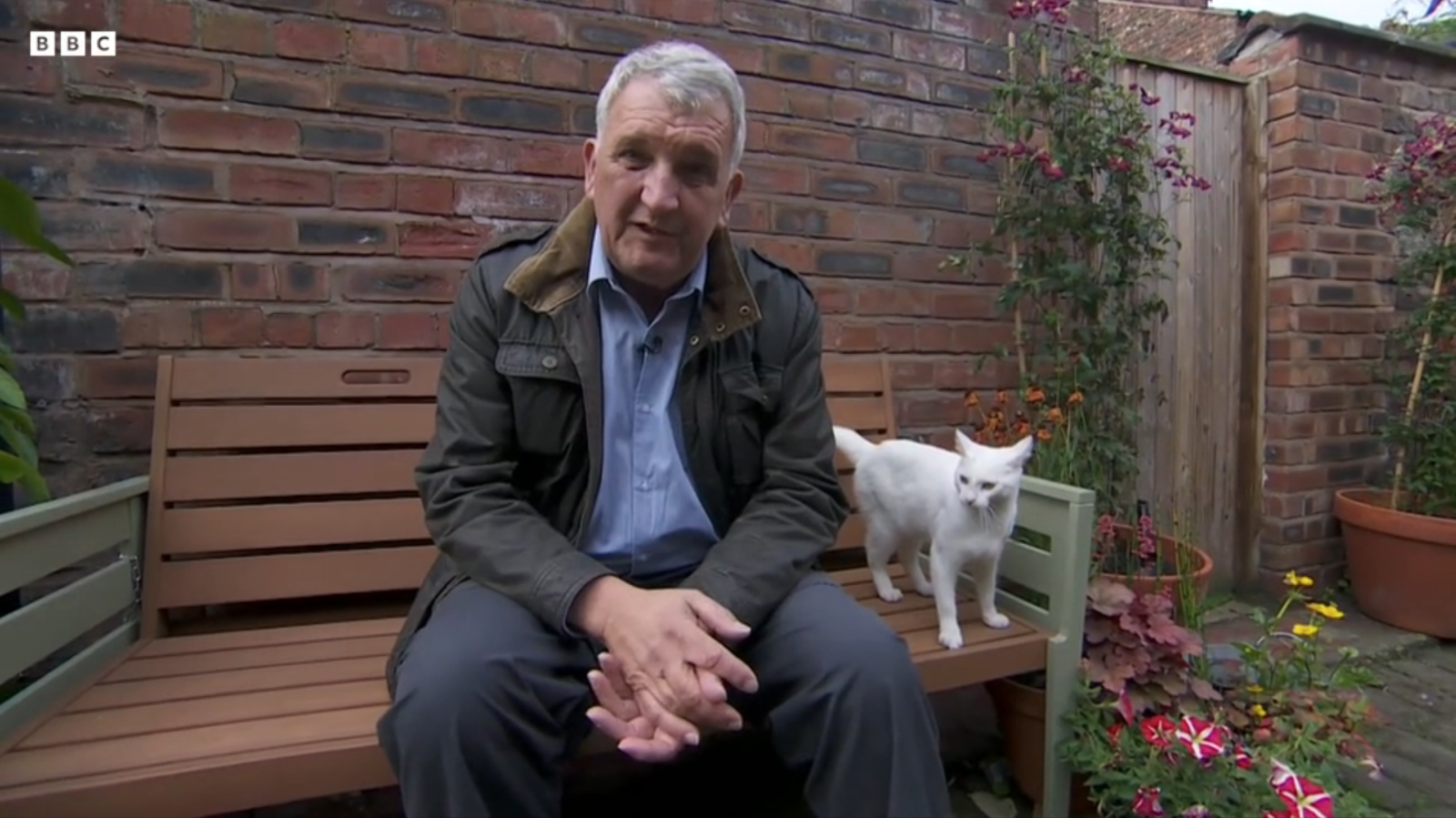 Dave was making his way down one newly-transformed ginnel and decided to take a pew on a wooden bench to deliver a few lines from his script – and it was at this moment the cat saw its chance for 15-seconds of fame and seized the moment.
TV cameras showed the cat jumping up onto the bench to greet Dave, and viewers were all in agreement that it was a pretty wholesome moment.
"Hello, I've got an unexpected guest," Dave said as he petted his new four-legged friend.
BBC Breakfast viewers were quick to take to social media to share their reactions to the brilliant moment of live TV, with many praising the cat for being right on cue and loving the fact the feline looked straight down the camera lens like a true professional.
Dubbing Dave a "cat whisperer", fellow BBC reporter Luxmy Gopal took to X, formerly known as Twitter, after the broadcast aired to share a clip of the moment and write: "Appears right on cue and on his mark.
"Give this cat a job at BBC Breakfast – he's a natural on live TV."
Another viewer jokingly added in response: "Lots of potential. Timing superb. An all round well balanced individual."
A third wrote: "An unexpected guest but a beautiful one none the less", while another admitted that they were going to "start a petition for more cats on TV."
Read more:
Another viewer chipped in with their thoughts that BBC Breakfast should have "a resident studio cat" as it'll "soon sort out those "difficult" interviewees".
"A star is born," another viewer concluded.
Watch the wholesome moment Dave is joined by the cat live on air.
Featured Image – BBC