Trending
Why following Feel Good Club is the biggest favour you can do yourself this 'Blue Monday'
The Manchester-based mental health collective's Instagram is the perfect antidote to dreary days.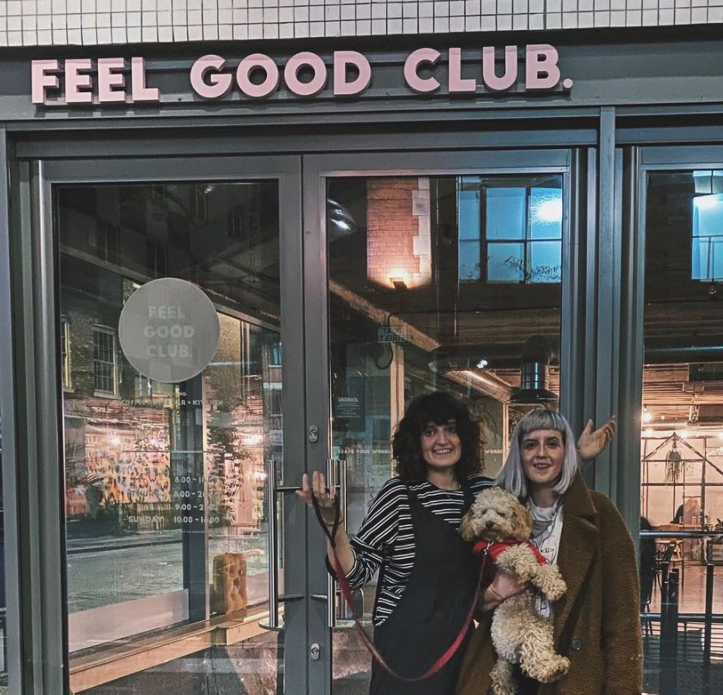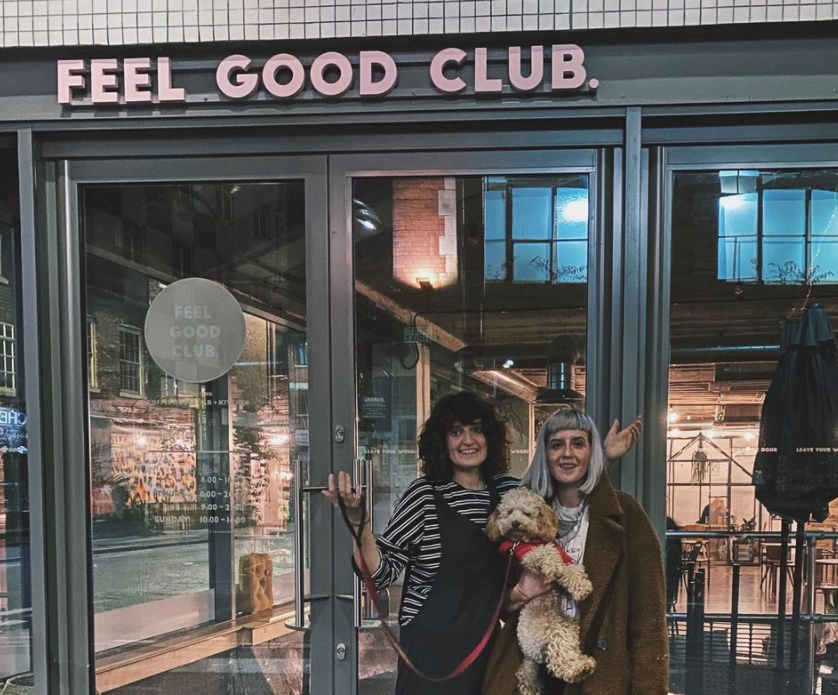 Today is what is known as 'Blue Monday'.
The concept – which was first coined by physiologist Cliff Arnall back in 2004 – suggests that the third Monday of every January is "the most depressing day of the year", with a theory that essentially claims that this is the time of year when we're all cold, broke and riddled with guilt that our New Year's resolutions to get fit, drink less alcohol, and be a better human being, have fallen by the wayside.
It's certainly been met with its skeptics over the years for a number of reasons, but of course in 2021, we're also dealing with yet another national lockdown on top of those annual January difficulties.
One Manchester-based business is proving to be the perfect antidote to those dreary days though – and it "exists to remind people that we are all just humans".
If you're local to the city centre, you may know the Feel Good Club from the success of its brand-new wellbeing-focused cafe – which opened in the heart of the Northern Quarter in October of last year – but the movement actually started humbly as an Instagram page filled with uplifting messages and top tips by founders Kiera and Aimie Lawlor-Skillen.
The carefully-curated social media page is aimed at normalising the stigma around mental health and has since flourished into a successful platform of 177K+ followers.
And through consistently posting inspirational quotes to live by, daily reminders to keep you in check, and "things you need to hear" all in aesthetically-pleasing pastel-coloured squares, alongside picture updates from the coffee house and the owners themselves – even their four-legged friend – following Feel Good Club on Instagram is one of the biggest favours you can do yourself this Blue Monday.
We don't know exactly what this year ahead will bring, but we know that becoming a member of the Feel Good Club community with just one simple social media follow is something you won't regret.
Whether you believe the concept of Blue Monday to be somewhat of a myth or not, there's no denying that repetitive lockdowns and ongoing restrictions amid the coronavirus (COVID-19) pandemic have had a detrimental effect on mental health in the UK, with the latest studies by leading mental health charity MIND finding that more than half of adults (60%) and over two thirds of young people (68%) said their mental health got worse during the first lockdown.
And both people with and without previous experience of mental health problems reported poor mental health and wellbeing during that period too.
Google search data compiled by Feel Good Club also showed the increasingly-worrying rise in mental health searches, with a 25% uplift in the UK overall, and searches for how to deal with anxiety also up by 53%, how to cope with OCD up 89%, and searches for tips on how to cope with depression up 67% too.
So yes, while it is true that these "unprecedented times" we are living through are affecting some of us more than others, it is nevertheless taking its toll on us all – and it's absolutely okay to acknowledge this.
Help is out there.
If you or anyone you know is struggling right now, please know that you are never alone and there are many different places you can reach out to for support right here in Greater Manchester.
Suffering in silence never need be the way.
Manchester Mind – An organisation that has supported people in Manchester for over 30 years. Most services are now available over the phone, by email or video call. The number is 0161 769 5732 and the opening hours are Mon – Fri 10am – 2pm.
The GM Mental Health NHS Foundation Trust – The local NHS helpline is open 24/7 which you can call any time, day or night, if you feel your mental health is beginning to suffer: 0800 953 0285.
Andy's Man Club – A group dedicated to starting conversations about mental health, assuring people that it's ok to talk. You can contact them by email on: [email protected]
CALM – The Campaign Against Living Miserably supports people via phone and webchat. You can call 0800 58 58 58 or speak to a support worker online. Open 5pm to midnight.
Samaritans – The Manchester & Salford Samaritans offer emotional support by telephone and email. The phone lines and email support are available 24/7. Call 116 123 or visit the website.
And remember, no matter how many times it may have been said before, it cannot be said enough – it's okay not to be okay, and your emotions are always valid.
We got this, Manchester.
___
You can follow Feel Good Club on Instagram here, and visit their website for more updates.