Trending
This Wythenshawe lad is competing to be crowned the UK's best dog groomer on new BBC show
Tom-Heaton Clarke is helping put Greater Manchester firmly on the dog grooming map thanks to BBC's Pooch Perfect.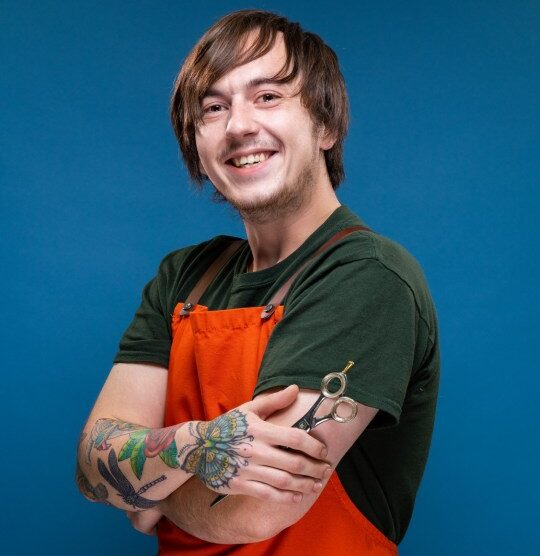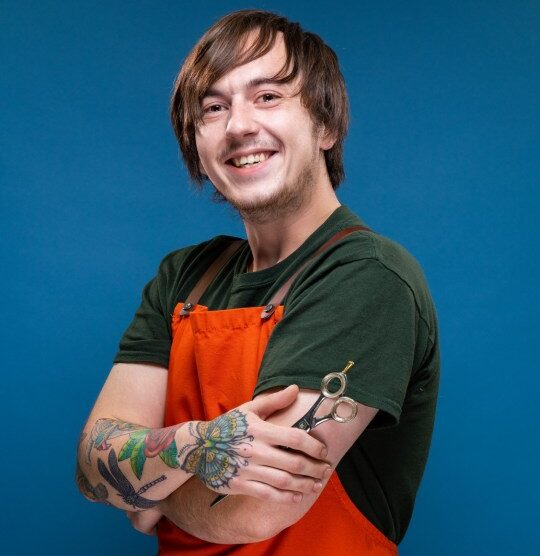 A top dog groomer from Wythenshawe is currently competing to be crowned the best in country on BBC One's newest reality show.
Tom Heaton-Clarke, 27, describes himself as "a typical Manchester lad", but his love for dogs and years of training saw him be named Rising Star at The British Dog Grooming Championships in 2018, and has landed him a spot as one of the youngest contestants on the new series Pooch Perfect UK, which first aired on BBC One last Thursday.
He was scouted by the show's producers at a dog grooming competition last year, and has said that being on the show – which sees 16 professionals compete in a string of themed challenges to create epic transformations of beloved pets – was "daunting", but that presenter Sheridan Smith put him at ease right away.
Speaking on his experience with the show, Tom said: "To walk in and have all the lights on you, and to have never groomed in that atmosphere before, it was daunting. It's like going to a grooming competition, but the amount of stress times 10 – you have no idea what you're in for."
He continued: "[But] Sheridan was the best part. I grew up watching Two Pints of Larger and I just remember her as Janet from the show, so when I saw her in person, I got a bit star struck,
"[But] she's dead down to earth and she really put me at ease, so nice, I wish I could go to the pub with her."
Tom – who has his own pet Poodle called Badger – had two chances up against the clock to impress judges Colin and Verity on The Dogwalk by bathing and brushing a fluffy Alaskan Malamute, and delivering a puppy Schnauzer's first groom.
His efforts will be shown in tonight's episode at 8pm on BBC One.
Tom originally wanted to work in a kennel re-homing dogs, but instead fell in love with dog grooming when he was training for his animal care qualification, and after volunteering for a number of shelters in Denton and Tameside, he worked his way up in the grooming business following an apprenticeship in Altrincham.
During lockdown, the expert groomer converted his garage at home into his salon, Tom's Dogs, where he says he has clients in the neighbourhood that watched him grow up at school.
He is keen to encourage dog owners to find aptly-qualified and registered dog groomers, and urges his customers to book regularly to avoid matting, which can often happen when a dog is neglected, adding: "I always educate owners in that the dog's welfare is the priority and that they need to keep on top of the appointments."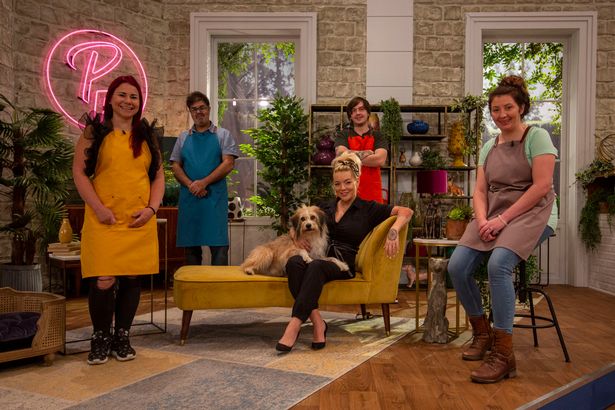 "I'm so proud of myself to get on the show," Tom continued.
"There's a lot of tough competition and I know a lot of groomers in the country, so to be considered good enough, that alone was a proud moment for me,"
"And so to win the show against all those tough-competition groomers, that would be a dream come true."
___
You can watch Pooch Perfect UK tonight on BBC One at 8pm, and you can catch up on BBC iPlayer.