Trending
You can now order a personalised video from the Whisk Guy, Come Dine With Me's most legendary contestant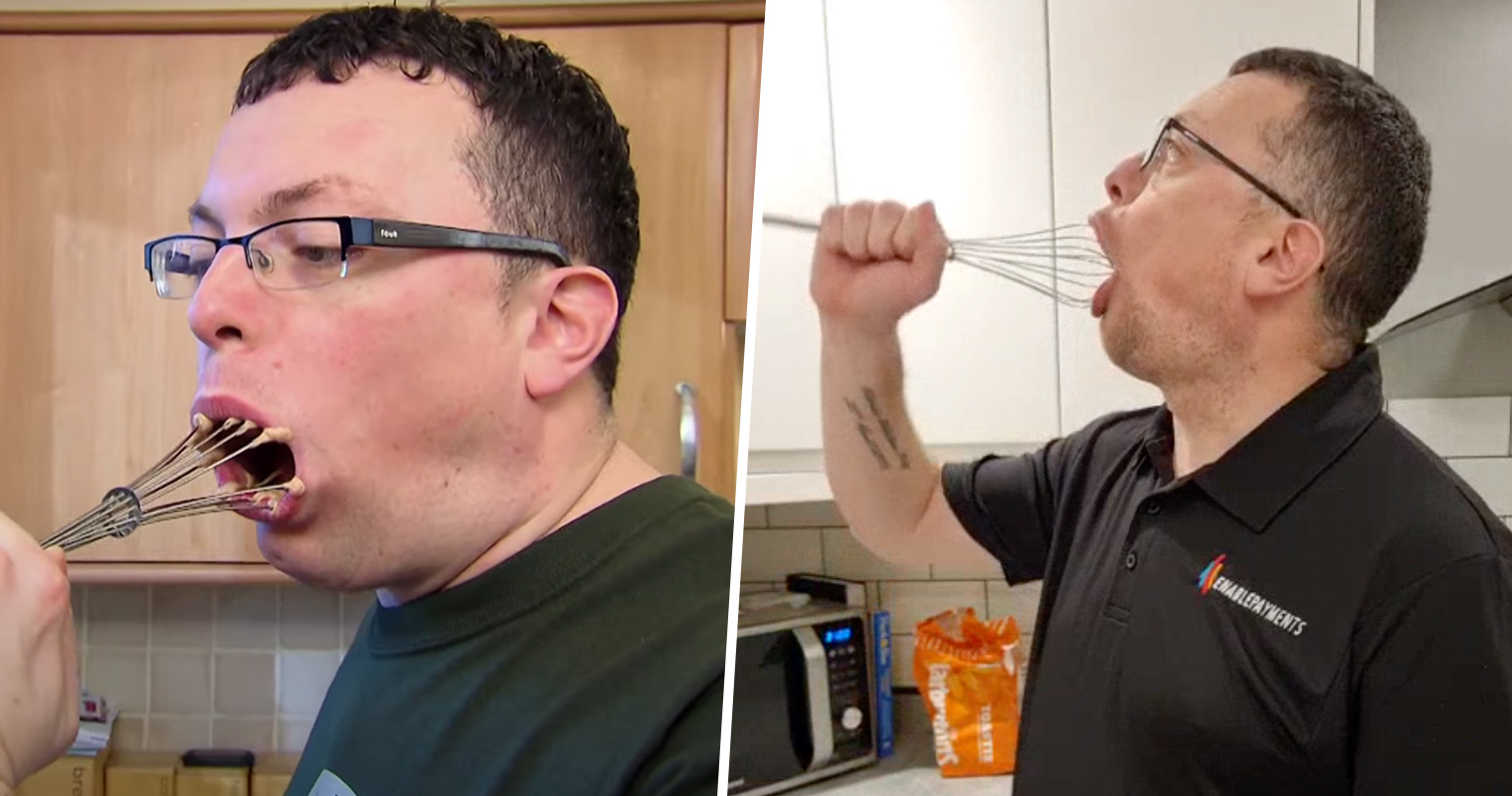 Come Dine With Me's most legendary contestant has officially joined Cameo, meaning fans everywhere can order a personalised video message.
Everyone remembers where they were when it happened.
It was 2013, and as the nation sat down to watch the latest instalment of reality amateur cooking show Come Dine With Me, we were thrown an unexpected treat.
It was the sight of Kev Riley, casually, inexplicably, seemingly defying the laws of biology, inserting an entire whisk into his mouth.
He had been in the middle of preparing a two-layer cheesecake for his dinner party guests when he decided to 'see what that tastes like'.
Eschewing a logical tool, like a spoon, Kev shoved the entire whisk into his mouth, then turns to the camera with chocolate all over his face and says 'perfect'. Indeed.
Kev's 15 minutes of fame have ticked on ever since – and now the star has joined personalised video service Cameo.
His fans can order a video message to send to loved ones, for the low low price of £22.
His bio on the website states: "Just a regular northern lad , famous for putting a kitchen utensil in my mouth , whilst on primetime TV."
In a preview video, Kev said: "Good evening, it's the Whisk Guy here, in the kitchen again.
"I'd love to do some shout-outs to your friends, for birthdays, special messages, anything you want really.
"And I'll obviously do the whisk thing if you want me to."
Kev has also recently taken part in an Ask Me Anything session on Reddit, answering some of his fans' most frequently-asked questions.
Read more: Producers confirm Manchester crime series The Detectives is returning 'this year'
First of all, why did he do it? He said: "It was a spur of the moment thing to make the producer of the show laugh while we were cooking the vegetables. I didn't think they would include it!"
He said the worst thing about going on Come Dine With Me is that he's 'Not made a penny from all the royalties off a 12m view Youtube video (and counting!)'.
He also told people that he gets recognised 'every day', especially in his home town of Burnley.
And yes, he did put the whisk back in the mixture after he licked it.
Nice.
Featured image: Channel 4 / Cameo