TV & Showbiz
An American comedian is getting endless bad reviews online because his name is so close to JD Wetherspoon
Well, this is just funny and there's no two ways about it.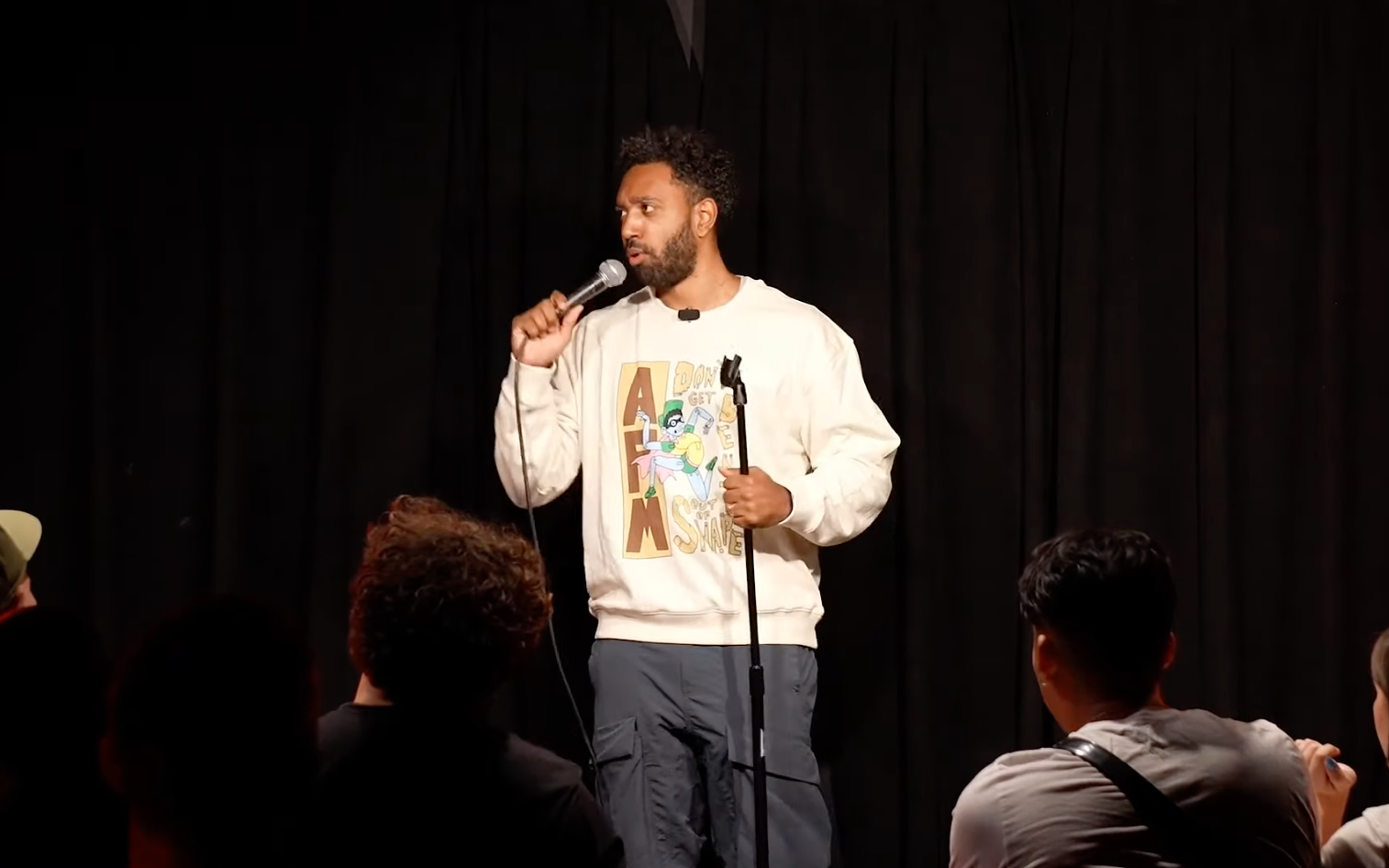 An American comedian's routine has gone viral online after they revealed the torrent of bad reviews he's received over the years because their name sounds so similar to JD Wetherspoon pubs.
And no, it's not Reese.
US comic J. D. Witherspoon, son of the late, great actor and ex-comedian himself, John Witherspoon, has been acting and doing stand-up for over a decade now and becoming a public figure, especially in the age of social media, he's no doubt had to deal with being confused with dad online from time to time.
However, we dare say the 34-year-old California-raised comedian never expected he would grow up to be constantly berated by random Brits who thought his breakfast wasn't cooked properly and his service was terrible.
Read more:
Yes, that's right, given the similarity of his name to the UK's most popular pub chain, poor J. D. Witherspoon is constantly getting abused online because people are searching for Wetherspoons on social media to complain about their experience.
As he jokes in the routine, "they have like the worst f***ing reviews ever", but since Wetherspoons has no social media presence after — opting to shut their channels down in 2018 because there was simply too much bad publicity and trolling — he is basically the first name that comes up. Bad luck, fella.
As a result, although you'd think people would check they were tagging the right Twitter account, you'd be wrong; the comedian explains how gets "bombarded by dumb*** British people every other day", who completely ignore his profile picture etc. before launching into a tirade about their mixed grill last Friday.
He now literally has "NOT THE UK PUB CHAIN" written in his bio and has even gone on to respond to articles after die-hard Spoons fans came to the company's defence.
Hey, J.D., nice to meet you and thanks for reading — your dad was a legend.
For all the latest news, events and goings on in Greater Manchester, subscribe to The Manc newsletter HERE.
Featured Image — J. D. Witherspoon (via TikTok/YouTube)