News
Ex-Man City man Stephen Ireland is being roasted for an 'incredibly deluded' interview about players he 'got the better of'
One person simple commented, 'Is this a comedy sketch?'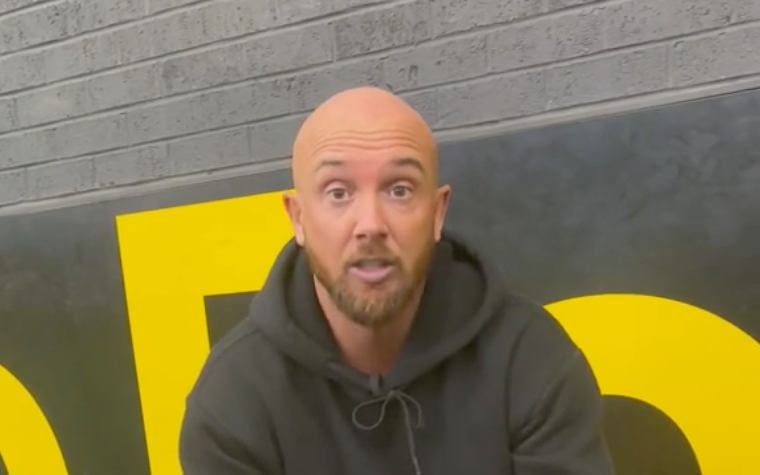 Retired footballer and former Manchester City man Stephen Ireland is currently being roasted for what people online are calling an "incredibly deluded" interview as he reflected on his career and the players he believed he got the better of.
Stephen Ireland spent five years at Man City and was still part of the first squads that played under Sheikh Mansour following the 2008 takeover, but ultimately left the club in 2010 before they won their first Premier League title and began to hit the heights we know them for today.
The one-time Irish international was a good servant for the club and by no means a bad player at all, winning City's Player of the Year award in 2008/09 after registering 13 goals, the same number of assists and even earning a PFA Young Player of the Year nomination at the age of 22.
However, now 36 and mentoring young footballing talents in his home country, it seems the ex-pro may have overestimated his abilities in many football fans' eyes, as he made quite a few bold claims in a recent interview about the best players he played against.
As you can see, the same man who was once exiled from playing for the Republic of Ireland for over a decade claimed that despite playing against "a lot of huge names", he believed that they "never really got the better of [him]".
Explaining himself further, he admitted that while he'd come across some "incredible players" in his 245 English top-flight appearances, there wasn't a single time he faced an opponent and "thought 'Wow, these are incredible'."
When the interviewer obviously asks for names, Ireland barely blinks before answering, "Steven Gerrard, for example; Frank Lampard — every time I played against them I've got the better of them… even Paul Scholes… I've never had a game where I thought 'God, I'm out of my depth', that was never the case."
So, you know, just some of the greatest-ever midfielders to grace the game. No biggie.
Read more:
Naturally, the interview has received quite the reaction, with people commenting, "Who knew the answer to the Scholes/Lampard/Gerrard debate would have been Stephen Ireland", "what planet is he living on?" and "the world remembers Stephen Ireland very different to how [he] remembers himself then".
As well as being called "deluded" by several, one person also noted how Ireland "was also subbed after an hour in Chelsea's 6-0 drubbing of Man City at the Bridge in 2007, in which Frank Lampard got 2 assists."
On the other hand, the former midfielder also previously claimed he was "the best player on the pitch by a country mile" in a game against Lionel Messi, so we don't know who to believe.
Ireland went on to praise his former teammates Shaun Wright-Phillips, Robinho and Vincent Kompany as some of the best he ever shared the pitch but judging by his comments, there's only one player who ever lived up to Stephen Ireland's extremely high standards… Stephen Ireland.
For all the latest news, events and goings on in Greater Manchester, subscribe to The Manc newsletter HERE.
Featured Image — RH Elite Coaching (via TikTok)/Manchester City