TV & Showbiz
Channel 5 is already releasing a documentary about the Titanic sub tonight
'Titanic Sub: Lost at Sea' promises to "go beyond" the current news coverage.
Channel 5 has somehow already made a documentary about the ongoing search to find and rescue The Titan submersible before it runs out of its four-day air supply.
We all know Channel 5 works quickly when it comes to these sorts of things, but in what might be one of the broadcaster's fastest turnarounds so far, a documentary about the currently-still-ongoing search for the OceanGate Expeditions 'The Titan' submersible that has gripped the globe, is set to be aired on our TV screens tonight.
Not to go into it too much, but to briefly summarise and bring you up to speed, 'The Titan' – an experimental submersible that's roughly the size of a truck – went missing in the Atlantic Ocean last Sunday (18 June) with five people board while on an expedition to see the Titanic shipwreck.
Since losing contact about an hour and 45 minutes into its dive, government agencies and deep-sea specialists have been assisting with an extensive rescue operation over the last three days.
But with an air supply that's now projected to have around three hours left (at the time of writing), time is, quite literally, running out to locate the sub and rescue those on board.
Producers ITN say the new documentary, which is titled Titanic Sub: Lost at Sea, promises to "go beyond" the current news coverage and bring viewers up to date with everything that's going on.
Not only that, but presenter Dan Walker will also be exploring the wider context about the voyage, the five passengers on board – the company's CEO Stockton Rush, British billionaire Hamish Harding, French diver Paul Henry Nargeolet, and prominent Pakistani businessman Shahzada Dawood and his son, Suleman – and the overall public fascination with the Titanic shipwreck.
As another sub-plot, the documentary will also talk to a number of culture experts and look at the rise of extreme tourism in society.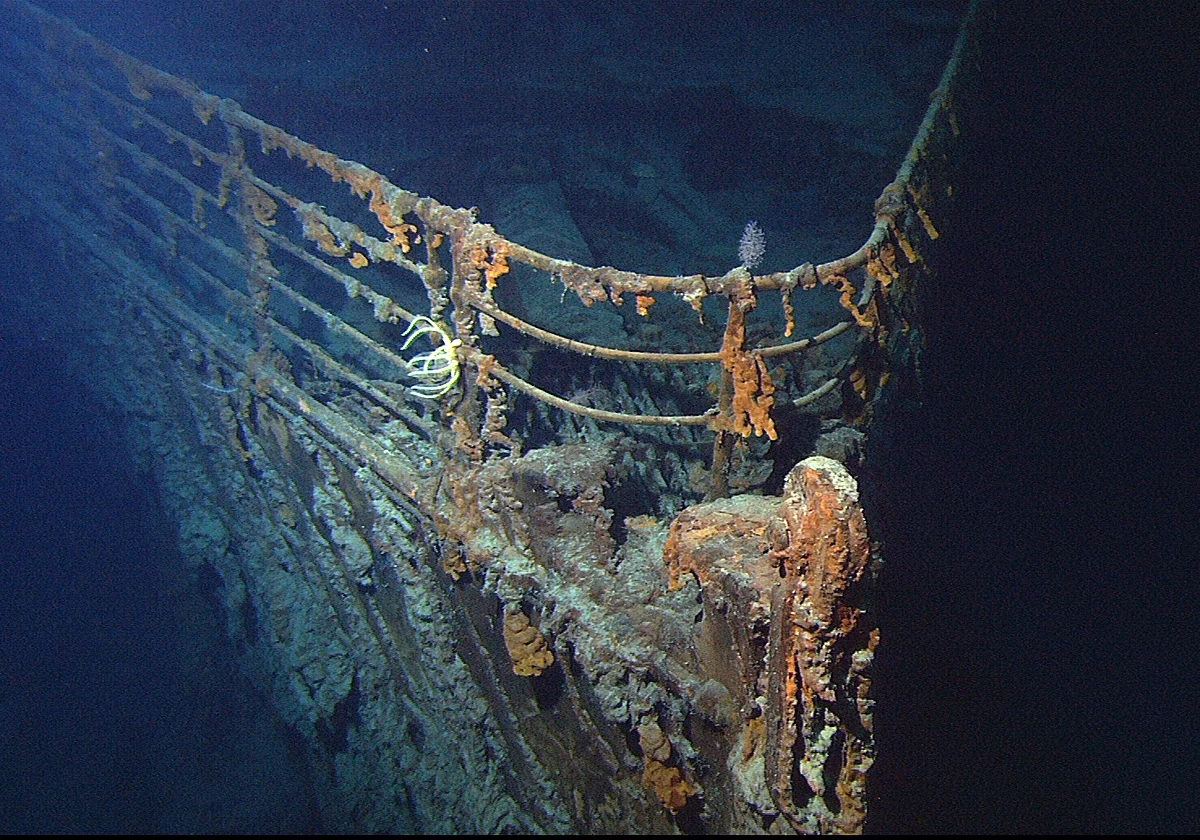 Speaking ahead of the documentary airing tonight, Ian Rumsey – Managing Director of Content for ITN – said: "This program will chart everything from the exploration itself, to the rise of extreme tourism, to the rescue attempts, but above all it will tell a very human story that has captured the nation.
"Our expertise and heritage in fast-turnaround documentaries and reputation for responsible filmmaking means we always treat such stories with great sensitivity."
Read more:
Titanic Sub: Lost at Sea will air on Channel 5 tonight at 7pm.
Featured Image – OceanGate