TV & Showbiz
BBC to air documentary revealing 'fascinating secrets' of Manchester jaffa cake factory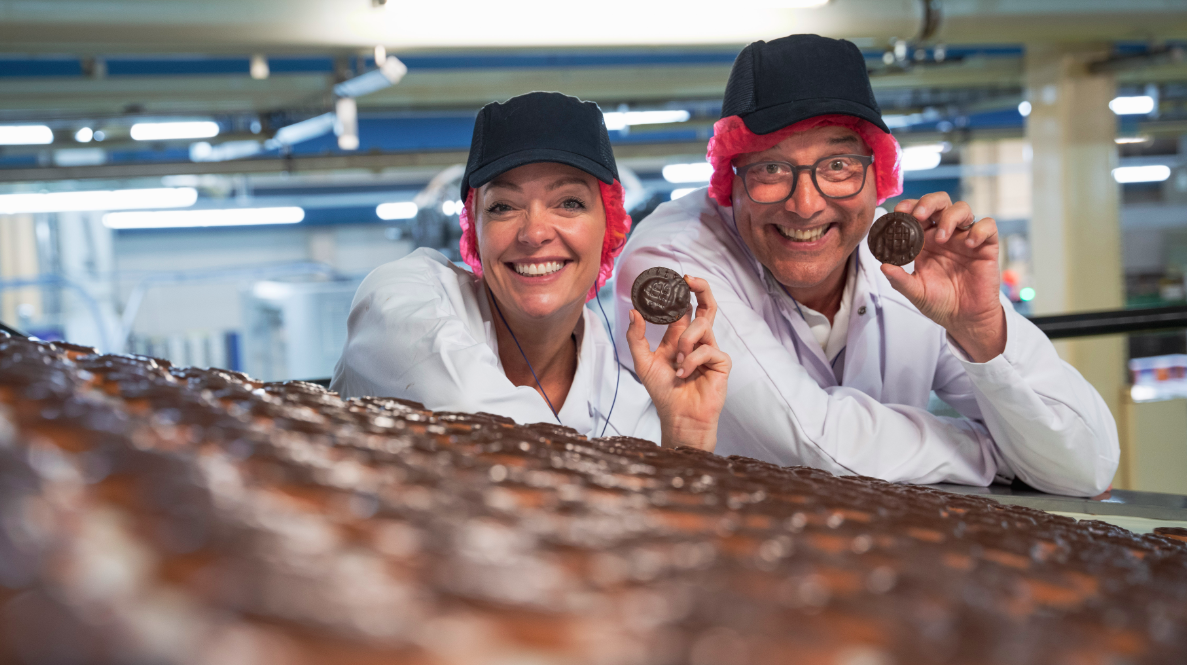 A new documentary series looking at how some of the nation's favourite foods and snacks are made starts this week.
And the first episode is stepping inside the jaffa cake factory in Manchester.
Airing on BBC Two, Inside The Factory is back for a new six-part series presented by Gregg Wallace, Cherry Healey, and Ruth Goodman, and is setting out to reveal even more "fascinating secrets" behind the production of some of our favourite foods.
Gregg will be visiting sites right across the UK – with everything from a crumpet factory in Burnley, to a factory making vegan sausages in Thirsk, also set to be uncovered too.
Already being billed as "an Inside the Factory classic", the jaffa cakes episode airing this week, however, will see Gregg get to grips with the machines and processes that churn out six million of these beloved chocolate orange treats every single day.
Viewers will get to watch the intricate process of the iconic layer of orange jam being placed onto 31,000 perfectly-baked sponges, before they travel down the production line at over 2,500 cakes a minute towards a chocolate enrober so that all-important milk chocolate topping can be applied.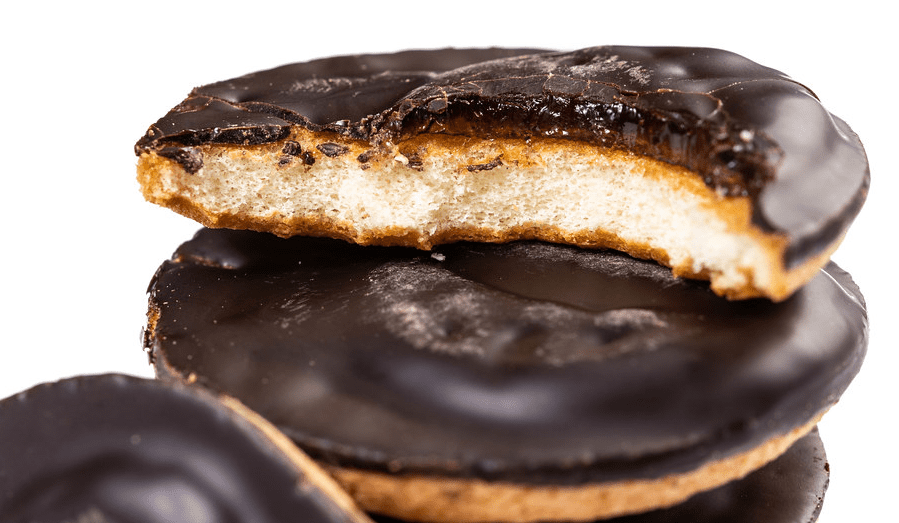 Before they can be coated though, the jaffa cakes first need to complete a precisely-calculated drop to a conveyor below, which makes the sponges rotate just enough to land face down into a river of liquid chocolate, so a turnover roller can then flip them one more time to "create the distinctive crosshatch finish".
Apparently, the factory uses a whopping 13 tons of chocolate every single day – which is said to be enough to fill 200 bathtubs.
Aside from Gregg's visit to the Manchester factory though, elsewhere on the episode, viewers will get to see Cherry harvest oranges near the ancient port of Jaffa in Israel, and attend the World Marmalade Awards in Cumbria.
Ruth will also investigate why a multi-million-pound court case rocked the cake and biscuit world.
Read more:
Inside The Factory is back on BBC Two tomorrow at 8pm.
Featured Image – BBC