TV & Showbiz
Piers Morgan finally breaks silence on Twitter hacking incident that saw Ed Sheeran labelled a 'ginger f***er'
Sure sure, Piers.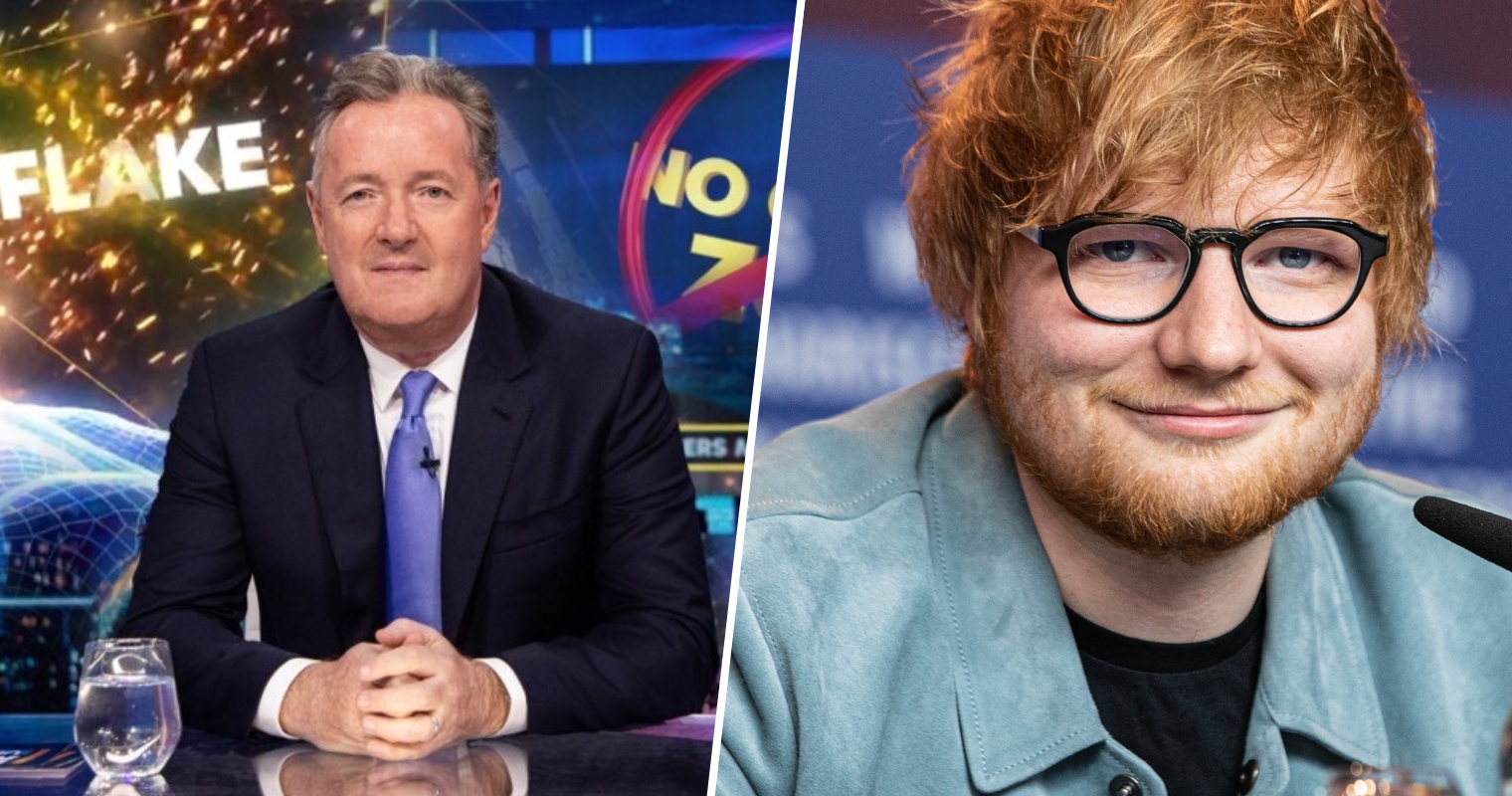 Piers Morgan has finally spoken out about a Twitter hacking incident that lead to his account being temporarily deactivated.
The outspoken presenter appeared to go on a huge rant over Christmas (for a change), targeting the late Queen, former PM Boris Johnson, and Ed Sheeran.
One of the tweets shared from Piers's account said to Ed: "You ginger f*cker @edsheeran."
Twitter quickly moved to deactivate the hacked account, but not before screenshots were captured and posted far and wide.
Piers finally rejoined Twitter late last night to post a meme and some abuse about Prince Harry (again, for change).
Read more
This morning, Piers broke his silence on the hacking incident that saw him vanish from the platform for a fortnight, apologising for the 'abusive nonsense' that was published and clarifying his comments about Ed Sheeran.
He wrote: "By the way, apologies for all the abusive nonsense posted on my feed after I was hacked (yes, yes, do your own jokes) on Boxing Day, and in particular to @edsheeran who I think is a very gifted singer-songwriter with a fine head of hair, not a 'ginger pr*ck'."
One person replied to Piers to say: "It's hard to know when you are hacked cos you tweet weird stuffs every time."
Someone else commented: "The hack was excuse. You just wanted to speak your thoughts out loud."
Piers's other tweets at the time his account were hacked included one where he said Andrew Tate had been shot dead in Dubai, and one where he told Boris Johnson: "Get a f*cking haircut you ugly bum."
Featured image: Twitter / Wikimedia Commons