TV & Showbiz
Piers Morgan Twitter account deactivated after horrific racial slurs posted by hacker
The racial slurs are horrendous... but the celebrity posts are pretty funny.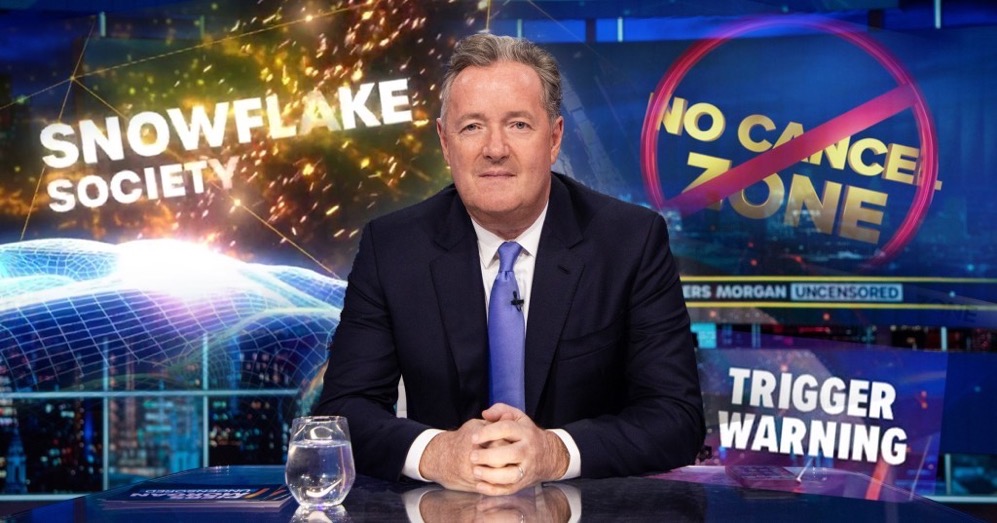 Piers Morgan's Twitter account has been deactivated today after a hacker started posting a string of tweets from his account.
The posts shared on his account on the platform, which has 8.3m followers, included racial slurs, false information, and jibes at other celebrities.
The hacker also threatened to leak Piers's private messages with high-profile celebrities.
Some of the tweets posted in the middle of the night here took aim at the late Queen, former PM Boris Johnson, and even Ed Sheeran.
While Twitter moved to deactivate the account, thousands of people scrambled to take screenshots.
One such screenshot captured a tweet that said: "like this tweet if yall wanna see piers morgans little c*ck."
It was shared by journalist Will Guyatt, who wrote: "While you were asleep you missed nearly an hour of mayhem as @piersmorgan (8.3m followers) got hacked and tweeted loads of v v inappropriate content and appeared to start leaking his direct messages."
The insane string of tweets also included one claiming Andrew Tate had been shot dead in Dubai.
Tate himself even responded to that one, sharing it with the words: "Hard to kill."
One post said: "You ginger f*cker @edsheeran."
Another tweet was: "Get a f*cking haircut you ugly bum @borisjohnson."
One of the now-deleted tweets from Piers Morgan's Twitter account said: "Mbappe owns Messi."
The hacker also posted: "1k RTs and I'll leak DMs with high profiled celebrities" – though it hit 1,000 retweets in mere minutes, none of the private messages were actually shared.
Of course, Twitter users didn't miss a beat, rushing to share their thoughts as famously outspoken Piers's account went into overdrive.
One person hilariously said: "Really hoping the Piers Morgan hacker is Meghan Markle."
Someone wrote: "I was just about to log off twitter for the day until I saw that piers morgan has been hacked (ironic) and they're threatening to leak his dms with high profile celebrities and I think I might just hang around a little longer"
Read more
One person pointed out: "Just learning about Piers Morgan's twitter account being hacked… Just a reminder that voicemail hacking was rife at the daily mirror whilst under Morgan's editorship. Not nice when it happens to you, hey?!"
Author Ella Dawson wrote: "hacking is very bad and will become more and more common under musk's ownership considering no one freaking works at twitter anymore but I am glad we can all dunk on piers morgan together as a family during this holiday season."
Someone tweeted: "Whoever's hacked @PiersMorgan's Twitter account, please show us his DM's with Ronaldo I'm begging you."
Piers Morgan has yet to address the hacking of his Twitter account, which remains deactivated.
Featured image: Twitter