UK News
Britain to be battered by seven days of heavy downpours and potential thunderstorms
Weather charts show up that up to 57mm of rain will fall between Monday and Sunday this week.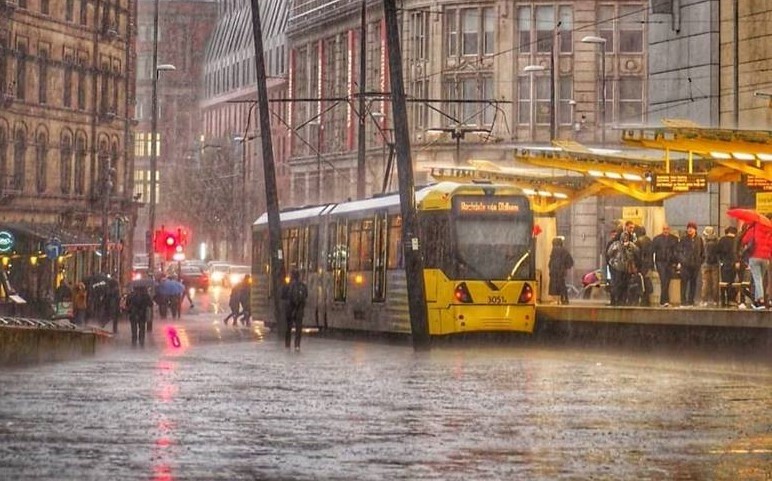 The temperatures may be climbing, but the UK is set to see seven days of heavy rain and potential thunderstorms to accompany.
While yesterday brought with it some clear skies, temperatures in the mid teens, and the warmest day recorded since 31st March, it was only for a fleeting moment as the heavy rain that we saw last week is set to stick around for the next seven days – and bring the chance of thunderstorms and flooding risks along with it.
Weather charts show up that up to 57mm of rain will fall between Monday and Sunday this week.
According to the Met Office, Monday will see a mixture of sunshine and showers up and down the country to get the working week underway, which is likely to continue through to Wednesday.
The Met Office's outlook for Monday to Wednesday says: "Generally unsettled with a mixture of sunny spells and showers, as well as some more prolonged periods of rain.
"Some heavy bursts likely at times with a risk of thunderstorms".
And then, when it comes to the long range forecast from 13th-22nd May across the UK, the Met Office said: "Cloudy on Thursday starting with outbreaks of rain and showers, especially in the southwest of the UK.
"Showers are expected to become more widespread during the day, with these heavy and potentially thundery for the south.
"The breeziest conditions expected in the far northwest.
"Remaining showery for the rest of the week with the chance of a brief settled spell from the west into Friday.
"The unsettled theme then continues through the remainder of this period, with longer spells of rain and showers in between, the clearest conditions are most likely in the north.
"It's likely to be breezy at times – especially around coastal areas, where gales may occur.
"Temperatures will be near to or slightly below average, though with the formation of overnight frosts becoming unlikely".
You can find more forecasts via the Met Office website here.
Featured Image – Instagram / @mariapage