What's On
15 of the best family events in Greater Manchester this Easter school holidays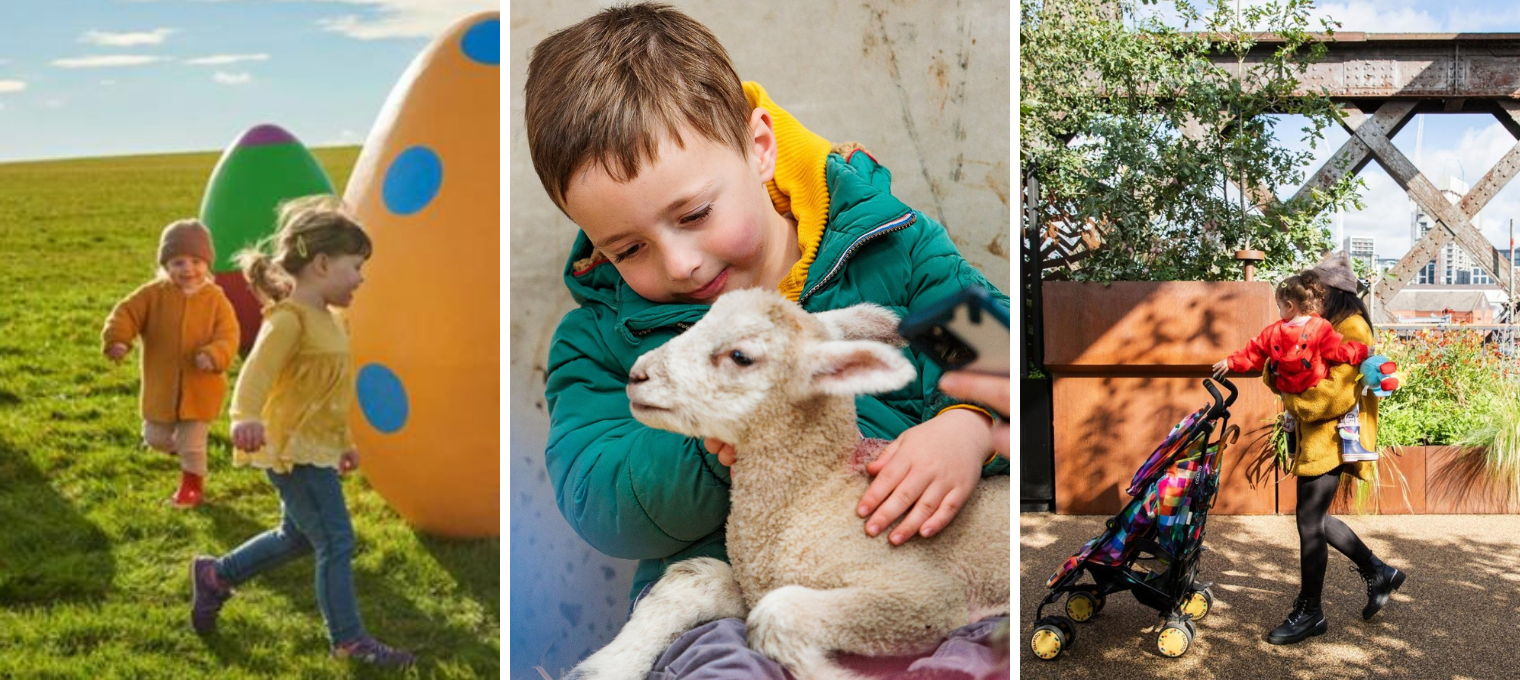 Schools are now out across Greater Manchester, and that means families will be looking for activities to keep the the kids occupied for the next two weeks.
Keeping little ones entertained, educated, engaged, and enjoying themselves all at the same time is, undoubtedly, a real task – but luckily, the bustling city of Manchester and the surrounding areas have got you covered with so much to offer.
With outdoor retro funfairs, egg hunts, seasonal themed events, gaming extravaganzas, and so much more all in the events calendar, we've rounded up some of the best family-friendly things to do across the Greater Manchester region and beyond if you're in need of some school holiday inspiration.
Some of the events on the list are completely free of charge, while others will set you back a few pounds but are still pretty cost-effective.
Here's just a handful of our picks.
___
Spring Escape
Trafford Centre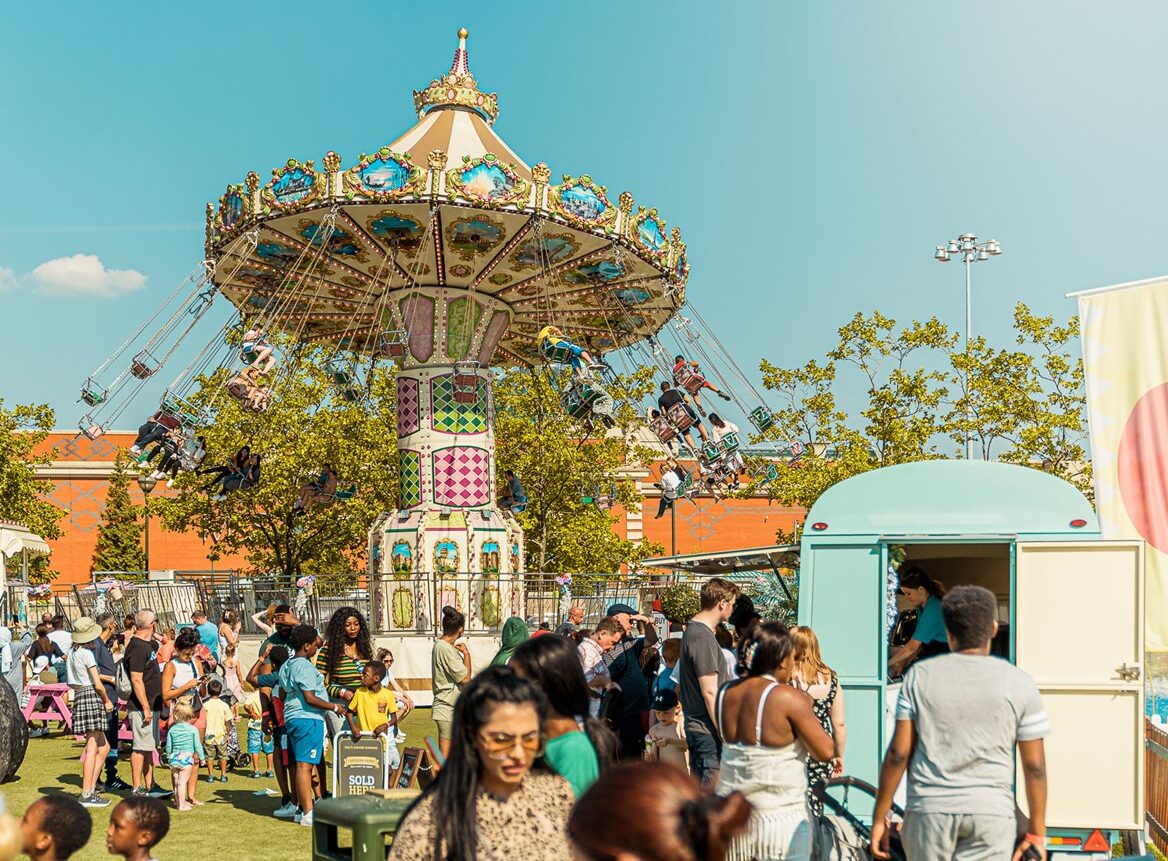 A giant outdoor funfair full of vintage fairground rides and a circus is back at the Trafford Centre.
After several hugely successful runs in both 2021 and 2022, the UK's third largest shopping centre's outdoor space has "sprung to life" once again for the school holidays, and is back with a whole host of thrilling rides, a glittering circus, and lots of delicious treats for the whole family to enjoy.
Spring Escape has popped up outside the Great Hall, and tickets are now available to buy for the wide range of events on offer.
Find out more here.
___
Gaming Extravaganza
Science and Industry Museum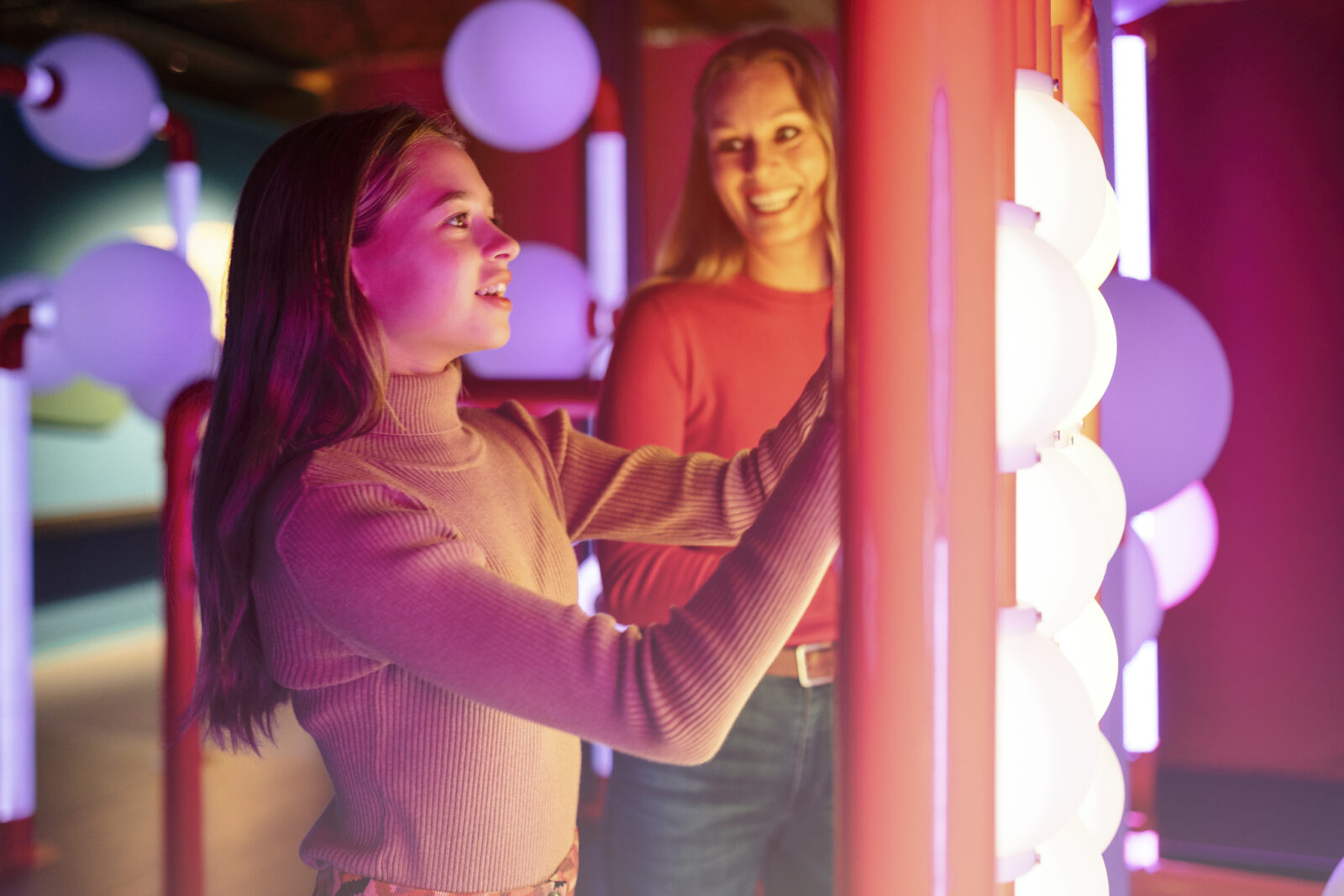 A massive "gaming extravaganza" is happening down at the Science and Industry Museum while schools are out this month.
As part of the museum's hugely-popular ongoing interactive gaming experience, Power UP, visitors will be transported inside their favourite games as part of the Actual Reality Arcade – a life-size nostalgic gaming experience that's promising to "unlock memories" players star in real-life versions of some retro favourite games, including Invaders and Breakout.
Young gaming lovers can also explore a special Pac-Man floor maze, and families can level up together with some super-size gaming too.
Find out more and grab tickets here.
___
The Really Wild Egg Trail
Chester Zoo

Chester Zoo has launched an Easter egg hunt with a twist.
If you're looking for something to keep the kids entertained and educated at the same time while schools are out this Easter, the UK's largest charity and conservation zoo's 'Really Wild Egg Trail' will see giant 3D eggs hidden over the 128-acre site.
But the catch is, each of the six hidden eggs all belong to animals that you might not expect to hatch from eggs.
Find out more here.
___
Castlefield Viaduct
Manchester City Centre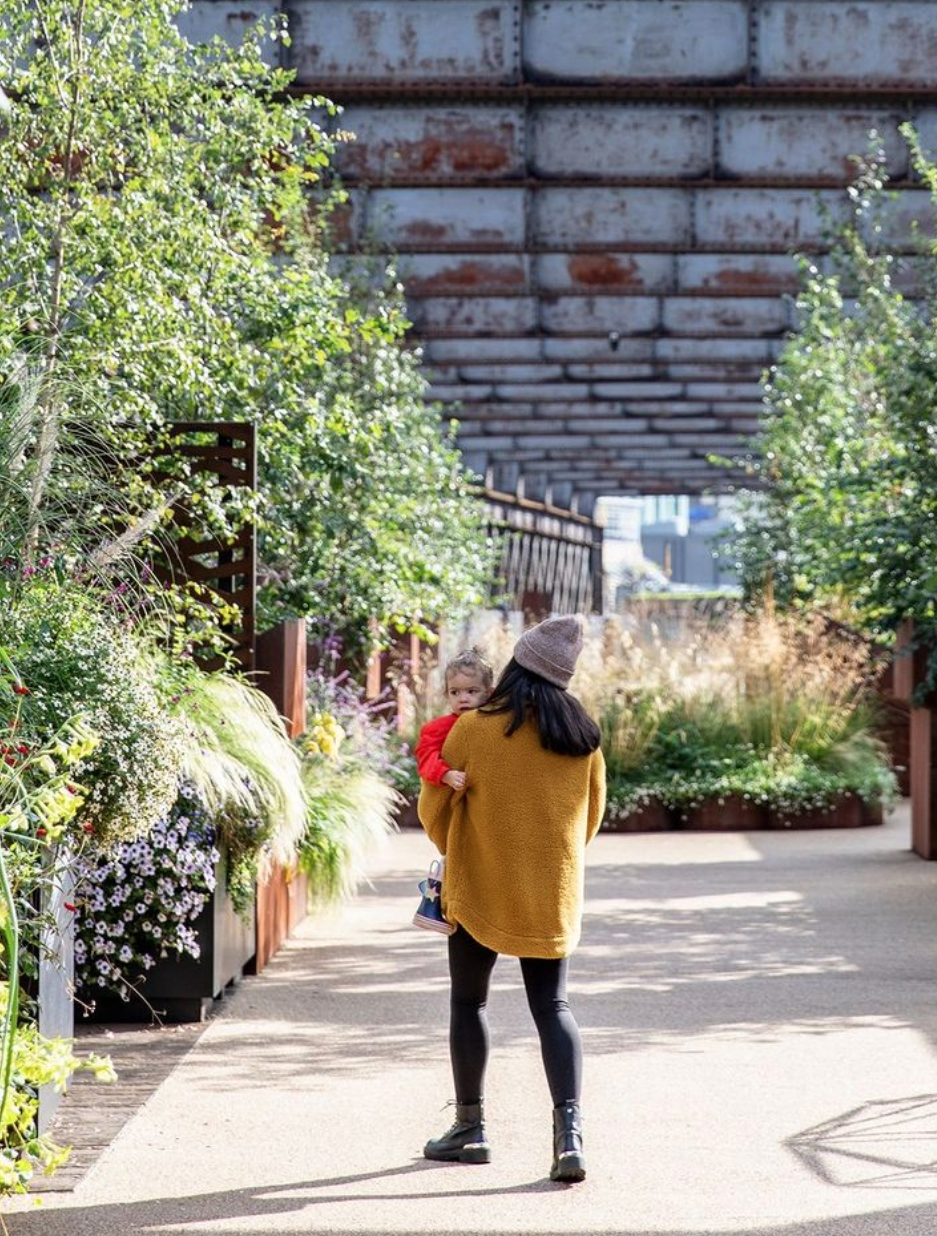 Families are encouraged to make the most of Manchester's new 'sky park' on Castlefield Viaduct during the school holidays.
The New York-inspired elevated urban park on the giant Grade II-listed 330-metre steel viaduct has been closed since December to allow time for the team of National Trust gardeners, volunteers, and community partners to prune, plant, and create new and exciting areas.
On top of the work to add a variety of seasonal planting displays created by, four plots on the viaduct have also been handed over to local community groups and partner organisations to create their own unique gardens for visitors to enjoy.
Find out more and book tickets here.
___
Farm Weekend
Alderley Park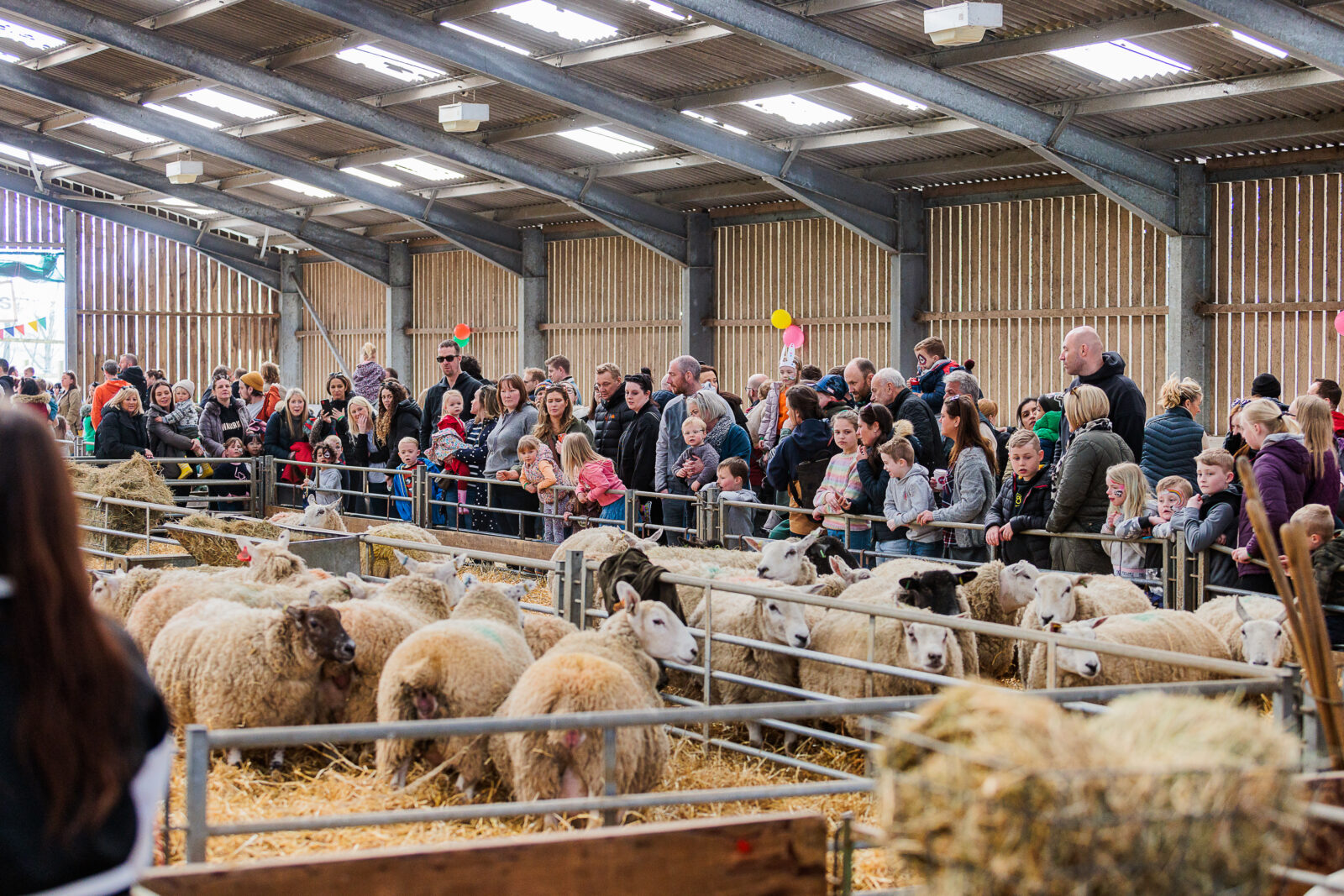 Farm Weekend is back at Bruntwood SciTech's Alderley Park this Easter school holidays.
With families from all across Greater Manchester and the North West set to make their way to Macclesfield for two days of wholesome springtime fun on Saturday 15 and Sunday 16 April, you can expect a weekend full of different outdoor family-friendly activities, performances, markets, and lots of local food and drink.
From tractor rides, falconry flying displays, and lamb cuddles, to bushcraft demonstrations, archery lessons, obstacle courses, interactive animal petting sessions, Easter-themed crafts, and artisan markets, there'll be something for everyone to enjoy at the two-day event.
Find out more and grab tickets here.
___
Double Bubble Dome
Manchester Arndale
A 'Double Bubble Dome' full of edible milk chocolate bubbles will be at Manchester Arndale this Easter.
Straight from the world of Willy Wonka, this free activity give kids and adults alike the chance to bite edible bubbles from right out the air as the Bubble Volacano explodes, and win some exciting prizes and goody bags along the way.
Shoppers are also encouraged to share their experience at the event on social media to be in with the chance of winning great-tasting gifts from the likes of Hotel Chocolat, Lindt, Poundland, WHSmith, Over the Rainbow, and Candy Crunch.
Find out more here.
___
Heaton Park Big Egg Hunt
Heaton Park
Heaton Park's flagship 'Big Egg Hunt' is back this Easter.
From 11am-3pm on Saturday 8 & Sunday 9 April, and for just £3 per ticket, everyone from the tiniest tots to big kids can take part and hunt for eggs hidden around the park.
To take part, all you need to do is visit the Heaton Park reception based in the tunnel at the stable block and follow the map to locate clues that will help you solve the puzzle, and then, to claim your prize, you'll just need to return to the desk with the completed mystery word puzzle.
Find out more here.
___
Breakfast With Bunny
Printworks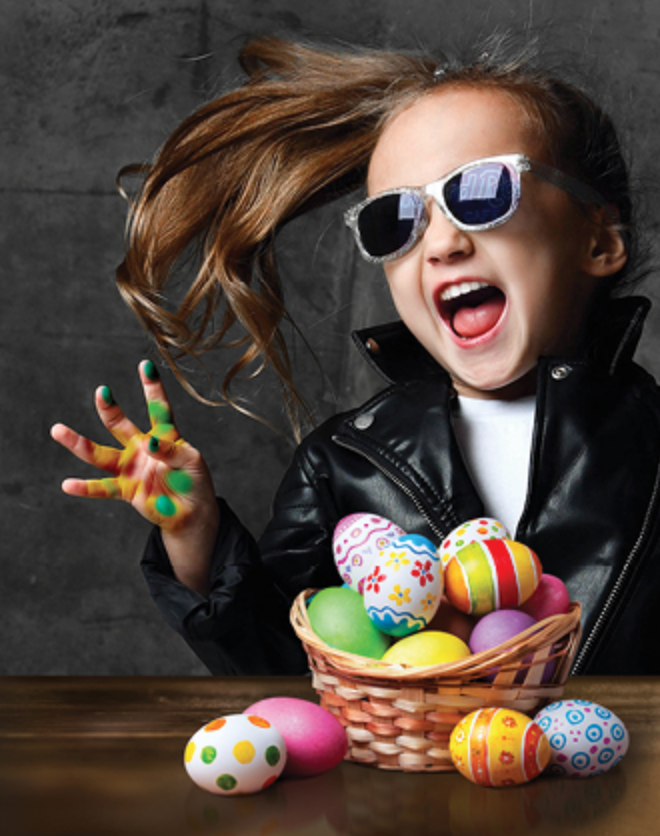 Printworks is another city centre venue that's packed its Easter holiday events calendar with a wide range of interactive events for all the family.
In what is sure to be one of the more popular events on the lineup, the venue's legendary Hard Rock Cafe is hosting a special Breakfast With Bunny on Sunday 2 April, and it's giving families the chance to join the Easter Bunny for an unlimited all-American breakfast
There'll also be face painting and lots of other "magical entertainment" to make the most of during the two hour event.
Tickets are now on sale, and you can find out more here.
___
The Great Hunt
Trafford Centre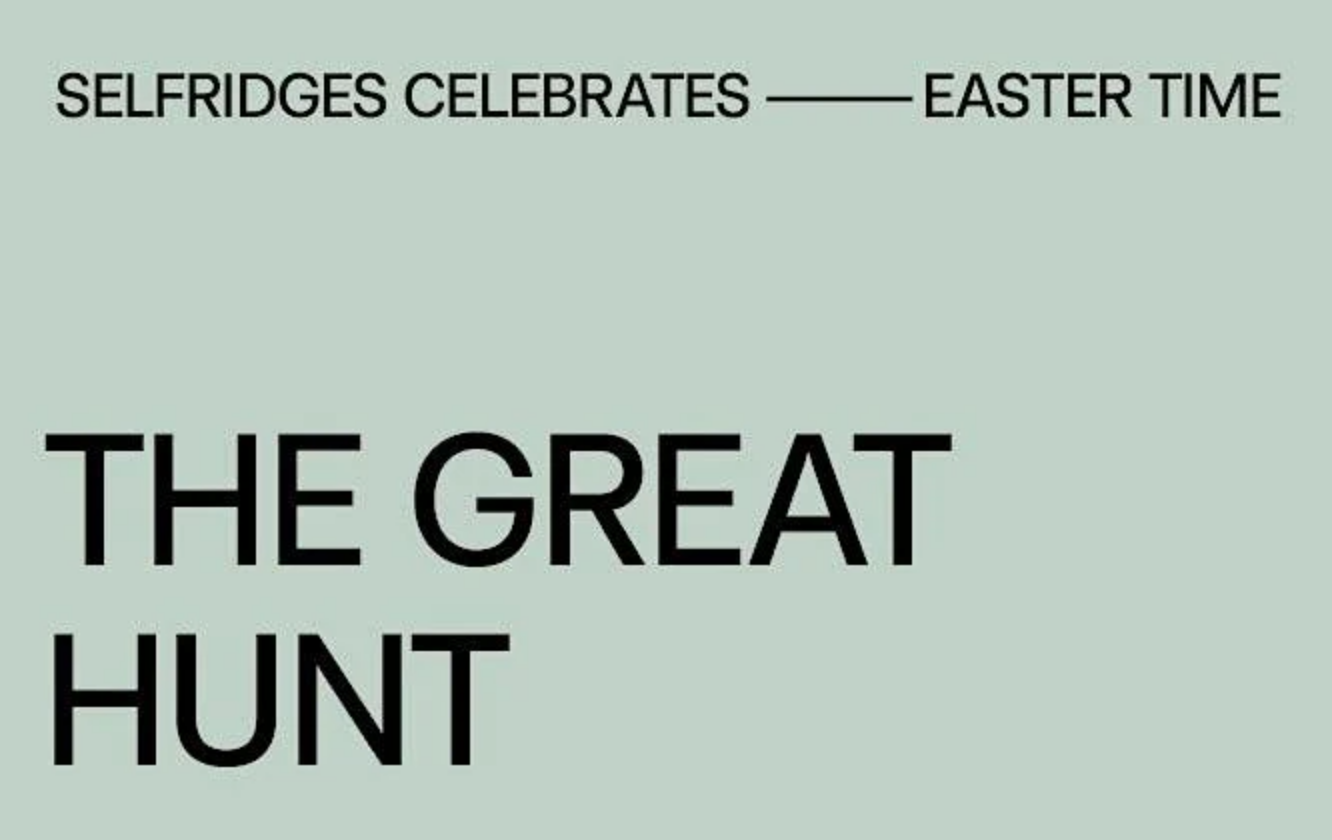 Selfridges at the Trafford Centre is another place to head to this week if you're looking to get the family all together and join in the hunt for Easter eggs hidden around the store's kids and toys department, as "rumour has it, the Easter bunny hid the best eggs at Selfridges."
There's eight eggs to find, and chocolate prizes up for grabs, with a whole host of other "surprises" promised along the way.
Find out more here.
___
Return to Wonderland: A City Hunt
Escape Hunt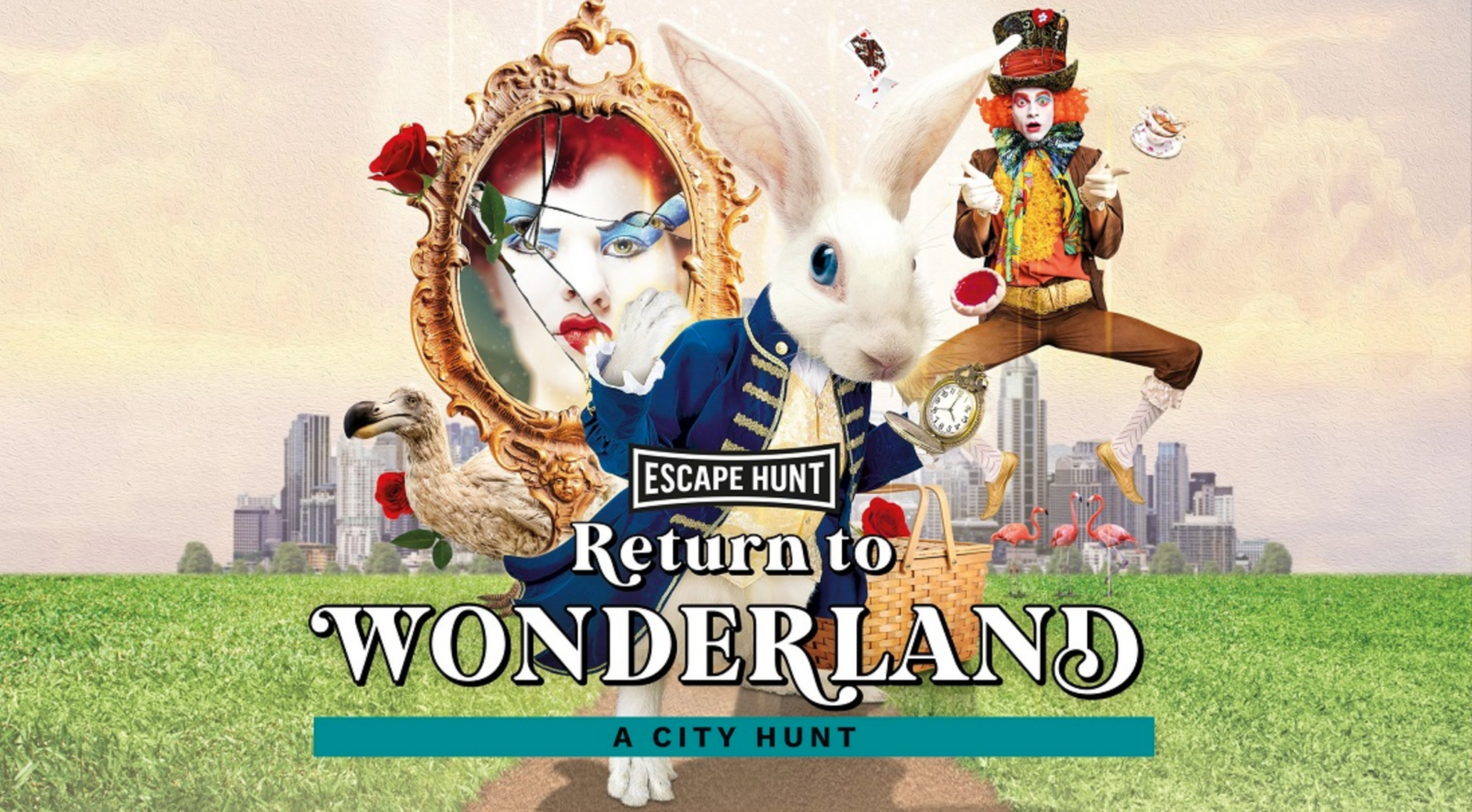 Escape Hunt has launched a new City Hunt adventure just in time for Easter, and it's giving families the chance to go outdoors, discover our city in a way like never before, and jump down the rabbit hole as it is Alice in Wonderland themed.
The hunt will start at Escape Hunt at the Corn Exchange, and you'll be set up with an iPad and picnic hamper filled with everything you should need to complete your adventure.
Tickets are now on sale, and what's more, is that children under eight go completely free.
Find out more here.
___
The Wizarding Adventure & The Dino Adventure
East Lancashire Railway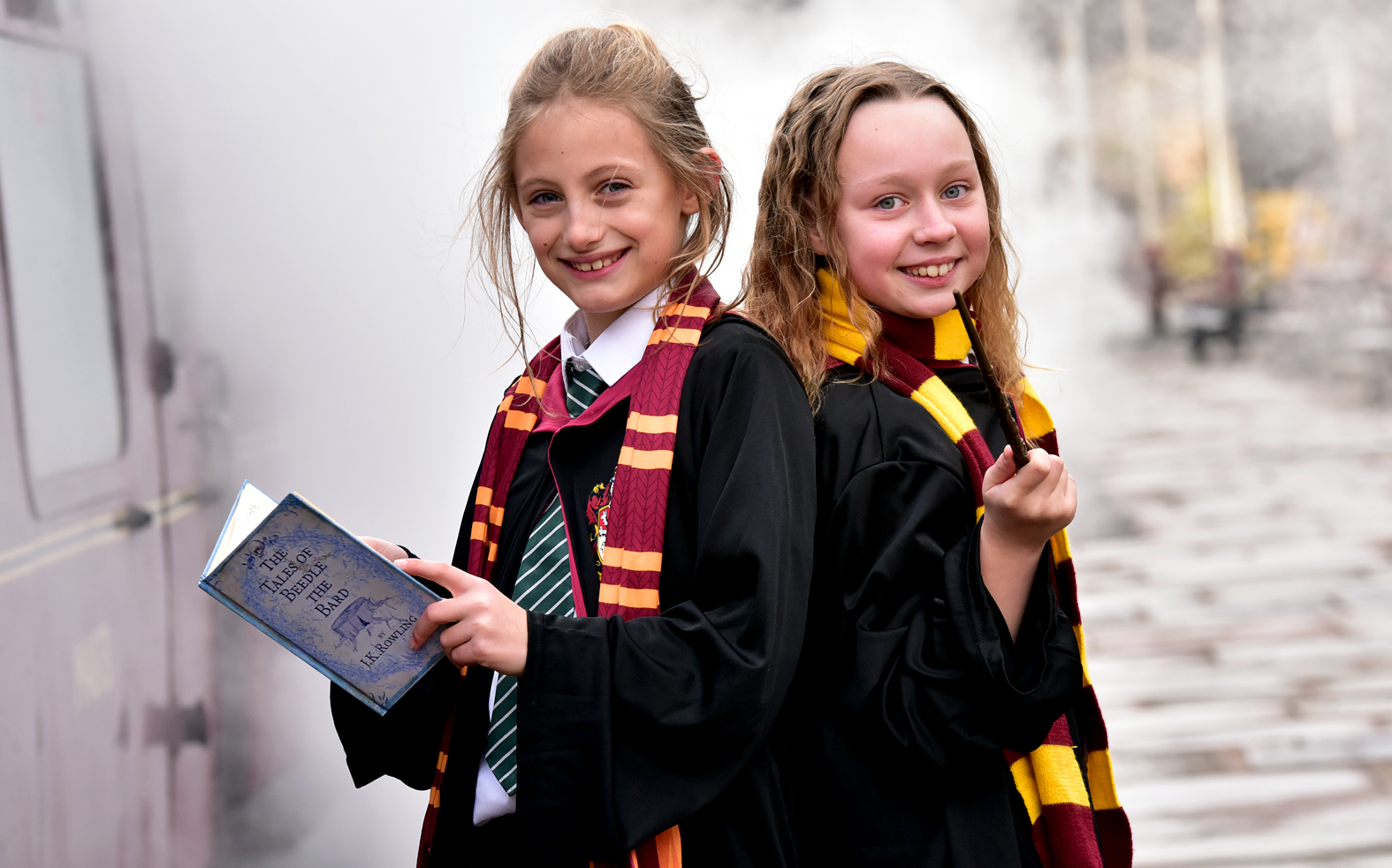 Two of the East Lancashire Railway's (ELR) fan-favourite events are back this school holidays, and they're giving families the chance to go on dinosaur and Harry Potter-themed steam train rides through the picturesque Greater Manchester.
The Wizarding Adventure is an interactive Hogwarts Express-style experience full of performances by colourful characters and magical creatures, while The Dino Adventure gives dino fans to "get your teeth into some Jurassic Lark" and go on a prehistoric expedition on "a time-travelling steam train" to meet with a herd of adorable baby dinosaurs.
Find out more and grab tickets to all of ELR's Easter events here.
___
The Giant Easter Egg Hunt
RHS Garden Bridgewater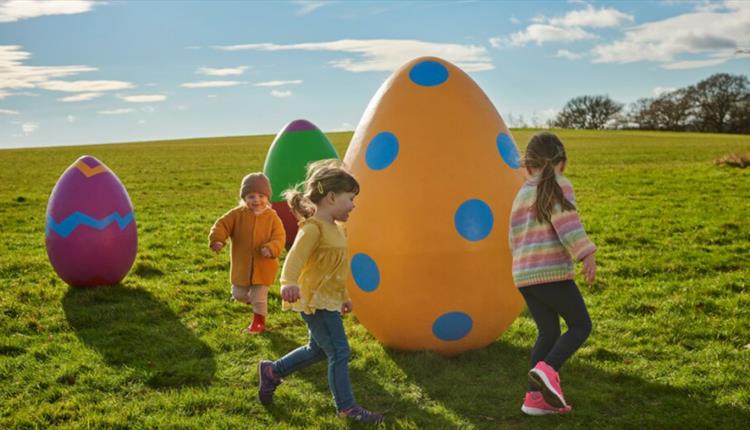 RHS Garden Bridgewater has got a whole host of family-friendly activities planned throughout the school holidays, but one of the stand-out events has to be the chance to head out on a hunt for giant Easter eggs.
Families can search for giant eggs hidden around the garden to win a chocolate prize.
After you've had a go at finding all the hidden eggs, there's also plenty of other activities to get involved with – including craft workshops, interactive performances, and more.
Find out more here.
___
Flight Academy
Runway Visitor Park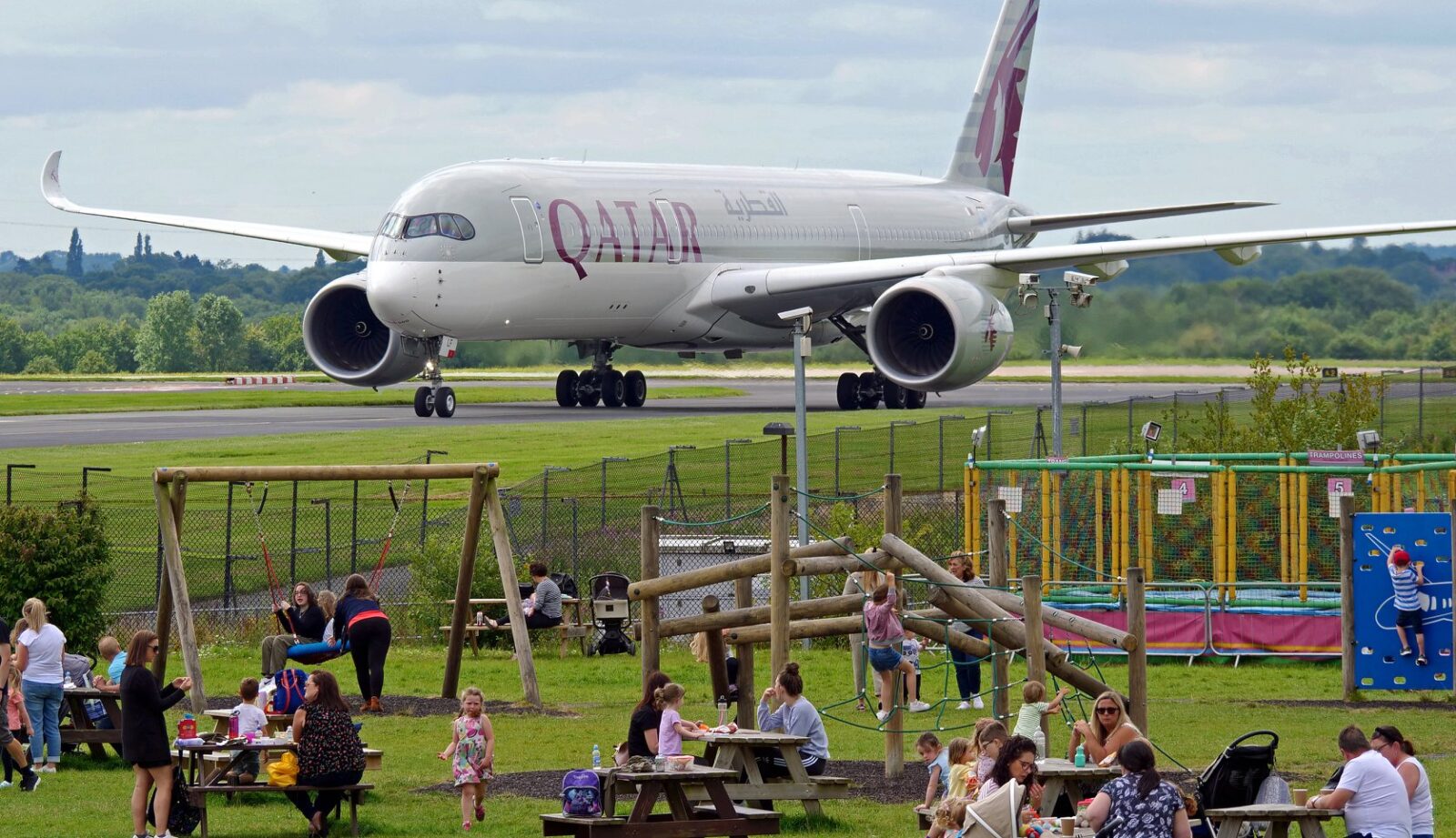 Little Mancs can try their hand at becoming a pilot this school holidays, as the much-loved Flight Academy returns to Manchester Airport.
The Flight Academy programme is back at Runway Visitor Park with 90-minute sessions to give curious kids the chance to learn all about the different job roles that help keep Manchester's airport in action throughout the year.
The first part of the session takes place aboard a retired Monarch DC10 airliner, so kids can sit in the cockpit and find out about everything from the cabin crew's role, to the ground operators, and more, and they'll even get to dress the part, and "take control" of the flight deck too.
Find out more and book your tickets here.
___
Selfridges Spring Kids Craft Workshop
Trafford Centre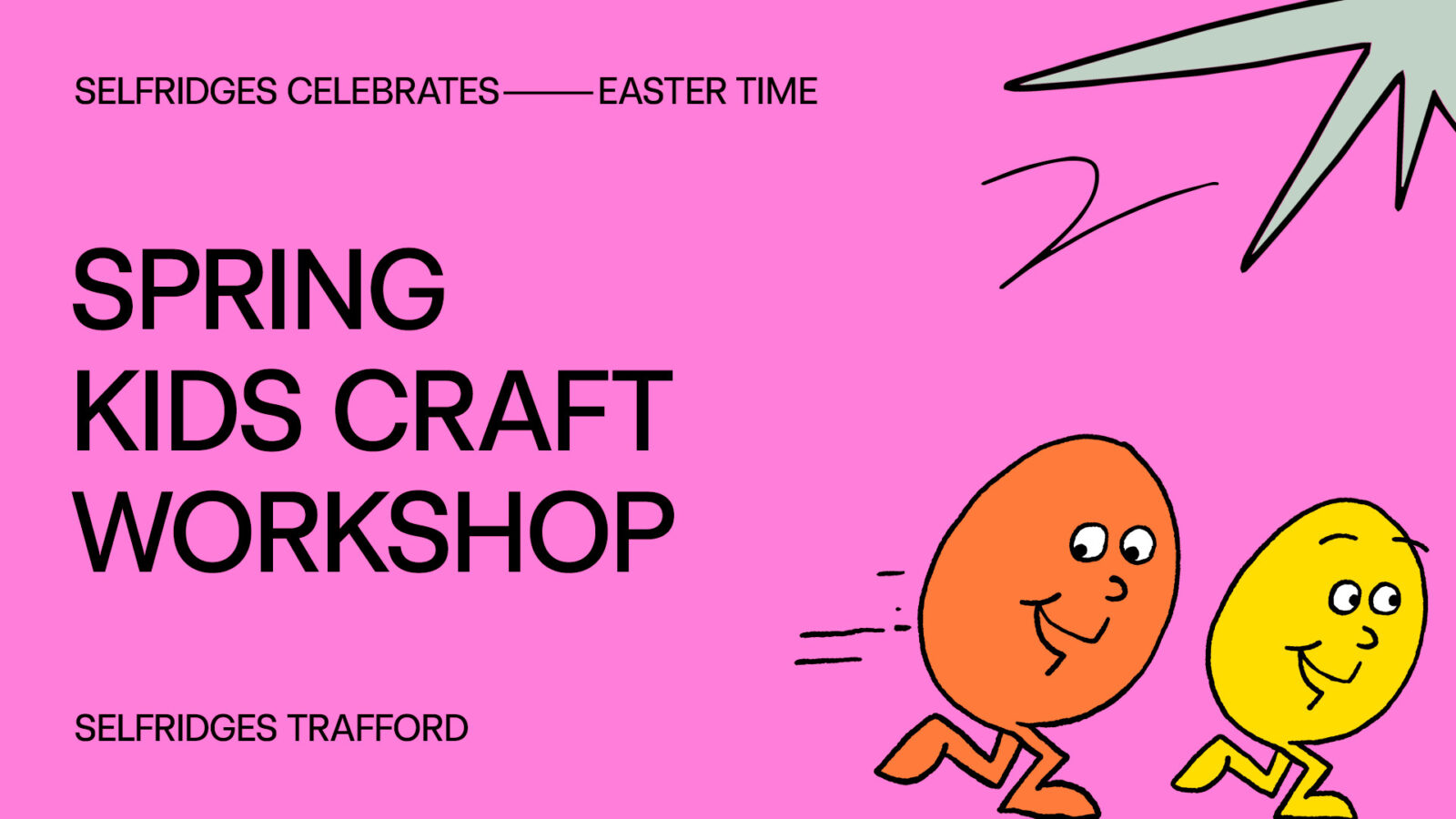 If you're looking to let your child's creativity run wild this Easter holidays, then Selfridges Trafford Centre is hosting a workshop led by the creative experts at Pop Up & Play, where little ones will be guided through an hour-long spring-themed crafting session to make their own creations, and take them home to proudly display once they're done.
Suitable for children aged four and above, tickets are £5 each and are now available to buy.
Find out more here.
___
Featured Image – RHS | Jody Hartley | National Trust