What's On
A massive Boeing 747 plane is cruising up the M6 near Manchester today
It briefly got stuck in traffic but it's on its way to Salford.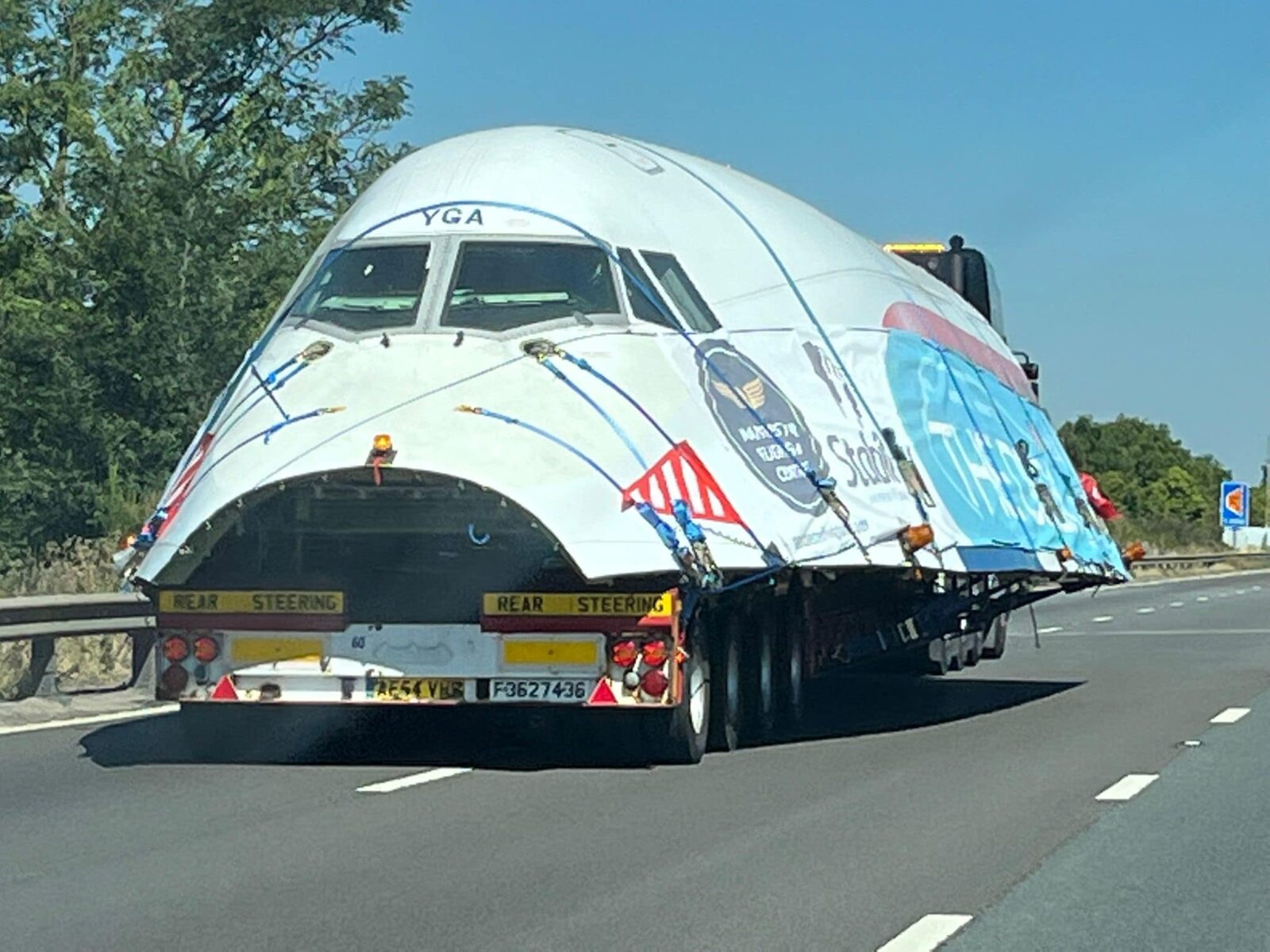 Drivers on the M6 today might end up doing a double-take at the sight of a massive plane cruising up the motorway today.
The top deck of a decommissioned Boeing 747 is being transported to Barton Airport in Salford – and has already got stuck in traffic.
Once it reaches it final destination, it will be turned into a tourist attraction, including the UK's only 747 flight simulator inside a real flight deck.
The plane has been saved from being scrapped by memorabilia company Doors2Manual after airlines sent the aircraft into retirement.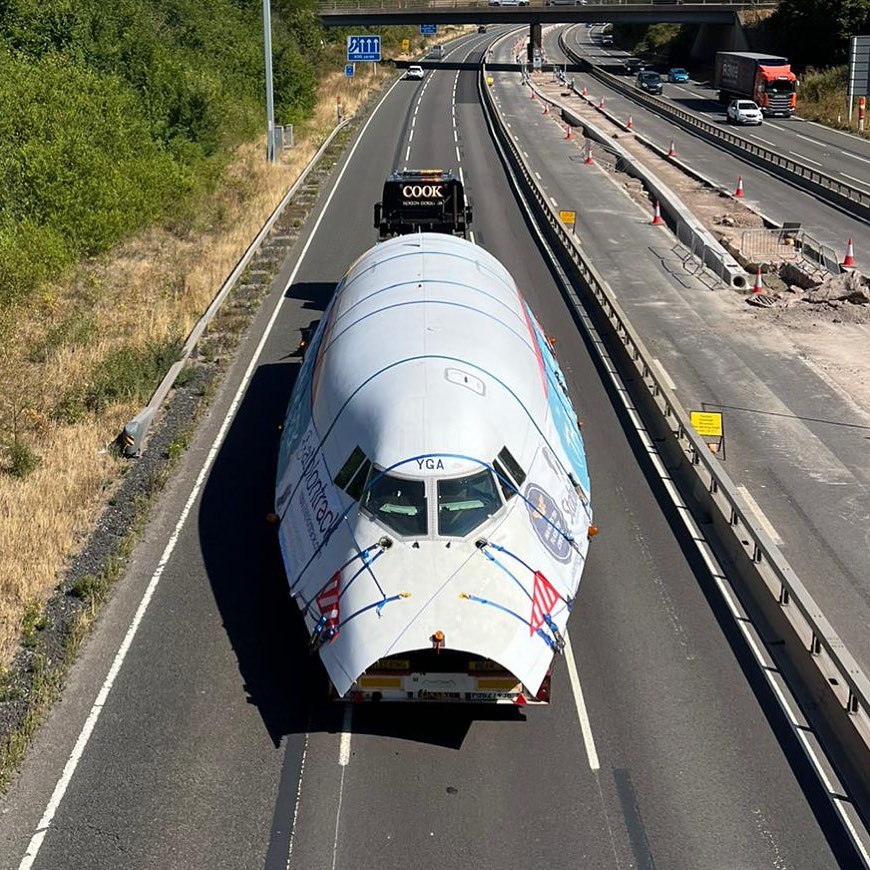 The company has been running a CrowdFunder to pay for the Boeing's transport up north from Kemble on the edge of The Cotswolds.
Doors2Manual wrote: "Doors2Manual have been given the opportunity to rescue the top deck of one of the last BA 747s due to be scrapped in the UK, G-BYGA and have secured a dedicated hangar at Manchester City Airport to park her.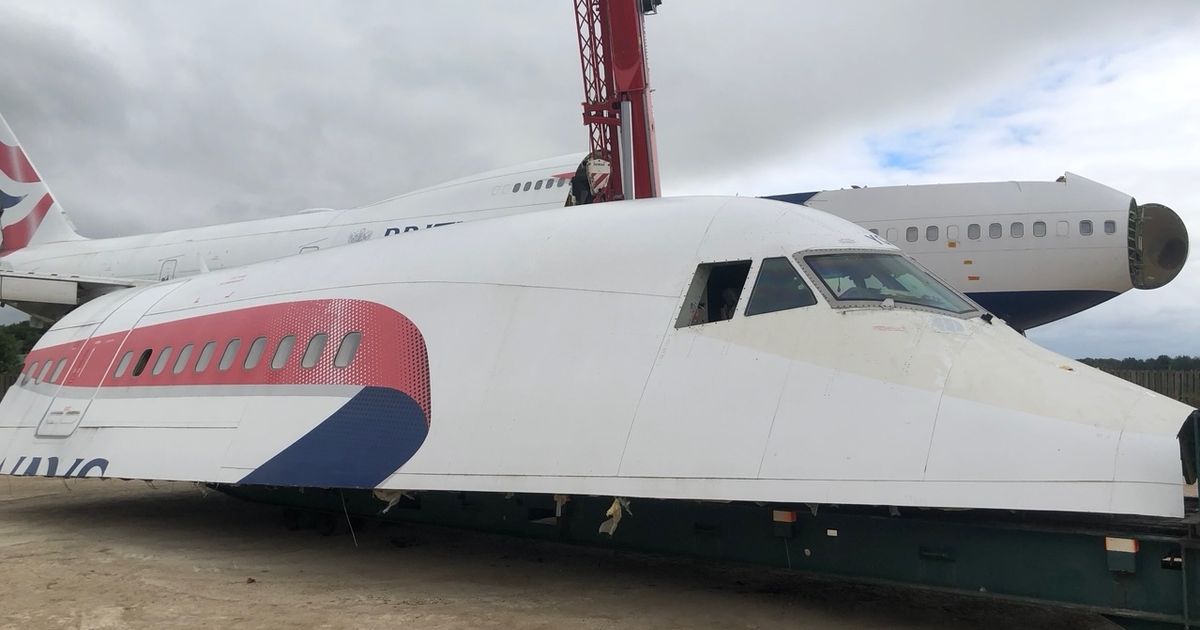 "Due to the covid pandemic, many of the global airline operators of the beloved Queen of the Skies, the Boeing 747 have made the decision to cease flying these aircraft, many of which have been retired.
"The two UK operators of the passenger version, BA and Virgin have sent all theirs to scrap or cargo conversion and this in itself has ignited a huge following in the aircraft type by aviation fanatics and lovers.
"The top deck will arrive to us mainly intact, but in order to help create a unique visitor experience we need to source quite a number of flight deck components to bring her back to full life and invest in making the hangar she will sit in a truly spectacular home."
Read more: Comically tall road signs 'for giraffes' installed in Greater Manchester
Their plans for the Boeing at Barton Airport include tours, photo opportunities, and wedding and venue hire.
The plane is set to arrive in Salford somewhere between 1.45pm and 2.45pm.
You can follow its journey through The Deck 747 by Doors2Manual Instagram page here.
Featured image: Doors2Manual