What's On
A pop-up cafe with hundreds of sausage dogs is back in Manchester next month
Dachshunds and their owners are set to descend on Revolution Oxford Road for a "sausage mad day".
Are you a big dachshund fan? Do you love seeing lots of little sausage dogs in the same place? Are you looking for your little pup to make some sausage friends?
Well, you're in luck – the Dachshund Pup Up Cafe is back.
After what can only be described as a smash-hit success when it first visited our city back in 2018, the dachshund pop up cafe – or we should say 'pup up cafe' – is returning to a popular Manchester city centre bar and restaurant venue next month, and it'll be filled with hundreds of sausage dogs.
Last year, over 250 sausage dogs visited the cafe to join in on the fun.
And this time round, 2022 will be bringing new toys, goodies to buy, and tons of new photo opportunities and props.
Hundreds of sausage dogs and their owners are set to descend on Revolution Parsonage Gardens.
The Dachshund Pup Up Cafe has managed to secure the the whole second floor of the spacious venue for all the dogs to roam free and enjoy some wholesome fun.
Sausage dog owners and dachshund fans can mingle with many furry little friends – up to 75 a session – take part in a range of competitions, and stock up on dachshund-related goodies, all while the pups themselves enjoy unlimited dog treats, unlimited free puppuccinos, and play to their heart's content with ball pits, tunnels, toys, and many other fun props.
Read more: The top 10 most popular dog breeds bought in lockdown have been revealed
It already sounds like it's going to be a pretty jam-packed day, and there's even more fun to be announced in the coming weeks too.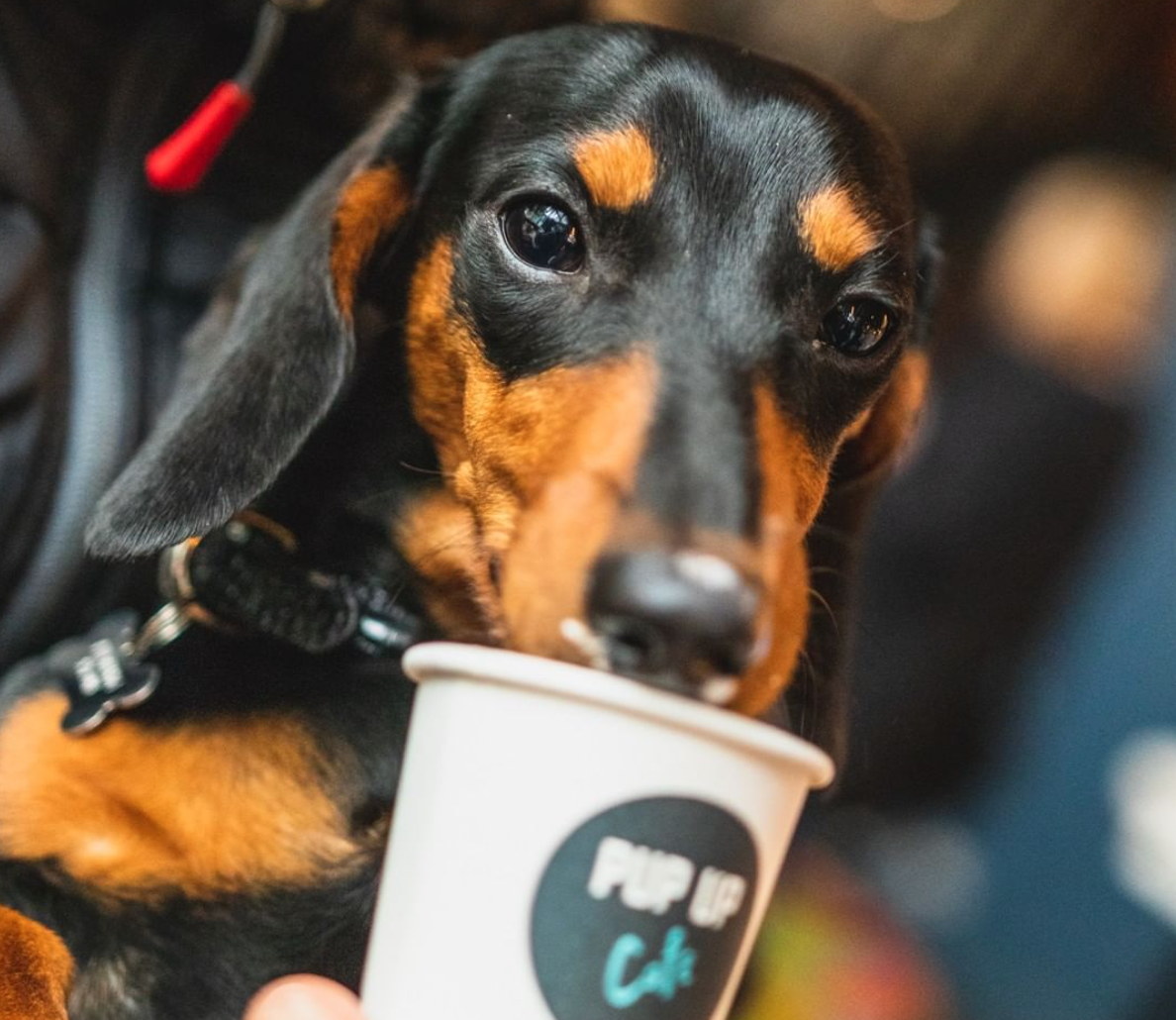 If you fancy joining The Pup Up Cafe for "a sausage mad day", then tickets will set you back £9 if you're a sausage dog owner, and £12 if you're just a dachshund fan who's keen to go along for the fun anyway.
The Dachshund Pup Up Cafe will arrive in Manchester on Sunday 5 June from 10am-5pm, with multiple sessions throughout the day.
You can grab your tickets here.
Featured Image – The Pup Up Cafe