Sponsored
A massive 'gaming extravaganza' is happening at the Science and Industry Museum next month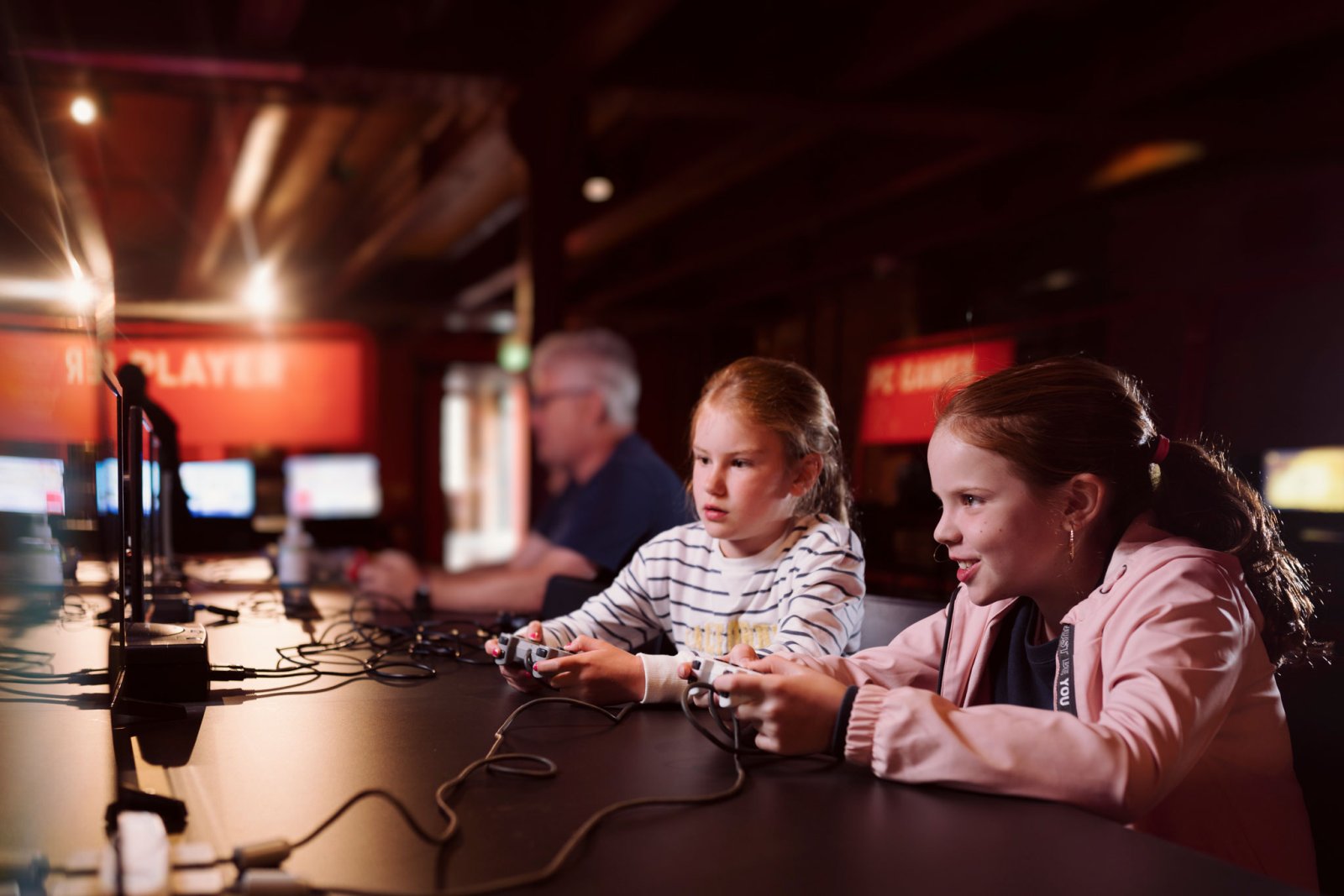 A massive "gaming extravaganza" is happening down at the Science and Industry Museum in Manchester next month.
With only a couple of weeks to go before schools right across Greater Manchester are out for the Easter holidays, families may already be on the look-out for some fun and educational ways to keep the little ones entertained – and luckily, the Science and Industry Museum has, as it always does, got you covered.
For all the gamers out there, the beloved visitor attraction in the heart of the city centre has organised a packed programme of gaming, animated adventure, and digital discovery events inspired by its hugely-popular ongoing interactive gaming experience, Power UP.
From Saturday 1 to Sunday 16 April, visitors will be transported inside their favourite games as part of the Actual Reality Arcade – a life-size nostalgic gaming experience that's promising to "unlock memories" players star in real-life versions of some retro favourite games, including Invaders and Breakout.
Young gaming lovers can also explore a special Pac-Man floor maze, and families can level up together with some super-size gaming too.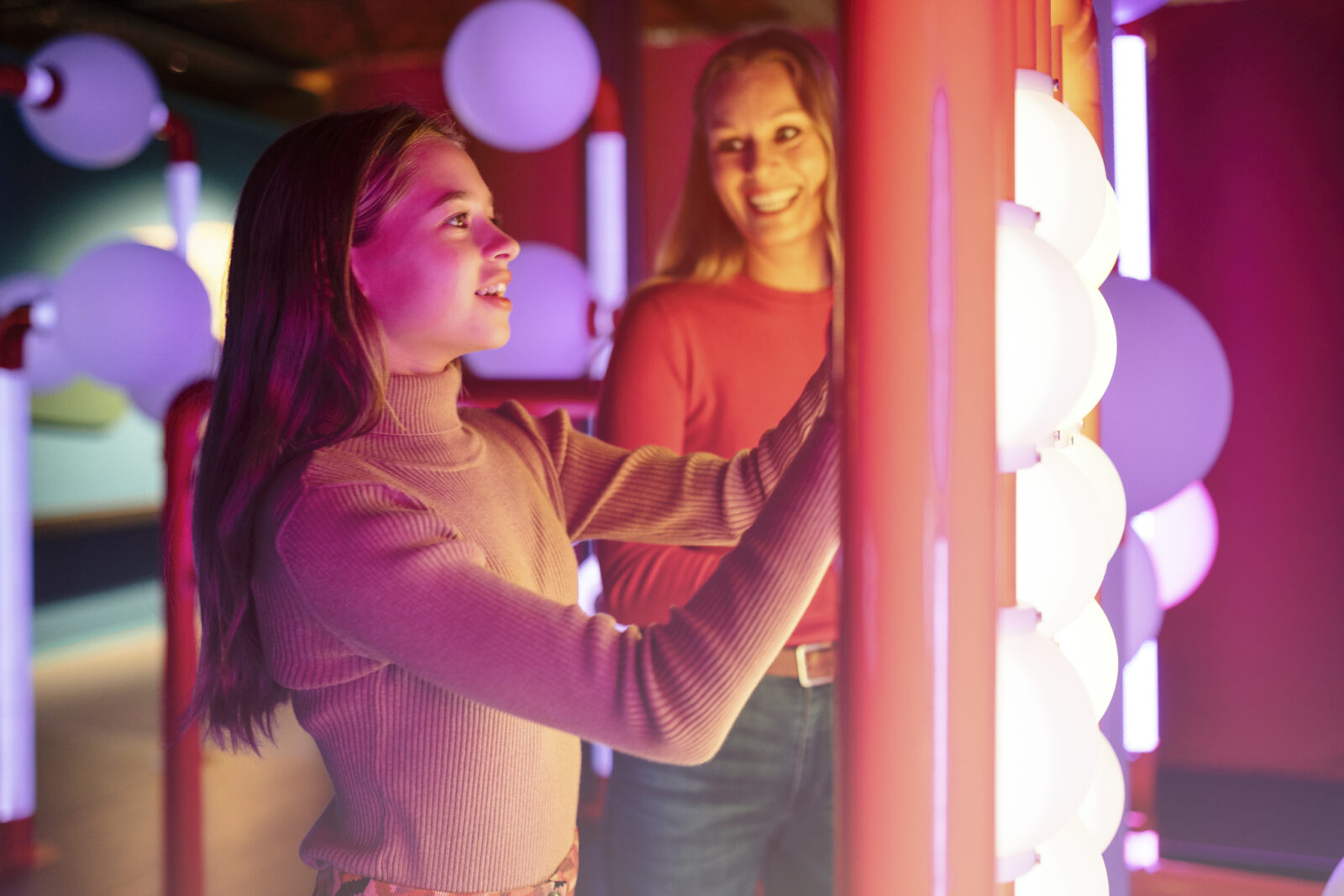 If you haven't had the chance to head on down to the museum to check out Power UP for yourself yet, then now's your chance, as on top of the special Spring events, the exhibition also showcases the very-best video games from the past five decades, and gives you the opportunity to try over a hundred different consoles to rediscover childhood favourites and test out some of the latest developments in virtual reality.
You can also revel in nostalgia with retro arcade classics Pong and Pac-Man, rock out on Guitar Hero, and tackle a virtual reality mission with Astro Bot.
The museum's team of expert Explainers will also be on hand to lead the ultimate gaming geek-out, as they share the secrets behind the latest technology that's bringing huge advances in graphics and game playing.
There'll also be plenty of chances to get creative alongside professionals from the gaming industry.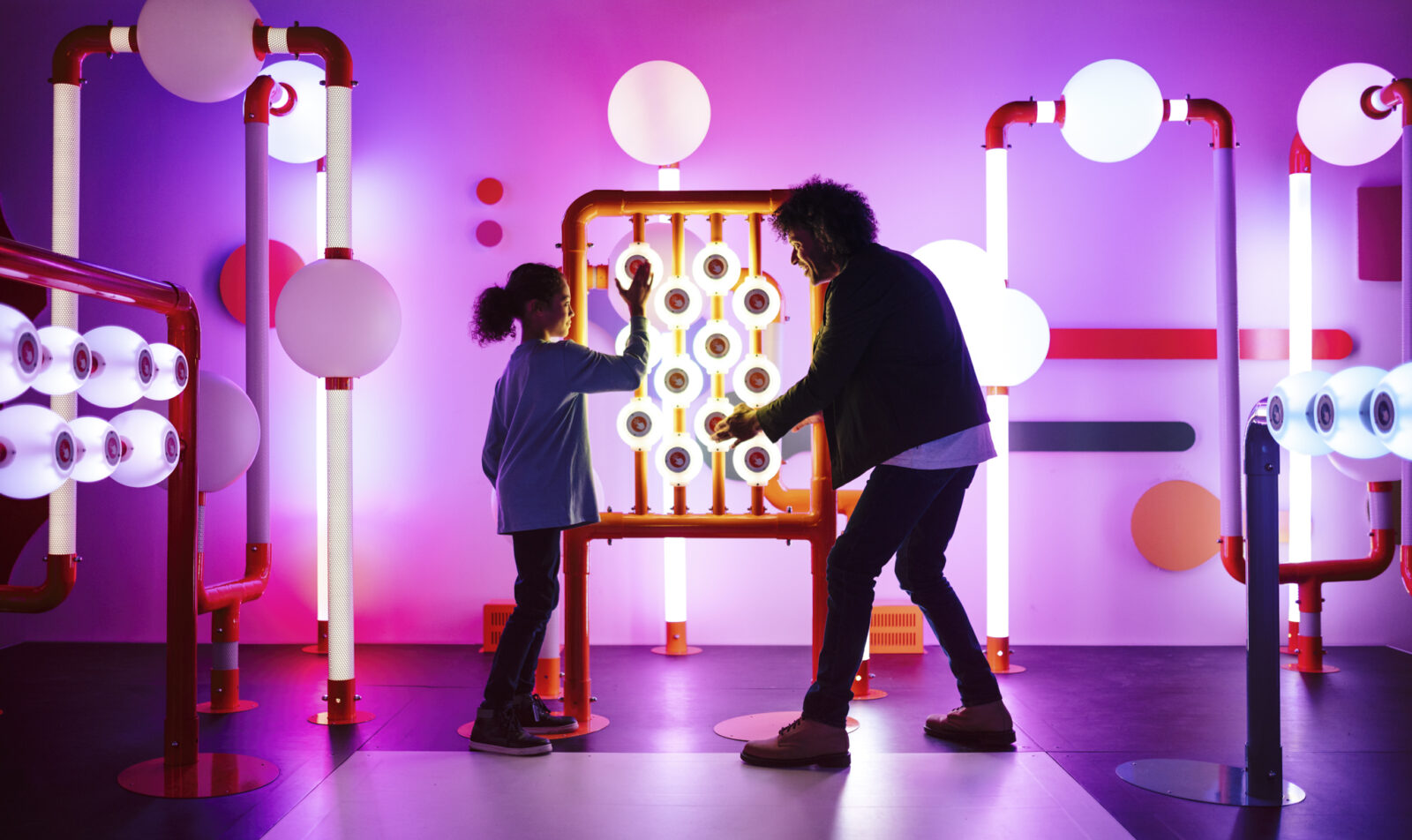 "We're so excited to turn the museum into a playground of super-sized gaming fun this spring holiday," explained Tash Camberwell – School and Families Producer at the Science and Industry Museum.
"We want to inspire visitors with ideas that have changed the world by discovering Manchester's amazing contribution to the gaming industry as we look to the future, supporting the next generation shaping it through careers in science, technology, engineering and maths.
"From Pong to Pac-man, there's something for everyone this April, so whether you're an experienced gamer or picking up a console for the first time, come along and get involved."
The world of gaming not really up your street though? There's still time to check out the museum's new world-first exhibition, Turn It Up: The power of music, for the chance to make some noise and get creative with hands-on activities – including building your own music-makers, creating your very-own tunes in a specially-commissioned 'musical playground', and exploring the secrets and science of sound.
Families with younger children can also enjoy activities specifically designed to "spark creativity in young minds", with free Construction Packs on offer to take round the museum.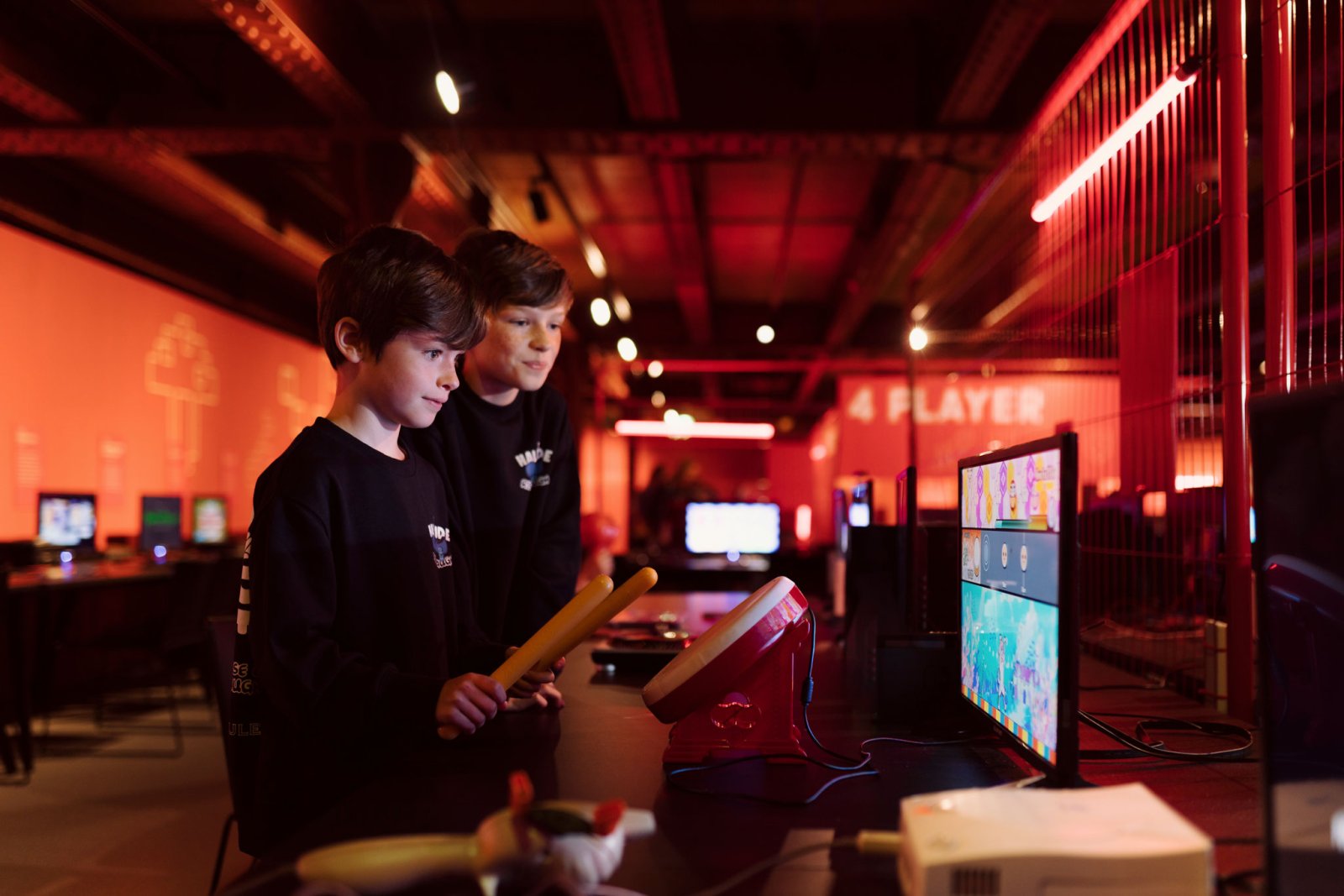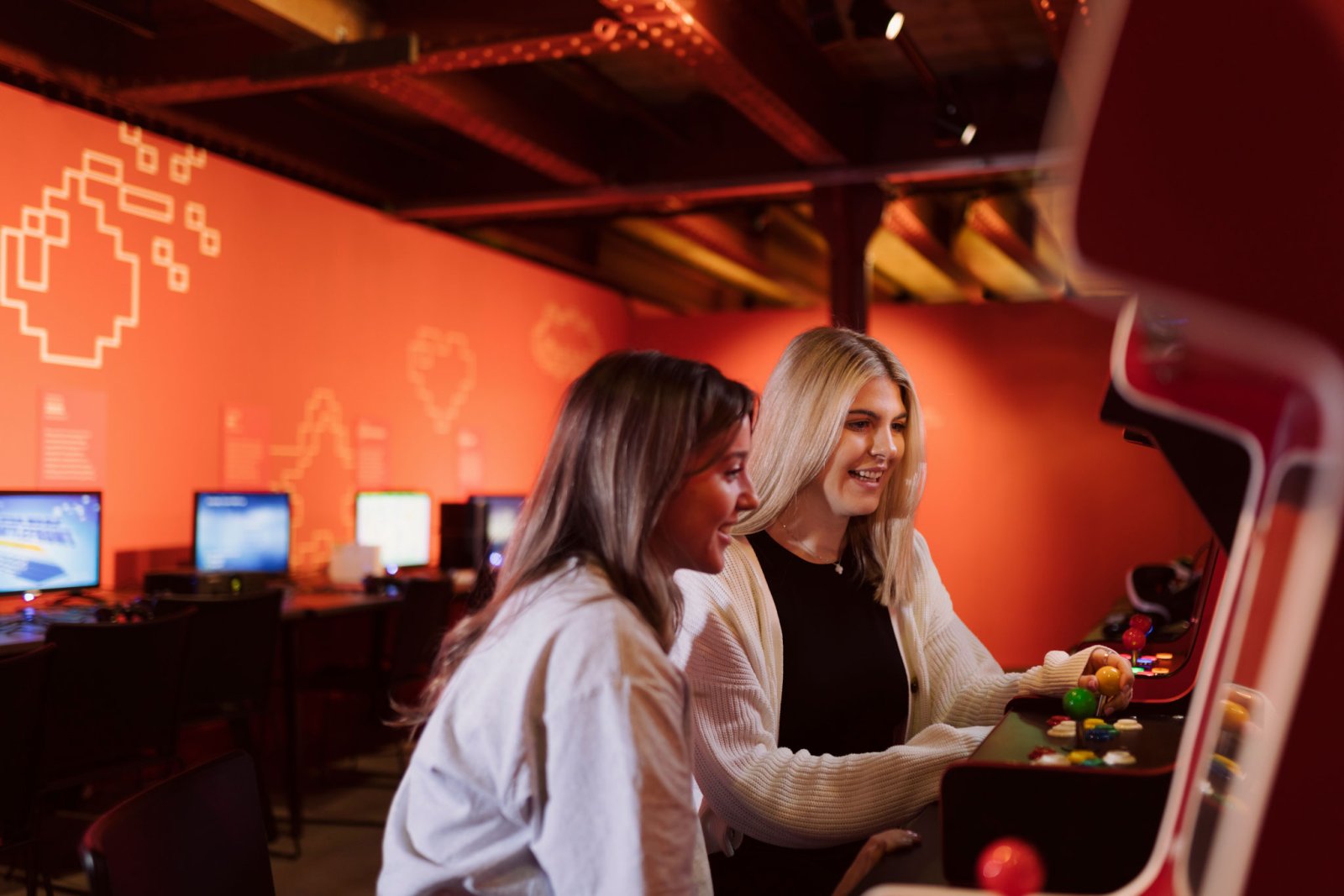 The Science and Industry Museum will be open throughout the Easter holidays, with general admission tickets to the museum free, but tickets to Power UP and Turn It Up setting adults back £8 and children £6 each.
Further details of Spring activities can be found on the museum's website.
Read more:
Book tickets either through the museum's website here, or by calling 033 0058 0058.
Featured Image – Science Museum Group